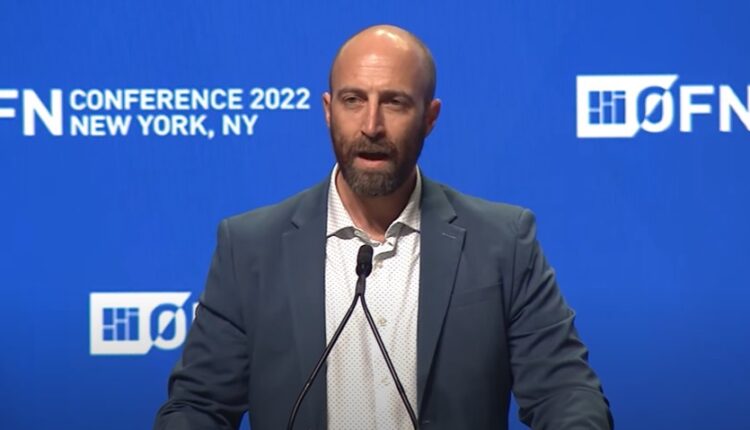 Secretary For Financial Institutions Speaks Of CBDCs and "The Evolution Of Open Banking"
The Assistant Secretary for Financial Institutions, Graham Steele, delivered remarks on the digitization of financial services at the Transform Payments USA Conference. His views were yet more confirmation that central bank digital currency (CBDC) are top-of-mind among the central planners who operate the U.S. financial system.
On June 13, 2023, Mr. Steele's revealed that the U.S. Treasury Department is actively exploring strategies to ensure the privacy and anonymity of retail transactions in a potential digital dollar. Although the United States has not yet made a conclusive decision regarding the implementation of a CBDC, Steele emphasized the significance of preserving privacy and anonymity.
He furthermore suggested leveraging available technologies like Privacy Enhancement Technologies (PETs) to safeguard these crucial aspects in the design of any prospective retail CBDC. Steele believes that fostering competition in payment transactions by offering multiple options encourages innovation in payment services and features, ultimately enhancing the resilience of the payment system.
Although onboard with the concept, Mr. Steele's also agreed with Federal Reserve Board Governor Michelle Bowman messaging back in April, who previously warned that the risks of CBDC may be too great for everyday Americans. Steele echoed this sentiment and underscored the potential risks associated with a retail CBDC, such as the possibility of runs on the currency.
A panel organized by the Treasury is currently examining the feasibility of a U.S. CBDC, taking into account various policy objectives including global financial leadership, national security, privacy, combating illicit finance, and promoting financial inclusion.
The recent upheaval in the banking sector highlighted the increasing speed at which deposits can be moved, amplifying the risk of panic-driven, high-velocity fund movements. Addressing these concerns, Treasury Secretary Janet Yellen testified before the House Committee on Financial Services on the same day.
Yellen emphasized her ongoing concerns about regulatory gaps in the management of the spot market for non-digital assets and stable currencies. She stressed the necessity of a comprehensive federal prudential framework for the cryptocurrency industry, expressing willingness to collaborate with Congress to develop an appropriate framework.
Overall, it is crystal clear through Graham Steele's statements that the US Treasury Department continues to actively exploreways to ensure privacy and anonymity in potential retail digital dollar transactions. The decision on a central bank digital currency is still pending, while technologies like PETs to protect privacy are considered.
__________
Read the full remarks by Assistant Secretary for Financial Institutions on the Digitization of Financial Services at the Transform Payments USA 2023 Conference here.