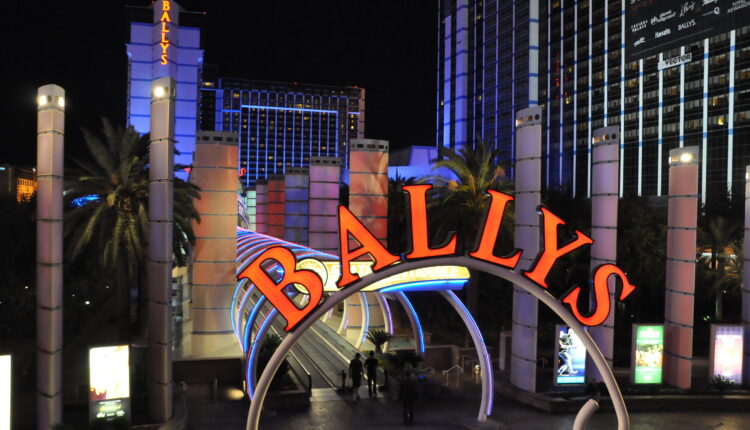 Sinclair Broadcast & Bally's Partner: Next Sports Betting's Stock To Buy?
The world is going mobile, and the sports betting industry finds itself in the prime position to cash in as bettors cozy up to online wagering options. Bally's Corporation (NYSE: BALY) made their desire to compete in the digital gaming space evident this week by striking a deal with the Sinclair Broadcast Group (NYSE: SBGI).
The long term partnership centered around each group's desire to expand their reach in the iGaming and digital sports betting space.
Bally's benefits by gaining access to Sinclair's extensive network of regional sports broadcasting networks. Resources include both media and marketing properties.
Sinclair takes on 14.9% stake in Bally's via options and warrants, with the ability to buy another 10% in the Bally's brand, dependent on predetermined metrics, and an additional 5% over the next four years with share values between $30 and $45.
The Sinclair Broadcast Group owns and operates 190 TV stations in nearly 90 markets. They also have an additional 21 regional sports networks and the Tennis Channel in their portfolio.
It is worth noting that Tennis is one of the most bet sports in the world, and from a global standpoint, it generates more handle than American football, baseball and hockey. Basketball does out perform tennis on a global level, but this includes international leagues and the NBA, as Euro and Asian leagues remain widely popular in their respective jurisdictions.
Sinclair came to own it's regional networks after Disney was forced to sell them in the recent merger with Fox. These networks still own broadcasting rights for more than half of the MLB, NBA and NHL franchises.
Bally's will take over the naming rights of these networks, and in return will pay Sinclair fees and a cut of their marketing budget.
Per the official press release, this unification "further gamification of live sports that will provide audiences a first-of-its-kind interactive viewing experience."
Bally's currently operates in 10 US states, and this partnership puts them in position to both expand and compete for a slice of the estimates $50 billion North American market.
The groups recent acquisition of BetWorks, another iGaming product, and has already obtained permission to operate in many other states. These factors only go on to aid in the push for a larger online presence.
Government-mandated lockdowns have helped to expedite the migration from brick-and-mortar to online commerce. This sudden shift has created clear discrepancies in the earning reports of gambling companies that remain reliant on the revenue earnings of their physical locations and those who lean on digital properties.
Bally's can now look to expand their footprint and branch out from their largely land-based footprint.
With many streaming platforms having dropped regional sports (Hulu, YouTube TV for example), Sinclair can now use the sports betting angle to help meet the growing demand for betting related content and restructure more profitable deals. If successful, both Bally's and Sinclair walk away big winners.