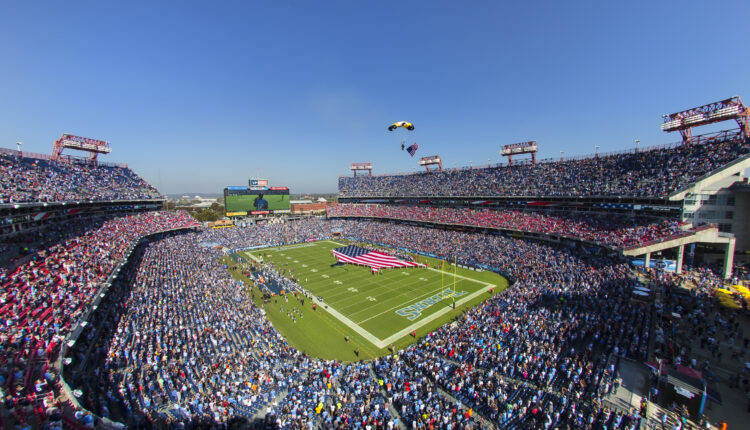 Sports Betting Stock Boom Not Over Yet: JP Morgan Banks On In-Game Wagering
Investment firm JP Morgan is banking on in-game wagering to further expand the profitability of those investing in sports betting stocks. A recent quote from one of the financier's analysts shared that "in-game betting, and micro-betting in particular, are viewed as products that can help turn live sports into a more immersive gaming experience."
As the name states, in-game wagering refers to any bet placed on an event that has already started. This particular form of betting is increasingly popular overseas in more mature betting markets, and it allows bettors to chase or double down on bets that were placed before the start of an event.
In 2018, European gaming group Paddy Power estimated that 70% of all bets placed in Europe fell under the category of in-play wagering. While the trend has not fully caught on in the United States, it could be the single largest development in the Igaming space outside of legislation.
"This is the future. This is where we want to head" states Sara Slane, senior VP of the American Gaming Association. Slane and the AGA have studied the global trends and fully expect Americans to eventually place more than two thirds of their bets between the whistles.
Product acquisitions and partnerships clearly forecast an increased focus on the promotion and expansion in the space.
DraftKings (DKNG) and their purchase of BlueRibbon Software will see incentives offered to those who participate with their in-game platform, and FuboTV's venture into the gambling world will likely see them include live, in-play odds into broadcasts.
The list goes on and on, with DraftKings looking to Dish Network, Bally's locking down regional sports networks, and the countless partnerships seen between leagues, franchises, stadiums and operators.
All of these moves suggest further inclusion of betting odds and interactive wagering products into sporting broadcasts and in-person events.
In-game wagering saw its rise in popularity coincide with the age of online and mobile betting. Previously, most bettors were confined to getting wagers in physical sportsbooks, where lines and delays made it difficult to identify a line and place a bet in time to have it honored.
The sports analytics era was also young, and sportsbooks had limited access to official league data, making it hard for them to produce bettable odds fast enough to keep up with the action unfolding on the field of play.
Today, bettors carry their sportsbook in their pockets.
Oddsmakers and data providers have devised complex systems able to generate real time odds by calculating complex data sequences on the fly, meaning sportsbook operators can offer more options than ever without feeling overexposed to potential losses.
Where most European in-game wagering is focused on soccer matches, American sports are actually structured in a way that would offer a more complete in-game betting experience.
The stop-and-go format of most US sports means bettors have time to pull out their phones and place a bet before the end of s timeout or the start of another play.
Sports betting apps are working hard to improve their wagering screens, and their intuitive layouts now mean that the 30 seconds between snaps in a football game provides more than an adequate time frame for bettors to predict the next play.
So those feeling that they missed out on catching the initial sports betting stock offerings, JP Morgan is not alone in predicting that Americans are just scratching the surface of this industry.
If overseas trends prove true for the Americas, sports betting stock investors would benefit from a growing revenue stream, and this growth would come even if regulation and expansion stopped today.