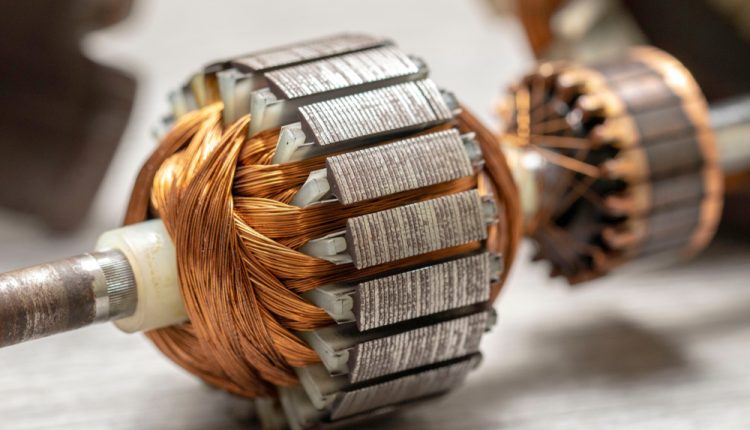 Stellantis Makes $155 Million Investment In McEwen Mining Copper Project
Following recent speculation that some Tier-1 EV automakers are assessing whether to acquire mining assets, a french automaker has taken the leap. Stellantis N.V., a multinational automotive manufacturing corporation formed in 2021 with fourteen different automotive brands, announced Monday a $155 million investment in Argentina for a copper mine project, a key metal for electric car batteries.
Stellantis was formed after the merger of Peugeot-Citroen and Fiat-Chrysler, obtained a 14.2% stake in the capital of McEwen Copper, a subsidiary of the Canadian mining company McEwen Mining. It is considered one of the world's leading automakers and a mobility provider, with brands that include Abarth, Alfa Romeo, Chrysler, Citroën, Dodge, DS Automobiles, Fiat, Jeep®, Lancia, Maserati, Opel and more.
The investment specifically will target the Los Azules mine project, an advanced-stage porphyry copper exploration project in the San Juan pro-mining province of Argentina. The project is located approximately 80 km west northwest of the town of Calingasta,and 6 km east of Argentina's border with Chile at 3,500 m elevation in the Andes Mountains.
McEwen Mining describes Los Azules as "one of the world's largest undeveloped high grade open pit copper projects that contains significant further growth potential."
According to the project's Preliminary Economic Assessment (PEA) completed in 2017, during the first 10 of the 36 years of operations the project is anticipated to be the world's 25th largest copper producer and a lowest cost quartile producer.
In its statement announcing the investment, Stellantis added that Los Azules plans to produce 100,000 tons per year of cathode copper at 99.9% purity starting in 2027 and the resources can secure the operation for at least 33 years.
McEwen Mining Los Azules Project Secures Copper Supply For Batteries
The investment will allow the group to partially meet its forecast demand for copper from 2027, according to the group. Stellantis plans to achieve 100% electric vehicle sales in Europe and 50% vehicle and light truck sales in the United States by 2030.
The group also signed deals to source lithium, manganese sulfate and nickel sulfate, materials that are increasingly in demand for electric cars. By making this investment in one of the top 10 international projects in development of this commodity, Stellantis will be able to supply some of the projected copper demand starting in 2027.
Copper is a strategic raw material for the future of electric mobility, and it is estimated that global demand for the conductive metal will triple in the coming years.
In early February, Bloomberg reported that Senator Kyrsten Sinema, an Independent from Arizona, sent a letter with other lawmakers on Thursday urging Interior Secretary Deb Haaland to "revisit and reconsider the designation of copper as a critical mineral."
Signatories included other senators whose home states are hubs of copper production and manufacturing, including Mark Kelly of Arizona, Joe Manchin of West Virginia, Indiana's Mike Braun, Raphael Warnock of Georgia and Mitt Romney of Utah.