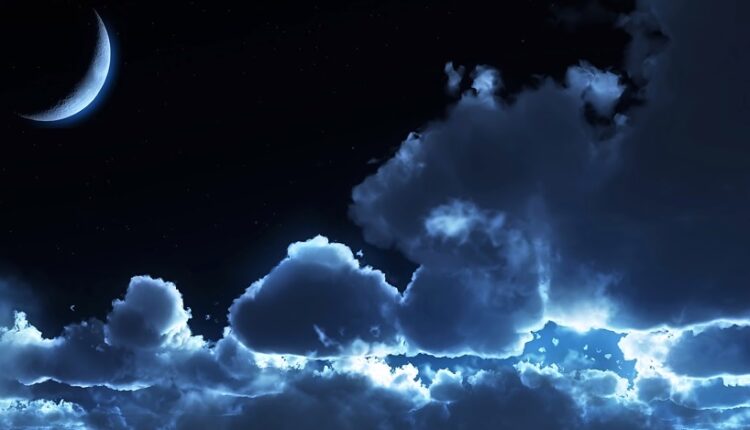 TDR's Top 5 Psychedelic Developments For the Week of February 1
Welcome to TDR's review of the Top 5 psychedelic stories of the past week. Aside from presenting a synopsis of events, we provide commentary to break down the significance of each to investors. TDR is committed to maintaining in-depth market coverage of the most newsworthy events the psychedelics space has to offer.
5. PharmaTher Announces Successful Completion of Pre-IND Meeting with FDA for the Clinical Development of Ketamine in the Treatment of Parkinson's Disease
Newscope Capital Corporation (CNSX:PHRM) (OTCMKTS:PHRRF) announced today the successful completion of a Type B pre-Investigational New Drug meeting with the U.S. Food and Drug Administration (FDA) regarding PharmaTher's clinical development plan and its proposed Phase 2 clinical study for ketamine in the treatment of levodopa-induced dyskinesia in patients with Parkinson's disease.
We were very pleased with the outcome of our pre-IND meeting with the FDA as it provided positive guidance to support our clinical development program for ketamine to treat Parkinson's disease patients while also outlining the various safety and efficacy endpoints to be used in the Phase 2 study to support a potential Phase 3 clinical study in the future.

Fabio Chianelli, CEO of PharmaTher
Based on the FDA's feedback from the written response meeting, the FDA confirmed that a 505(b)(2) regulatory pathway is acceptable, which allows for the potential to accelerate the clinical development for drug approval.
4. COVID-19: Some Turning To Psychedelic Microdosing to Cope With Mental Health Stress, Anxiety
Recently, even before the pandemic, there's been a resurgence in interest in psychedelics, says Peter Facchini, chief scientific officer of MagicMed Industries Inc., a Calgary biotech company that develops psychedelic-derived medicine.
Facchini and Brian Welling, an Edmonton psychologist, both say the stress of COVID-19 may be contributing to an even bigger boom in psychedelic consumption because of the mental health crisis the pandemic has created.
Since August, the health agency has approved at least 25 applications from cancer patients for psychedelic treatment.
3. Tryp Therapeutics Announces Strategic Investment of $2,000,000
Tryp Therapeutics Inc. (CSE:TRYP) is pleased to announce a non-brokered private placement of 3,333,333 million units at a price of $0.60 per Unit, to raise gross proceeds of approximately $2.0 million. Marc Lustig, founder and former Chairman of Origin House has committed to be a lead participant in the Placement.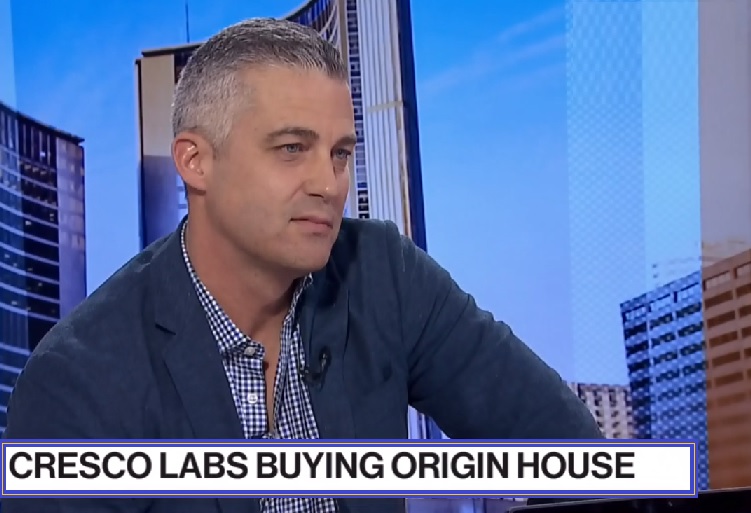 Each Unit consists of one Common Share and one-half of one Common Share purchase warrant. Each Warrant entitles the holder to acquire one additional Common Share at a price of $0.75 per Common Share for a period of 24 months from the date of issuance.
2. Horizons PSYK ETF Climbs Double-Digits (% Basis) In Its First Full Week Of Trade
A mostly higher week for the biggest psychedelic stocks, as last week's risk-off sentiment did a complete U-turn, with the TSX Composite, S&P 500 and NASDAQ minting new all-time closing highs. In turn, this helped boost the Horizons Psychedelic Stock Index ETF (+11.35%), which completed its first full week of trading by solidly outperforming the broad indexes. This, despite volumes that were mostly lower across the sector.
| | | | | | |
| --- | --- | --- | --- | --- | --- |
| Company | Ticker | Price ($) | Weekly Change (%) | WoW Volume Trend | Market Cap ($) |
| Compass Pathways | CMPS | 43.83 | 3.23 | ↔ | US$1.63B |
| Mind Medicine | MMED | 4.39 | 15.52 | ↓ | C$1.82B |
| Cybin Inc. | CYBN | 2.09 | 0.48 | ↑ | C$488.0M |
| Numinus Wellness | NUMI | 1.47 | 13.07 | ↓ | C$232.8M |
| Field Trip Health | FTRP | 5.58 | 15.05 | ↓ | C$204.5M |
| Red Light Holland | TRIP | 0.52 | 8.33 | ↓ | C$133.9M |
| Champignon Brands | SHRMF | 0.605 | 0.83 | ↓ | US106.4M |
| Revive Therapeutics | RVV | 0.55 | -1.87 | ↓ | C$130.2M |
Perhaps the most prominent news cycle this past week belonged to Tryp Therapeutics, which delivered a trifecta of news releases that energized its share price.
February 2: Tryp announced the addition of Dr. Robin Carhart-Harris to their Scientific Advisory Board. Dr. Carhart-Harris is among the foremost psychedelic researchers in the United Kingdom, having been published over 100 times and cited on 8889 occasions in various academic papers. He will play an important rolein forthcoming planned clinical trials of TRP-8802 in chronic pain and eating disorders.
February 3: Tryp announced the appointment of Greg McKee as Executive Chairman. Mr. McKee joined the Board in January of 2021 and brings more than 20 years of biotechnology, life sciences management and venture investment experience to the company.
February 5: Tryp's headline news release of the week (see #3). The addition of former CannaRoyalty/Origin House (acquired by Cresco Labs for $1.1 billion in April 2019) front man adds a prominent capital market executive and Canadian entrepreneur to the mix. Perhaps more importantly, Mr. Lustig's personal financial backing provides is ultimately an endorsement of the company's business model and clinical vision. Tryp finished Friday +14.47% and +42.62% on the week.
Mind Medicine jumped 15.52% on news that it had streamlined its leadership team to further develop the company's strategy of integrating its psychedelic clinical development programs. The shuffle places sole responsibility on J.R. Rahn as Chief Executive Officer of the company. The moves were positioned as a natural evolution as MindMed expands headcount and navigates through broadening complexity of operations—not atypical of growing start-up organizations.
Mindset Pharma busted out to a new all-time weekly closing high as the company filed three final patent applications on its novel psilocybin-inspired compounds. The patent applications cover a range of proprietary compounds designed to deliver psilocybin-like benefits. The applications include both prodrug and deuterated derivatives of psilocybin, which could be candidates for the expedited 505(b)2 approval pathway, as well as potential novel sidechain-restricted psilocybin-inspired psychedelics.
GHP Noetic Science-Psychedelic Pharma Inc., a capital pool company, and Diamond Therapeutics Inc., a psychedelic drug development company focused on low-dose therapies for mental health, announced the signing of a letter of intent dated effective February 2, 2021. The LOI sets out the general terms and conditions pursuant to which GHP has agreed to acquire all of the issued and outstanding securities of Diamond in exchange for securities of GHP. This is an anticipated RTO in some investing circles and one we're watching as the resulting entity prepares to come to market. More to follow in the coming weeks.
As a reminder, Revive Therapeutics is expected to close its $20 million bought deal offering next week. Price action has been corralled over the past few sessions as the stock grinds toward the $0.50c offering price, which generously included full warrants. Should the stock remain above the fifty cents by closing, bought deal participants can sell their equity for profit and maintain a full warrant position with 36-months to expiry at $0.70/share. Essentially, investors are playing with the house money at that point, with an excellent shot at converting given the trajectory of the industry.
1. Murphy Signs Bill Easing Penalties For 'Magic' Mushrooms In New Jersey
People caught with "magic" mushrooms in New Jersey will face less jail time and lower fines after Gov. Phil Murphy signed a bill into law that downgrades the offense Thursday.
The law, which takes effect immediately, makes possession of up to one ounce of psilocybin a disorderly persons offense instead of a third degree crime.
People previously charged with possession could face between three and five years in prison. Now, the harshest penalties will be six months in jail and a $1,000 fine.