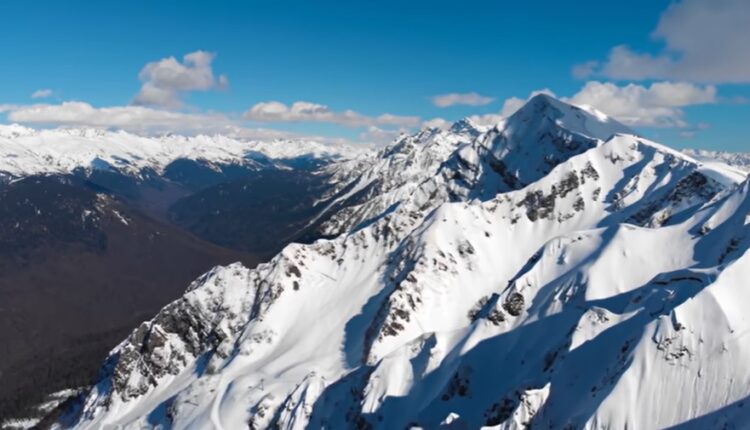 TDR's Top 5 Psychedelic Developments For The Week Of October 30
Welcome to TDR's review of the Top 5 Psychedelic Developments for the week of October 30. Aside from presenting a synopsis of events, we provide market commentary to summarize the week that was for publicly-listed companies.
5. COMPASS Pathways Announces Third Quarter 2023 Financial Results And Business Highlights
COMPASS Pathways reported its financial results for the third quarter 2023 and provided an update on recent progress across its business. Highlight include:
• COMP360 Phase 3 pivotal program ongoing with expanding European clinical sites
• Secured up to $285 million private placement financing with $125 million upfront
• Cash position at September 30, 2023 of $248.0 million
Cash and cash equivalents were $248.0 million as of September 30, 2023, compared with $143.2 million as of December 31, 2022. The balance sheet runway lengthened to late 2025 through term loan facility, sales of shares under the At the Market facility and private placement transaction.
4. MindMed Reports Third Quarter 2023 Financial Results And Business Highlights
Mind Medicine reported its financial results for the quarter ended September 30, 2023. The report included an update on the company's Phase 2b study evaluating MM-120 for generalized anxiety disorder (GAD) in adults. Highlights include:
Study MMED008 trial enrolled 198 participants who were randomized to receive a single oral administration of MM-120 (25 µg, 50 µg, 100 µg or 200 µg) or placebo
The primary objective of the study is to determine the dose-response relationship of four doses of MM-120 versus placebo as measured by the change in Hamilton Anxiety Rating Scale (HAM-A) from Baseline to Week 4
Dosing is complete with topline results for the primary endpoint (Week 4) expected to be announced in Q4 2023
Announcement of 12-week safety and efficacy results anticipated by the end of Q1 2024 and the presentation of the full data from the study at a scientific meeting in 2024
______________________________
Interview Of The Week: Doug Drysdale On Phase 2 Interim Results
. . .
Widely Held Psychedelic Stocks Weekly Performance
| | | | | |
| --- | --- | --- | --- | --- |
| Company | Symbol | Previous Week Close | End Of Week Close | % Change On Week |
| Advisorshares Psychedelics ETF | PSIL | 1.41 | 1.49 | 5.67 |
| atai Life Sciences | ATAI | 1.06 | 1.32 | 24.52 |
| COMPASS Pathways | CMPS | 5.29 | 6.41 | 21.17 |
| Cybin Inc. | CYBN | 0.619 | 0.5955 | -3.79 |
| GH Research | GHRS | 6.91 | 8.26 | 19.53 |
| Mind Medicine | MNMD | 2.47 | 3.09 | 25.10 |
| Numinus Wellness | NUMI | 0.13 | 0.15 | 15.38 |
______________________________
3. Psychedelic Stocks Rise As S&P Biotech SPDR (XBI) Soars 11.44%
The psychedelic sector finally rose after 8 eight weeks of previous decline, as reflected by the Advisorshares Psychedelics ETF (PSIL) ↑5.67%. The performance trailed peer biopharma indices such as the Nasdaq Junior Biotechnology Index ↑13.29% but came inline with Nasdaq Biotechnology Ishares ETF↑6.56%. The broad stock market indices NASDAQ 100 ↑6.46% and S&P 500 ↑5.82% soared on hopes that the FED might pause and/or reverse interest rate increases, and solid earnings among U.S. companies, broadly speaking.
Here's how the Health Care (Biotechnology) sector performed:

In the news…
Australia: The use of psychedelic drugs is being increasingly explored by the medical world and Australia is taking the lead on this groundbreaking treatment.
Awakn Life Sciences has engaged Orphan Insight Ltd to develop and advance market access, pricing, and reimbursement for Awakn's lead program AWKN-P001.
Cybin Inc. provided an update on its clinical-stage programs and key upcoming milestones across its development pipeline.
HC Wainwright & Co. reiterates 'Buy' on Cybin, maintains $10 price target.
Microdose Psychedelic Insights announces details of a featured workshops at the highly anticipated Wonderland Conference headlined by PSYCH MD. Now in its third year and poised to be the largest event yet, Wonderland will take place November 9-11 at the prestigious Ice Palace Film Studios in Miami.
Nova Mentis Life Science has established a new Implementation Advisory Group (IAG) for drugs for rare diseases, as part of its National Strategy to help facilitate information sharing and improve access and affordability of effective drugs for rare diseases across the country.
Optimi Health has entered into a non-dilutive Debt Financing Agreement and General Security Agreement for total proceeds of CAD$1,000,000 from one arm's length party.
Psyence Group provided an update on Psyence Production, a division of Psyence that oversees its psilocybin cultivation and production facility.
Red Light Holland has engaged Dr. Taras Nahirny as an Advisor to the company.
Red Light Holland has appointed Troy DuFour as Senior Vice President of Sales.
Tryp Therapeutics announced a private placement of unsecured convertible notes for an aggregate principal amount of up to AUD$3.0 million, with the ability to accept oversubscriptions of up to AUD$0.3m.
Veterans access to psychedelics requires balance of speed and caution, says panel with VA and former CDC officials.
2. DEA Calls For Massive Increases In Psilocybin, Ibogaine And THC Manufacturing This Year To Meet Research Demands
The Drug Enforcement Administration (DEA) is proposing a dramatic increase in its 2023 production quotas for marijuana compounds and psychedelics like psilocybin and ibogaine to "support research and clinical trials" into the substances.
DEA wants to nearly double the amount of psilocybin, psilocyn and delta-9 THC that's manufactured compared to initial levels set for this year, while quintupling how much ibogaine is produced. It also wants 23 times as much of "other tetrahydrocannabinol," raising the quota from 15,000 grams to 350,000 grams for 2023.
1. Cybin Announces Unprecedented Positive Phase 2 Interim Data for CYB003 in Major Depressive Disorder Meeting Primary Efficacy Endpoint
Cybin Inc. announced Phase 2 interim results for CYB003, its proprietary deuterated psilocybin analog, demonstrating a rapid, robust and statistically significant reduction in symptoms of depression three weeks following a single 12mg dose compared to placebo.
At the 3-week primary efficacy endpoint, the reduction in major depressive disorder symptoms, defined as change from baseline in MADRS total score, was superior in participants assigned to CYB003 compared to the participants who received placebo by 14.08 points (p=0.0005, Cohen's d=2.15). A p-value indicates statistical significance. Generally, values <0.05 are considered statistically significant and values <0.001 are considered highly statistically significant.