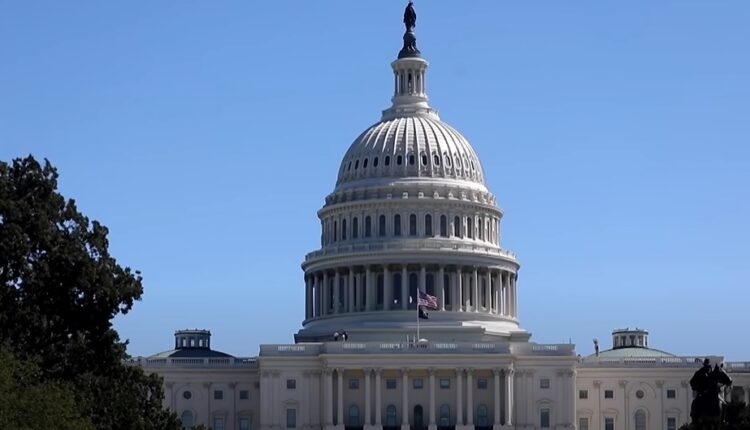 TDR's U.S. Stock Market Preview For The Week Of October 24, 2022
A weekly stock market preview and the data that will impact the tape.
Sunday Evening Futures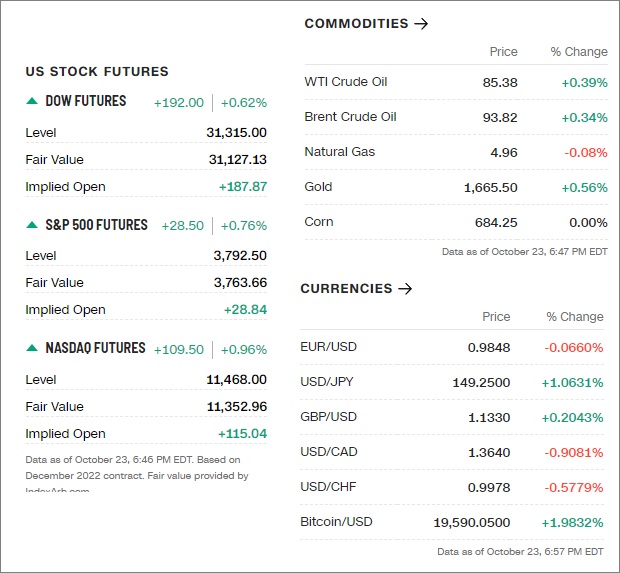 Weekend News And Developments
9 out of 10 schools will have run out of money by the next school year due to the cost-of-living crisis, the National Association of Head Teachers is warning the Government.
Canadian Pacific (TSX: CP) (NYSE: CP) said it would appeal a decision issued by the Court of King's Bench in the case of Remington Development Corporation v Canadian Pacific Railway Company and His Majesty the King in Right of Alberta, as represented by the Minister of Infrastructure and the Minister of Transportation.
Credit Suisse is considering a capital increase of around 2 billion Swiss francs ($2 billion) and the issue of convertible debt to help finance its turnaround plans, Swiss paper SonntagsZeitung reported, citing unnamed sources.
DNB, the financial services giant, loaded up on shares of firm Nvidia and electric-vehicle maker Rivian in the third quarter. It cut stock market investments in Ford and General Motors.
Elon Musk said in a tweet on Sunday pushed back by a month the date for Neuralink's "show & tell" event to Nov. 30 and did not provide further information.
Former U.K. Bank of England governor, Mervyn King, sees significantly higher taxes on the average person would be needed to finance higher public spending in the country.
Goldman Sachs Chief Executive David Solomon and his executives sparred over the strategy of the bank's consumer banking business, before a retreat for the Marcus division was announced last week, the Financial Times reported on Sunday.
Hu Jintao, China's former top leader, was unexpectedly led out of Saturday's closing ceremony of the Communist Party Congress, in a moment of drama during what is typically a highly choreographed event.
Kuwait Airways, the state-owned carrier which hasn't made a profit in more than 30 years, expects losses this year of as much as 60 million dinars ($193 million), and to break even in the 2024 fiscal year.
Kuwait Airways has received 18 aircraft from Airbus out of an order for 31, the state carrier's chairman said on Sunday.
Mediterranean Shipping Co.: The shipping giant will buy Italy's Rimorchiatori Mediterranei SpA, according to an emailed statement on Sunday. Deal terms weren't disclosed.
Merck (NYSE:MRK) announced the presentation of findings from a Phase 3 clinical trial that assessed safety and efficacy of PREVYMIS™ (letermovir) compared to valganciclovir for cytomegalovirus (CMV) prophylaxis in 601 adult kidney transplant recipients at high risk for CMV disease (D+/R-).
Meta Platforms has warned Canada it is prepared to block the sharing of Canadian news content—like it did in Australia last year—unless the Liberal government amends legislation that would compel big digital companies to compensate domestic media outlets.
Midterm elections: Americans favored the Republican Party over Democrats on the economy in an ABC News/Ipsos poll, maintaining the GOP's advantage on the issue heading into the Nov. 8.
Nigeria's bonds sank to near record lows in October as the finance minister failed to calm investor nerves after unintentionally implying the government may ask for a haircut on its debt.
Och-Ziff "deteriorated" under the "mismanagement" of its founder Daniel Och, forcing those who succeeded him to spend years stabilizing the Wall Street firm, the company said in court filings.
Phathom Pharmaceuticals, Inc. (NASDAQ:PHAT), announced detailed results from an investigational Phase 2 study evaluating the efficacy of vonoprazan in non-erosive gastroesophageal reflux disease (NERD) and other data will be presented at the American College of Gastroenterology 2022 Annual Scientific Meeting.
Rishi Sunak gained momentum in the race to become UK prime minister, securing the public backing of senior Conservative Party lawmakers ahead of an initial leadership vote on Monday and putting pressure on Boris Johnson to declare his hand.
Saudi Arabia's crown prince on Sunday launched an initiative to attract investments in supply chains to and from the kingdom, with an aim of raising an initial 40 billion riyals ($10.64 billion).
Sharing of technology has emerged as a sticking point between Renault SA and Nissan Motor Co Ltd as the pair negotiate an overhaul of their decades-old partnership, two people familiar with discussions told Reuters.
Shell Plc is investing in Qatar's latest liquefied natural gas development, months after buying into another of the Gulf nation's expansion projects.
Slovenians are voting Sunday for a new president who may consolidate the position of the left-leaning government or give ousted nationalist leader Janez Jansa an opening to exert his influence on the euro zone state.
South Korea's government will expand its corporate bond-buying program among other liquidity supply measures amid growing worries about a credit crunch in bond and short-term money markets.
U.K. can't shake pound negativity after weeks of political chaos.
Ukraine's Security Service said it detained executives from the aviation company Motor Sich PJSC in what authorities called an investigation into collaboration with Moscow.
United Airlines EVP and chief growth officer Gregory Hart disclosed the sale of 30,000 common shares of the company on October 20 at a price of $39.5426 per share.
U.S. travel industry expects this holiday season to be busy enough to make last summer's turmoil seem orderly.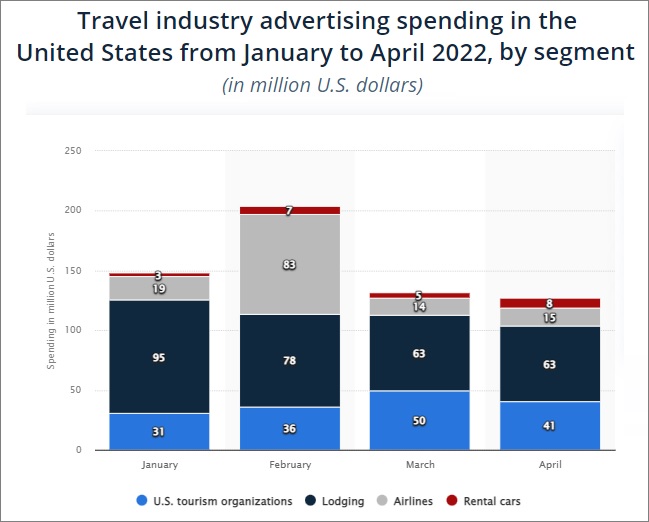 U.S. Centers for Disease Control and Prevention director Rochelle Walensky has tested positive for COVID-19.
Viridian Therapeutics, Inc. (NASDAQ:VRDN), presented positive proof-of-concept data from the 10 mg/kg cohort in its ongoing Phase 1/2 clinical trial of VRDN-001, an anti-IGF-1R antibody, in patients with active thyroid eye disease.
Warner Bros. latest DC Extended Universe film "Black Adam" tallied $67 million at the domestic box office during its opening weekend.
🏛️What The Analysts Are Saying…🏛️
"As we start to see the economy come around, we're going to see the investment in bitcoin rise and subsequently the price. We could see legislation signed into law before the end of the year." — Kristin Smith, Executive Director of the Blockchain Association
"Many indicators suggest we are near a short-term market bottom and a reflexive rally remains likely as we move toward year-end. Notably, next week will mark the end of the "stock buyback blackout" period. Such could provide as much as $4.5 billion in a daily bid to markets as corporations return to repurchases." — Lance Roberts realinvestmentadvice.com
"You'll see a lot of discounts, but a lot of those discounts will be year-over-year based on higher regular prices because of inflation. My hypothesis is that consumers will start [holiday shopping] early and they are going to pick out really discounted items." — Bruce Winder, consumer retail analyst
👀What We're Watching👀
• Americas: US Q3 GDP, PMI, PCE prices and durable goods orders, Canada and Brazil interest rate decisions
October's flash PMIs will be watched to gauge economic performance at the start of the fourth quarter. Recent US survey data have alluded to weakening economic performance amid high prices and tightening financial conditions. While third quarter GDP data will likely signal robust growth, with the consensus expecting a 2% annualized uptick, US house price and homes sales data will be eagerly assessed amid concerns over the impact of rising interest rates, as will consumer confidence numbers. Also watch out for retail inventories, PCE price data and trade numbers plus durable goods orders.
In Canada, the central bank will convene where a 50 bp hike is priced in by markets. The BoC has already hiked rates by 300 basis points this year, and many are expecting interest rates to hit 4.5% next year. —IHS Markit
• Stock Market Tech Bellweather Apple Reports
Apple (AAPL $144.01) report earnings after Thursday's close, with the iPhone maker set to release its fiscal fourth-quarter results. Morgan Stanley analyst Erik Woodring (Overweight, the equivalent of Buy) says the setup for AAPL's September quarter report is constructive due to several factors. These include "remarkably stable" iPhone, iPad and Mac production, as well as higher average selling prices (ASPs) for iPhones, which should offset headwinds from unfavorable foreign exchange.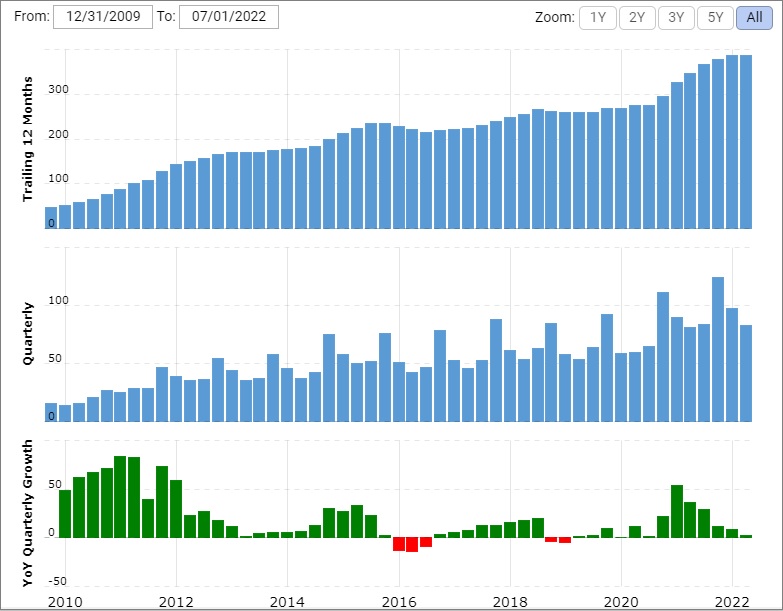 CFRA Research analyst Angelo Zino (Buy) echoes that view, telling clients that Apple will benefit from "a strong start to the iPhone 14 cycle." Although the analyst concedes that iPhone 14 momentum will likely ease over the next few quarters as the cycle runs its course, "we think the combination of greater Services revenue and an attractive hardware pipeline will continue to drive higher free cash flow and share price appreciation in the coming years."
For AAPL's fiscal Q4, analysts, on average, expect earnings of $1.27 per share (+2.4% YoY) and revenue of $88.9 billion (+6.6% YoY). — Kiplinger
U.S. Economic Calendar
| | | | | |
| --- | --- | --- | --- | --- |
| TIME (ET) | REPORT | PERIOD | MEDIAN FORECAST | PREVIOUS |
| Monday, October 24 | | | | |
| 8:30 AM | Chicago Fed national activity index | Sept. | — | 0 |
| 9:45 AM | S&P U.S. manufacturing PMI | Oct. | 51.8 | 52 |
| 9:45 AM | S&P U.S. services PMI | Oct. | 49.7 | 49.5 |
| Tuesday, Oct. 25 | | | | |
| 9:00 AM | S&P Case-Shiller U.S. home price index (SAAR) | Aug. | — | -2.90% |
| 9:00 AM | FHFA U.S. home price index (SAAR) | Aug. | — | -6.90% |
| 10:00 AM | Consumer confidence index | Oct. | 105.3 | 108 |
| Wednesday, Oct. 26 | | | | |
| 8:30 AM | Trade in goods (advance) | Sept. | — | -$87.3 billion |
| 10:00 AM | New home sales (SAAR) | Sept. | 588,000 | 685,000 |
| Thursday, Oct. 27 | | | | |
| 8:30 AM | Real gross domestic product, first estimate (SAAR) | Q3 | 2.40% | -0.60% |
| 8:30 AM | Real final sales to domestic purchasers, first estimate (SAAR) | Q3 | — | 0.20% |
| 8:30 AM | Initial jobless claims | Oct. 22 | — | 214,000 |
| 8:30 AM | Continuing jobless claims | Oct. 15 | — | 1.39 million |
| 8:30 AM | Durable goods orders | Sept. | 0.00% | -0.20% |
| 8:30 AM | Core capital equipment orders | Sept. | — | 1.40% |
| Friday, Oct. 28 | | | | |
| 8:30 AM | Employment cost index (SAAR) | Q3 | 4.80% | 5.40% |
| 8:30 AM | PCE price index | Sept. | — | 0.30% |
| 8:30 AM | Core PCE price index | Sept. | 0.40% | 0.60% |
| 8:30 AM | PCE price index (12-month change) | Sept. | — | 6.30% |
| 8:30 AM | Core PCE price index (12-month change) | Sept. | 5.20% | 4.90% |
| 8:30 AM | PCE price index (3-month SAAR) | Sept. | — | 4.70% |
| 8:30 AM | Core PCE price index (3-month SAAR) | Sept. | — | 5.00% |
| 8:30 AM | Real disposable income (SAAR) | Sept. | — | 0.90% |
| 8:30 AM | Real consumer spending | Sept. | — | 1.20% |
| 10:00 AM | UMich consumer sentiment index (late) | Oct. | 59.8 | 59.8 |
| 10:00 AM | UMich consumer 5-year inflation expectations (late) | Oct. | — | 2.90% |
| 10:00 AM | Pending home sales index | Sept. | — | -2.00% |
😎Meme Of The Week😎
Key Earnings (US Markets)
| | | | |
| --- | --- | --- | --- |
| | Company | Symbol | Earnings estimate |
| Monday, Oct. 24 | AGNC Investment | AGNC | $0.69 per share |
| | Bank of Hawaii | BOH | $1.42 |
| | Cadence Design | CDNS | $0.96 |
| | Crane | CR | $1.85 |
| | Discover Financial Services | DFS | $3.54 |
| | Logitech International | LOGI | $0.63 |
| | Packaging Corp. of America | PKG | $2.81 |
| | PotlatchDeltic | PCH | $0.64 |
| | Range Resources | RRC | $0.52 |
| | Schnitzer Steel | SCHN | $1.81 |
| | Zions Bancorp | ZION | $1.59 |
| Tuesday, October 25 | 3M | MMM | $2.59 per share |
| | Agilysys | AGYS | $0.18 |
| | Alphabet | GOOG | $1.26 |
| | Archer-Daniels-Midland | ADM | $1.39 |
| | Axalta Coating Systems | AXTA | $0.39 |
| | Biogen | BIIB | $4.11 |
| | Boyd Gaming | BYD | $1.33 |
| | Cleveland-Cliffs | CLF | $0.51 |
| | Chemours | CC | $1.07 |
| | Chipotle Mexican Grill | CMG | $9.19 |
| | Chubb | CB | $2.61 |
| | Coca-Cola | KO | $0.64 |
| | Corning | GLW | $0.51 |
| | Enphase Energy | ENPH | $1.09 |
| | F5 Networks | FFIV | $2.52 |
| | General Electric | GE | $0.49 |
| | General Motors | GM | $1.89 |
| | Halliburton | HAL | $0.56 |
| | Illinois Tool Works | ITW | $2.26 |
| | JetBlue Airways | JBLU | $0.24 |
| | Juniper Networks | JNPR | $0.50 |
| | Kimberly-Clark | KMB | $1.45 |
| | Mattel | MAT | $0.74 |
| | Microsoft | MSFT | $2.31 |
| | NVR | NVR | $121.71 |
| | PulteGroup | PHM | $2.82 |
| | Raytheon Technologies | RTX | $1.14 |
| | Sherwin-Williams | SHW | $2.58 |
| | Skechers USA | SKX | $0.73 |
| | Spotify | SPOT | -$0.86 |
| | Texas Instruments | TXN | $2.42 |
| | UPS | UPS | $2.85 |
| | Valero Energy | VLO | $7.01 |
| | Visa | V | $1.86 |
| | Wyndham Hotels & Resorts | WH | $1.03 |
| Wednesday, October 26 | Agnico-Eagle Mines | AEM | $0.44 per share |
| | Automatic Data | ADP | $1.79 |
| | Boeing | BA | $0.09 |
| | Boot Barn Holdings | BOOT | $0.90 |
| | Boston Scientific | BSX | $1.83 |
| | Bristol Myers Squibb | BMY | $1.91 |
| | Churchill Downs | CHDN | $1.48 |
| | Coursera | COUR | -$0.11 |
| | Digital Realty Trust | DLR | $1.68 |
| | Ford Motor | F | $0.30 |
| | Garmin | GRMN | $1.12 |
| | General Dynamics | GD | $3.16 |
| | Harley-Davidson | HOG | $1.39 |
| | Hilton Worldwide Holdings | HLT | $1.23 |
| | KLA Corporation | KLAC | $6.23 |
| | Kraft Heinz | KHC | $0.56 |
| | Lending Club | LC | $0.32 |
| | Masco | MAS | $1.06 |
| | Meta Platforms | META | $1.86 |
| | Norfolk Southern | NSC | $3.60 |
| | Olin | OLN | $1.82 |
| | O'Reilly Automotive | ORLY | $8.48 |
| | Owens Corning | OC | $3.20 |
| | Patterson-UTI | PTEN | $0.17 |
| | Pilgrim's Pride | PPC | $0.78 |
| | Ryder System | R | $3.66 |
| | Seagate Technology | STX | $0.72 |
| | ServiceNow | NOW | $1.85 |
| | Spirit Airlines | SAVE | $0.08 |
| | Thermo Fisher Scientific | TMO | $4.82 |
| | Upwork | UPWK | -$0.08 |
| | V.F. Corp | VFC | $0.73 |
| | Waste Management | WM | $1.51 |
| | Wingstop | WING | $0.36 |
| Thursday, Oct. 27 | Altria | MO | $1.30 per share |
| | Amazon | AMZN | $0.22 |
| | American Tower | AMT | $2.58 |
| | Anheuser-Busch InBev | BUD | $0.74 |
| | Apple | AAPL | $1.27 |
| | Ares Management | ARES | $0.49 |
| | AutoNation | AN | $6.15 |
| | BorgWarner | BWA | $1.03 |
| | Caterpillar | CAT | $3.16 |
| | Capital One | COF | $5.04 |
| | Cohu | COHU | $0.68 |
| | Comcast | CMCSA | $0.90 |
| | CubeSmart | CUBE | $0.65 |
| | Deckers Outdoor | DECK | $3.65 |
| | Dexcom | DXCM | $0.24 |
| | Eastman Chemical | EMN | $2.00 |
| | First Solar | FSLR | -$0.26 |
| | Fiserv | FISV | $1.70 |
| | Gaming and Leisure Properties | GLPI | $0.85 |
| | Gilead Sciences | GILD | $1.48 |
| | Hertz Global | HTZ | $1.11 |
| | Honeywell | HON | $2.15 |
| | Intel | INTC | $0.33 |
| | International Paper | IP | $1.20 |
| | Keurig Dr Pepper | KDP | $0.46 |
| | Laboratory Corp. of America | LH | $4.69 |
| | Linde | LIN | $2.93 |
| | Mastercard | MA | $2.57 |
| | McDonald's | MCD | $2.58 |
| | Merck | MRK | $1.72 |
| | Northrop Grumman | NOC | $6.11 |
| | Oshkosh | OSK | $1.19 |
| | Overstock.com | OSTK | $0.11 |
| | Pinterest | PINS | $0.06 |
| | Royal Caribbean | RCL | $0.17 |
| | S&P Global | SPGI | $2.82 |
| | Shopify | SHOP | -$0.07 |
| | Southern | SO | $1.33 |
| | Southwest Air | LUV | $0.42 |
| | Stanley Black & Decker | SWK | $0.70 |
| | STMicroelectronics | STM | $1.03 |
| | T. Rowe Price | TROW | $1.94 |
| | Twitter | TWTR | $0.02 |
| | T-Mobile US | TMUS | $0.50 |
| | U.S. Steel | X | $1.99 |
| | VeriSign | VRSN | $1.54 |
| | Weyerhaeuser | WY | $0.38 |
| | Western Digital | WDC | $0.44 |
| | Willis Towers Watson | WTW | $2.13 |
| | Yamana Gold | AUY | $0.05 |
| Friday, Oct. 28 | AbbVie | ABBV | $3.55 per share |
| | AllianceBernstein | AB | $0.59 |
| | Aon | AON | $1.99 |
| | Arbor Realty Trust | ABR | $0.45 |
| | Bloomin' Brands | BLMN | $0.34 |
| | Chart Industries | GTLS | $1.30 |
| | Colgate-Palmolive | CL | $0.73 |
| | Exxon Mobil | XOM | $3.79 |
| | Grainger | GWW | $7.26 |
| | LyondellBasell | LYB | $2.95 |
| | Newell Brands | NWL | $0.47 |
| | NextEra Energy | NEE | $0.79 |
| | NextEra Energy Partners | NEP | $0.71 |
| | Sanofi | SNY | $2.65 |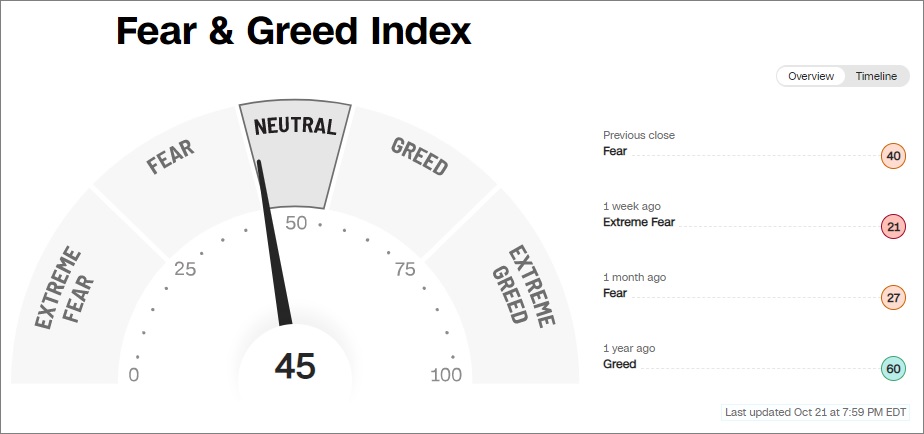 Past Week What's Hot… and What's Not
Top 12 High Short Interest Stocks
| | | | | | | |
| --- | --- | --- | --- | --- | --- | --- |
| Ticker | Company | Exchange | ShortInt | Float | S/O | Industry |
| BBBY | Bed Bath & Beyond Inc. | Nasdaq | 39.88% | 76.43M | 80.36M | Retail (Specialty Non-Apparel) |
| BYND | Beyond Meat Inc | Nasdaq | 39.52% | 56.91M | 63.67M | Food Processing |
| UPST | Upstart Holdings Inc | Nasdaq | 38.23% | 68.88M | 81.35M | Consumer Lending |
| MSTR | MicroStrategy Inc | Nasdaq | 35.80% | 9.33M | 9.34M | Software & Programming |
| BIG | Big Lots, Inc. | NYSE | 33.67% | 26.52M | 28.94M | Retailers – Discount Stores |
| CVNA | Carvana Co | NYSE | 32.88% | 95.21M | 105.80M | Retail (Specialty Non-Apparel) |
| HRTX | Heron Therapeutics Inc | Nasdaq | 32.65% | 102.38M | 102.14M | Biotechnology & Medical Research |
| EVGO | Evgo Inc | Nasdaq | 31.61% | 67.70M | 69.08M | Utilities – Electric |
| BGFV | Big 5 Sporting Goods Corp | Nasdaq | 30.40% | 20.69M | 22.18M | Retailers – Miscellaneous Specialty |
| FFIE | Faraday Future Intelligent Ele | Nasdaq | 30.09% | 144.55M | 263.91M | Auto & Truck Manufacturers |
| IBRX | Immunitybio Inc | Nasdaq | 29.83% | 82.87M | 400.30M | Biotechnology & Medical Research |
| NKLA | Nikola Corporation | Nasdaq | 29.65% | 279.44M | 433.48M | Auto & Truck Manufacturers |
Source:
highshortinterest.com
(data as of October 17) – TDR's stock market preview, Top 12 High Short Interest Stocks
Tags: stock market preview, stock market preview October 24, 2022