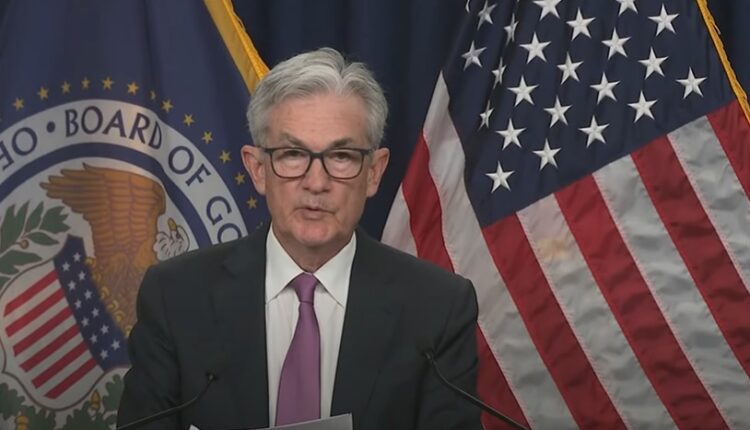 TDR's U.S. Stock Market Preview For The Week Of September 19, 2022
A weekly stock market preview and the data that will impact the tape.
Sunday Evening Futures – Stock Market Preview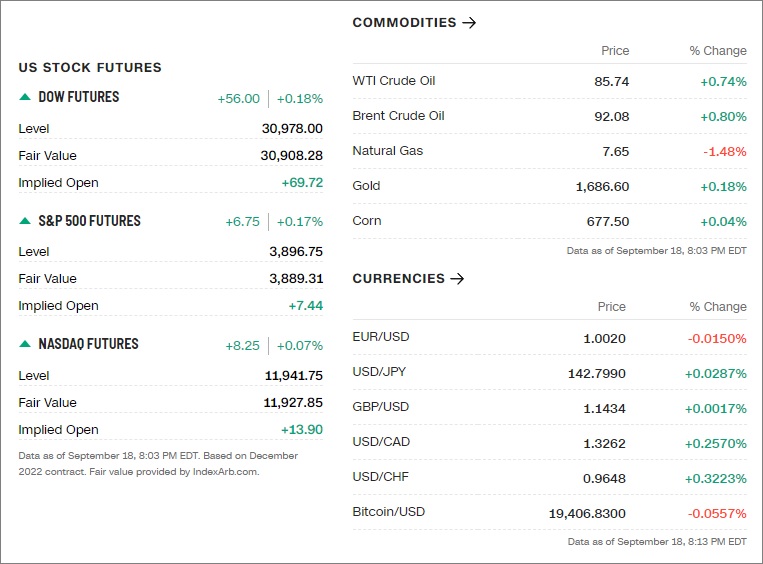 Weekend News And Developments
6.8 magnitude earthquake hit the sparsely populated southeastern part of Taiwan on Sunday, the island's weather bureau said.
A group of bank regulators appointed by U.S President Joe Biden is considering new rules which will require big regional banks to add financial cushions that can be used in times of crisis, the Wall Street Journal reported on Sunday.
Bank of England should stick to 50bp rate hike despite Fed and ECB doing more, according to ING. They narrowly favor a 50bp hike on Thursday, taking the Bank Rate to 2.25%, although 75bp is clearly on the table and ING expects at least a couple of policymakers to vote for it.
Bank of New York Mellon Corp's chief auditor Paulette Mullings Bradnock has died, the company said in a statement on Saturday.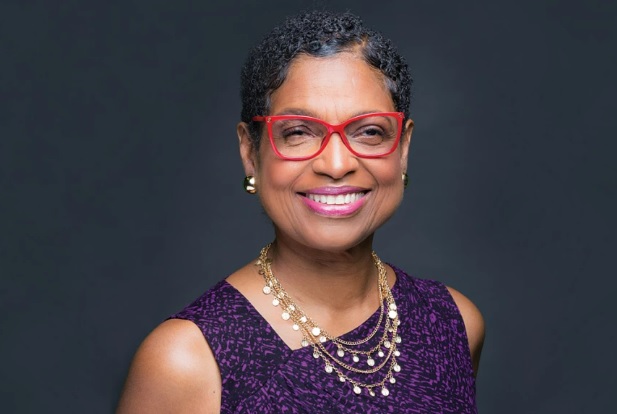 Bitcoin on Sunday dropped 1.54% to $19,804, slipping from the 20,000 mark after losing $310 from its previous close.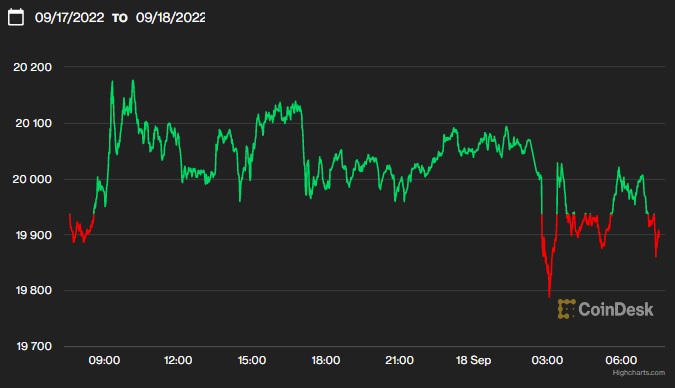 Chubu Electric Power Co. said on Sunday it is joining private equity firm Japan Industrial Partners (JIP) in conducting due diligence for a potential buyout of Japanese conglomerate Toshiba Corp.
European Central Bank will increase interest rates "several" more times, according to Chief Economist Philip Lane.
European Central Bank must be resolute in its response to inflation rates that could reach the double digits later this year, according to Bundesbank.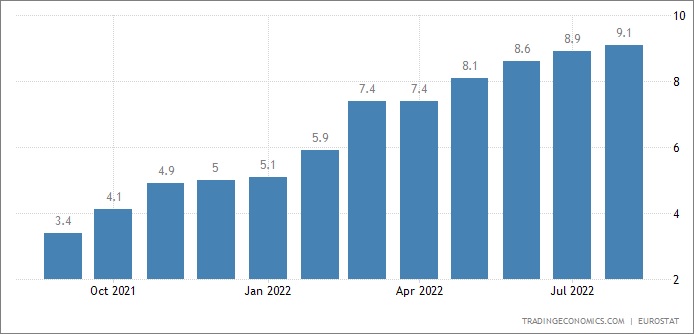 France denied reports that state-controlled utility EDF had warned Italy it may halt its power exports to the country and reaffirmed its commitment to "solidarity" with its neighbors as Europe grapples with an energy crisis.
Goldman Sachs sees the Federal Reserve acting aggressively to tighten monetary policy through the rest of the year. That has Goldman cutting its U.S. Gross Domestic Product for 2023, to 1.1% from 1.5%, and sees the unemployment rate rising higher than previously expected.
Japan: Millions of residents are being urged to evacuate as a super typhoon heads for Japan's southwestern Kagoshima prefecture in the Kyushu region. Typhoon Nanmadol, with wind speeds clocked as fast as 70 meters per second (157 mph), could bring stronger winds and heavier rain than most people have experienced.
Jerome Powell takes center-stage for commodities in coming days, with the Federal Reserve chief set to unleash another large rate hike that could pile more pressure on energy, metals and crops.
Loop Energy said on Sunday that its latest cell system can deliver better fuel economy than a diesel engine at current price levels. The Burnaby, British Columbia-based company said that – based on a pan-European diesel cost of $1.91 per liter on Sept. 5 and $10 per kg of hydrogen – a truck could travel just over 111 miles (179 km) on $100 worth of fuel using its new S1200 hydrogen fuel cell system versus a little over 109 miles for an equivalent diesel truck.
Omni, a Web3 wallet provider. announced that it had completed an equity financing of $11 million USD at a valuation of $50 million USD in May this year. The investors included MEXC Ventures, a fund under MEXC, as well as the Spartan Group, GSR Markets, Eden Block, OP Crypto, and more.
Ontario Teachers' Pension Plan has agreed to buy a 30% stake for 23.71 billion rupees ($297.5 million) in Indian automaker Mahindra's renewable power assets, an exchange filing showed.
S&P 500 is lower in 25 of 32 weeks (since 1990) after the September triple witching session; average loss: 0.89%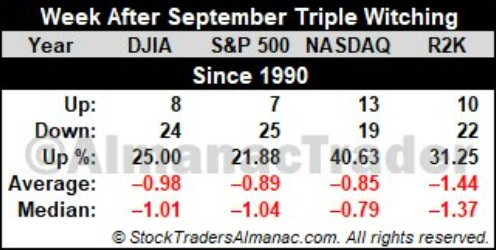 Senate Republicans are urging major credit card companies to reverse the decision to categorize gun shop purchases separately. Sen. Roger Marshall, Kansas, is leading a group of 12 GOP senators in demanding that the CEOs of Visa, Mastercard and American Express scrap plans to track gun store sales.
South Africa is facing a risk of an unprecedented level of blackouts this week after units at two of its coal-fired power plants broke down.
Tesla is planning to double vehicle sales in Germany in 2022, German weekly Automobilwoche reported, citing a local executive.
Teva Pharmaceutical Industries expects to finalize an opioid settlement in the United States by year-end and start paying in 2023, its chief executive said on Sunday, while also questioning the company's very low share price.
Turkey is seeking membership to the China-led Shanghai Cooperation Organization as President Recep Tayyip Erdogan attempts to forge alliances with friendly countries in the East.
Voyager Space announced while at the International Astronautical Congress that the company has signed Memorandums of Understanding with the Colombian Space Agency, El Salvador Aerospace Institute, the Mexican Space Agency, the Guatemalan Association of Space Sciences and Engineering, and the Costa Rican startup Orbital Space Technologies.
What The Analysts Are Saying…
"Beyond September, we continue to expect a 50 bps hike in November, but now anticipate another 50 bps hike in December, 25 bps higher than our previous forecast. With our February 2023 expectation of a 25 bps hike unchanged, our terminal rate forecast now stands at 4.50-4.75 percent, 50 bps higher." — Nomura analyst Aichi Amemiya on CNBC-TV18
"If you're going to do this right, then what's been happening in the past nine months is totally irrelevant. If you're investing for the next five to 10 years, this is just an ordinary blip in the marketplace, and you ignore it." — Ric Edelman, founder of Edelman Financial Services, commenting on Bitcoin's bearish price action
"You've got to break Apple, Amazon, Microsoft, Tesla, and Google. They're disconnected from their long-term valuations. Apple has a sequential drop in its sales and earnings and the stock just goes up. It makes absolutely no sense. In a bear market, growth dies." — Jeff Bierman, former chief market technician at TD Ameritrade, on why stocks have further downside
👀What We're Watching👀
How much will the Fed hike interest rates?
The Federal Reserve will meet to set interest rates on September 20-21, announcing a decision on September 21. Although a 75bps rate hike is expected according to interest rate futures, a 100bps hike is not out of the questions. This past week, odds for a 100 basis point rate hike jumped more than 20% after the consumer price index showed an increase from July. As well, prominent insiders such as Former United States Secretary of the Treasury, Larry Summers, believe a 100bps hike would 'reinforce credibility' in the markets.

So although inflation may look to be peaking, it appears the FED is dead-set on crushing inflation at the expense of the economy. Same as it ever was at similar points of previous economic cycles.

Factoid: 24% of S&P 500 stocks are above their 50-day moving average; 31% of all US stocks are above the 50MA
The 50-day moving average is a widely-followed demarcation of shorter term daily/weekly trends. So with most of the market well below equilibrium (50%), the broad market can be considered 'weak'. Since generally it is more bullish to swing trade profitably on the long side when more stocks are above their 50-day average, caution on initiating new positions in advised in the absence of a fresh catalyst or long term dollar cost averaging plan.

Nasdaq heads for first double test of the 200 week moving average since 2009
The 200 day MA (simple) is considered the foremost technical indicator used to analyze, identify and confirm long term trends. It is the demarcation point representing the average closing price for the last 200 days, and can be applied to any security or time frame. Thus, it will be important for the Nasdaq to maintain its integrity or it will be a strong indication that additional price weakness lies ahead on short/intermediate timelines.

The simple 200MA on the Nasdaq QQQ Invesco ETF rests at 271.35, according to barchart.com. QQQ closed at 289.32 on Friday.
U.S. Economic Calendar
| | | | | |
| --- | --- | --- | --- | --- |
| TIME (ET) | REPORT | PERIOD | MEDIAN FORECAST | PREVIOUS |
| Monday, September 19 | | | | |
| 10:00 AM | NAHB home builders' index | Sept. | — | 49 |
| Tuesday, Sep. 20 | | | | |
| 8:30 AM | Building permits (SAAR) | Aug. | — | 1.69M |
| 8:30 AM | Housing starts (SAAR) | Aug. | — | 1.45M |
| Wednesday, Sep. 21 | | | | |
| 10:00 AM | Existing home sales (SAAR) | Aug. | — | 4.81M |
| 2:00 PM | Federal Reserve statement | | — | 2.25-2.50% |
| 2:30 PM | Fed Chair Jerome Powell news conference | | | |
| Thursday, Sep. 22 | | | | |
| 8:30 AM | Initial jobless claims | Sept. 17 | — | N/A |
| 8:30 AM | Continuing jobless claims | Sept. 10 | — | N/A |
| 8:30 AM | Current account deficit (% of GDP) | Q2 | — | -4.80% |
| 10:00 AM | Leading economic indicators | Aug. | — | -0.40% |
| Friday, Sep. 23 | | | | |
| 9:45 AM | S&P U.S. manufacturing PMI (flash) | Sept. | — | 51.5 |
| 9:45 AM | S&P U.S. services PMI (flash) | Sept. | — | 43.7 |
😎Meme Of The Week😎
Key Earnings (US Markets)
| | | | |
| --- | --- | --- | --- |
| | Company | Symbol | Earnings estimate |
| Monday, September 19 | AutoZone | AZO | $38.50 per share |
| Tuesday, Sep. 20 | Apogee Enterprises | APOG | $0.83 |
| | Stitch Fix | SFIX | $0.99 |
| Wednesday, September 21 | General Mills | GIS | $0.99 |
| | H.B. Fuller | FUL | $1.04 |
| | KB Home | KBH | $2.67 |
| | Lennar | LEN | $4.91 |
| | Steelcase | SCS | $0.13 |
| | Trip.com | TCOM | $0.16 |
| Thursday, September 22 | AAR Corp | AIR | $0.59 |
| | Accenture | ACN | $2.58 |
| | CalAmp | CAMP | -$0.04 |
| | Carnival | CCL | -$0.15 |
| | Costco Wholesale | COST | $4.16 |
| | Darden Restaurants | DRI | $1.56 |
| | FactSet | FDS | $3.21 |
| | Manchester United | MANU | -$0.18 |
| | National Beverage | FIZZ | $0.34 |
| Friday, Sep. 23 | No noteworthy earnings | | |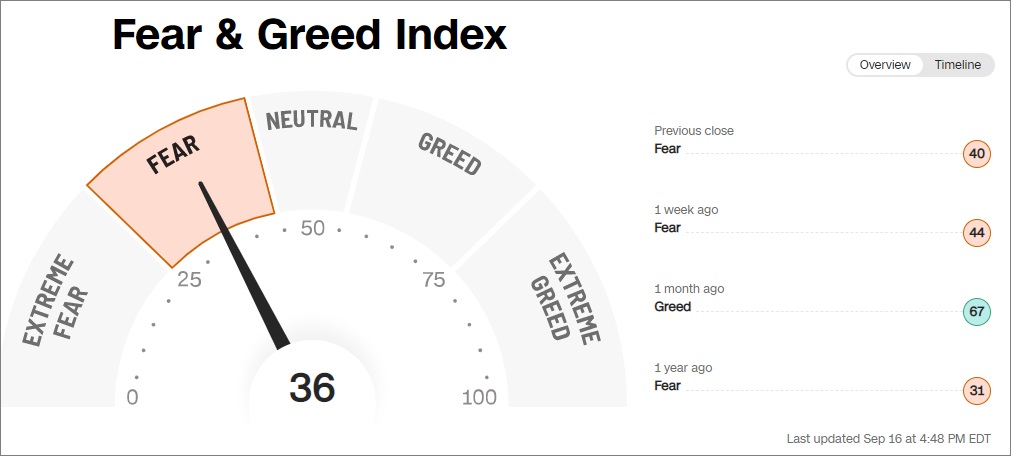 Past Week What's Hot… and What's Not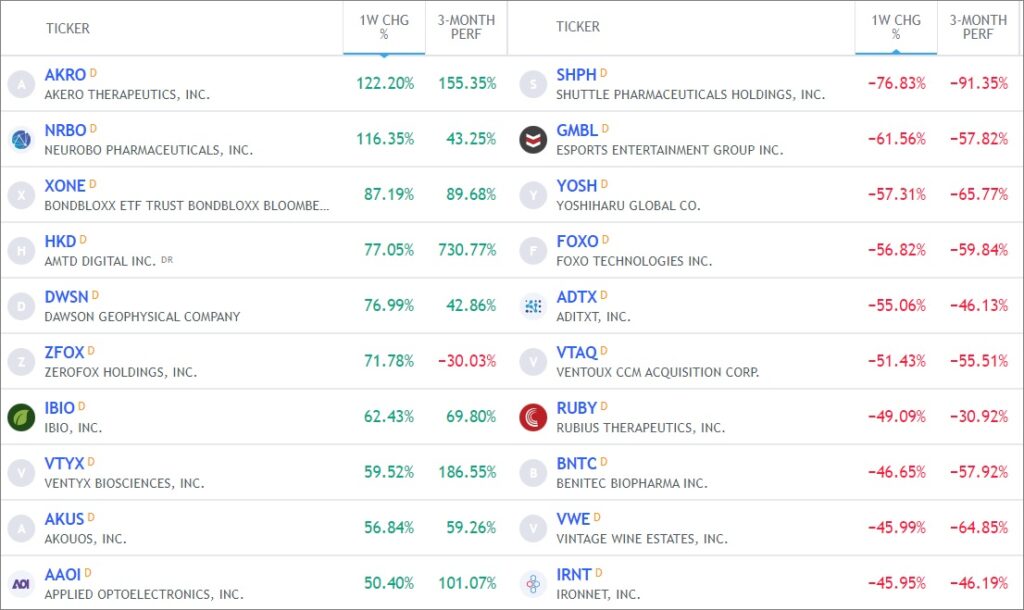 Top 12 High Short Interest Stocks
| | | | | | | |
| --- | --- | --- | --- | --- | --- | --- |
| Ticker | Company | Exchange | ShortInt | Float | S/O | Industry |
| BBBY | Bed Bath & Beyond Inc. | Nasdaq | 40.26% | 76.05M | 79.96M | Retail (Specialty Non-Apparel) |
| UPST | Upstart Holdings Inc | Nasdaq | 37.85% | 68.88M | 81.35M | Consumer Lending |
| BIG | Big Lots, Inc. | NYSE | 37.59% | 26.51M | 28.94M | Retailers – Discount Stores |
| MSTR | MicroStrategy Inc | Nasdaq | 34.02% | 9.33M | 9.34M | Software & Programming |
| BYND | Beyond Meat Inc | Nasdaq | 33.83% | 56.88M | 63.67M | Food Processing |
| HRTX | Heron Therapeutics Inc | Nasdaq | 31.87% | 102.42M | 102.14M | Biotechnology & Medical Research |
| EVGO | Evgo Inc | Nasdaq | 31.58% | 67.69M | 69.08M | Utilities – Electric |
| BGFV | Big 5 Sporting Goods Corp | Nasdaq | 31.32% | 20.71M | 22.18M | Retailers – Miscellaneous Specialty |
| FUBO | Fubotv Inc | NYSE | 28.40% | 166.55M | 185.30M | Online Services |
| CVNA | Carvana Co | NYSE | 28.21% | 95.19M | 105.80M | Retail (Specialty Non-Apparel) |
| NKLA | Nikola Corporation | Nasdaq | 27.26% | 274.25M | 433.48M | Auto & Truck Manufacturers |
| W | Wayfair Inc | NYSE | 26.74% | 70.80M | 80.51M | Retailers – Department Stores |
Source:
highshortinterest.com
(data as of September 12) – TDR' stock market preview, Top 12 High Short Interest Stocks
Tags: stock market preview, stock market preview September 19, 2022