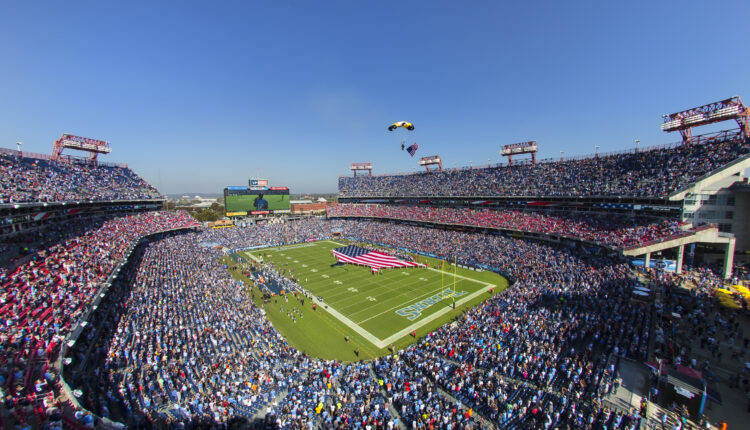 Tennessee's $131M Handle Sets US Opening Month Record in Sports Betting
Nearly half of the United States offers some form of legal wagering as of now, and after last month's financials came in, an unlikely suitor has taken the record for the highest revenue seen in the first month of regulated sports betting – Tennessee.
Tennessee reported $131.4 million wagered on sports in November, with the state's 10% hold requirement bringing total revenue to $13.2 million. With taxes applied, the Volunteer State enjoyed $2.4 million in tax revenue.
Where Tennessee might seem like an unlikely candidate for the opening month record, the risky decision to go live in the middle of the busy football season undoubtedly helped them. This launch was also seen as rushed, with state legislators making final regulatory decisions just days prior to the target date.
Many states have opted to open betting shops at slower time of the sporting calendar to allow for time to iron out issues should they arise.
As the lone state in the area offering sports betting, its fair to assume that Tennessee saw outsiders cross the borders to partake in wagering. Of the seven states that share a border with Tennessee, none offer any form of online sports betting, and only Arkansas and Mississippi house land-based retail sportsbooks.
This regional exclusivity will likely run through January when Virginia operators are expected to launch their products.
States eying legislation should take note, however, of Tennessee's mobile friendliness, in that they not only offer online wagering options, but mobile registration as well. Customers are not required to physically show up to a sportsbook to register and open a mobile betting account, something that has proven to be difficult throughout the COVID lockdowns.
Illinois Governor JB Pritzker realized the issues created by the in-person registration requirements, as he exercised his powers to suspend the rule throughout the government ordered shutdowns. In response, Illinois enjoyed a significant bump in activity.
Currently four operators are up and running in the Volunteer State, as BetMGM, DraftKings, FanDuel and Action 24/7 all jockey for the largest share of the market. Novembers numbers do not breakdown performance by sportsbook, so we can't tell how each fared. But what we do know is that four more books are eagerly waiting for the green light to open their doors as well.