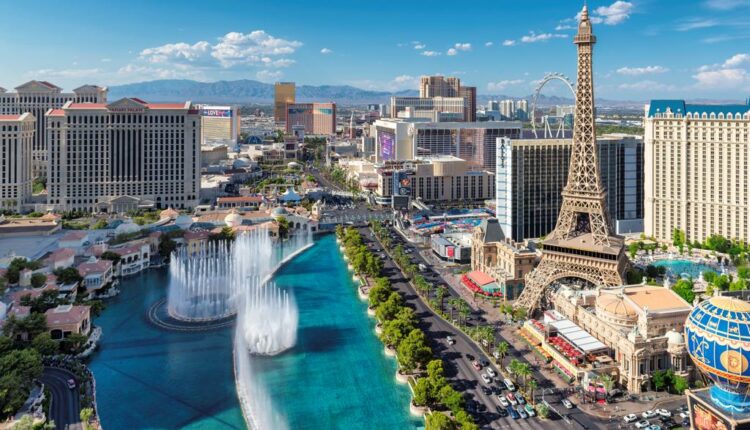 The Two Hottest Sports Betting Stocks Entering 2022 Might Surprise You
Sports gambling stocks were one of the hottest commodities on Wall Street last March, with many of the publicly traded brands soaring to record highs just prior to the NCAA Tournament tip-off.
DraftKings (NASDAQ: DKNG) pushed past the $70 a share mark, while shares of Penn National demanded nearly twice the price, peaking at $136. Many of the publicly traded sports betting stocks had seen a boost in advance of the Super Bowl, but nothing compared to the sudden jump that culminated with one of the most anticipated tournaments of the year.
The start of the tournament signaled a return to normalcy, and for those high on the future of the sports betting business future in North America, it also offered hope for a more stable gambling marketplace.
In 2020, the NCAA Tournament was one of the first sporting events to fall victim to the Covid pandemic, and for many, it signified the start of what would be an unusual year for sports altogether.
At least, that's the picture that was painted…
Ten months later, and these record highs have been erased, with both Penn National and DraftKings trading down more than 60% from the March 2021 highs.
The sudden decline, however, did not plague the entire industry, as others in the space not only managed to maintain their value but also report significant gains over the same time frame.
Both MGM and Caesars socks managed to yield solid returns for investors, with the Vegas staples trading up 45% and 26%, respectively, over the last 12 months. More interestingly, both of these brands are commonly associated with their land-based casino operations and resorts, two areas that were severely impacted by travel sanctions and restrictions.
Even without the foot traffic, the pair managed to defy the odds and grow at a time where their competitors touting a more 'modernized' online approach failed to do so.
Penn National is by no means new to the space, but it was their landmark partnership with Barstool Sports that put them on the radar for many young investors looking to enter the space.
Penn National's share price surge can be credited to numerous factors, but M&A and Covid-induced trends combined to create a short-term best-case scenario for the brand.
Thanks to Covid, most of the country had been restricted to their homes with most daily activities and responsibilities all put on hold. College students and young professionals now found themselves with time and money, thanks to the steady supply of government stimulus checks, in their hands.
This phenomenon led to the meme-stock craze, Wall Street reddit schemes, and 'get rich quick' rallies in the crypto space. Confined to their computers, this demographic suddenly realized the power and influence they could collectively impose over these markets, and one voice, in particular, became the face of this online trading revolution.
Dave Portnoy of Barstool Sports quickly emerged as the most visible leader in this space, offering trading tips and organizing followers to buy into Reddit-fueled trading frenzies. These runs helped to spur the AMC stock boom and saw alt-coins like Dogecoin turn bored college students into Wall Street robin hoods overnight.
For Penn National, Portnoy became the perfect cheerleader for the brand and its future in the sports betting arena. Many Portnoy loyalists bought into the concept of sports betting becoming the hottest emerging industry on Wall Street, and his audience turned to apps like RobinHood to buy into two of the most visible in the space, DraftKings and Penn National.
Visibility comes at a cost, and as many novice investors have discovered, all checks eventually have to be cashed.
Lavish spending and excessive marketing ventures have seen DraftKings continuously underperform on quarterly returns. While the company's brass makes a compelling case that the race for market share is vital in emerging industries with the potential for significant long-term gains, the current market trends show that investors are increasingly wary of the brand's ability to turn an actual profit any time soon.
MGM and Caesars might not dot your highway with billboards or sponsor your local dog park, but they have managed to do something their more visible competitors have failed to do – turn a profit.
While this inexperienced money continues to unload itself from the DraftKings bandwagon, and as the Barstool faithful learn that Portnoy can't make them all millionaires overnight, it does open up a unique opportunity for investors looking to buy in on these brands.
The current dip has seen DraftKings become a popular target for short sellers, and now we all watch in anticipation of a sudden swing of the pendulum.
Make no mistake about it, both Penn National and DraftKings will remain key players and leaders in the North American sports betting market, and share prices will undoubtedly yield long-term returns for those willing to wait.
March has proven to be a strong month for the sports betting sector, and buying in now could produce decent returns for those looking to unload shortly after the tournament gets underway, and with some of the nation's most promising jurisdictions yet to go live, this industry still has nowhere to go but up.
Professional sports bettors often talk about buying at the right line, and by all indications, this current slide has offered investors the perfect opportunity to buy in at a great value point.