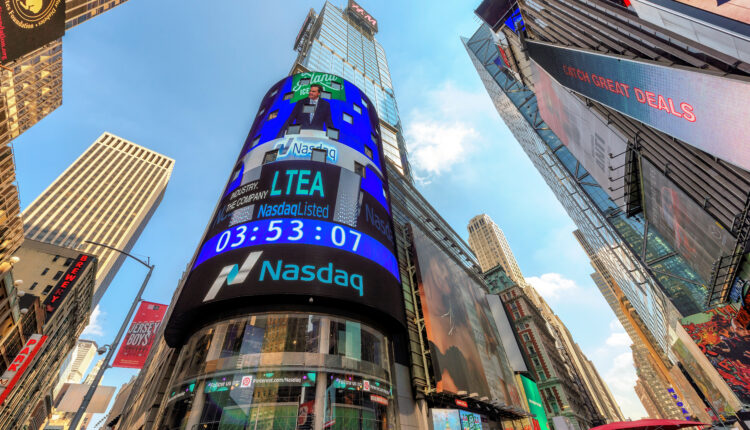 Top Sports Betting Developments Of The Week: Legislative Expansion Continues
Wall Street's most reputable sports betting stocks saw share prices increase throughout the week, erasing some of the decline seen over the two-month skid. With May 13th seeing DraftKings (DKNG) share prices dip into the upper $30s, analysts maintained their bullish stance on the iGaming sector. This gamble paid off, as the stock has soared back up to Friday's closing price of $49.95.
History has shown that gambling stock prices have been directly impacted by state legislative efforts and this week's 'Top Sports Betting Developments' features regulatory updates from some of the country's largest states.
Where some have argued that sports betting stock prices are dangerously inflated to match the potential market value of "what could be," others feel the asks are justified. While volatile, investing in sports betting stocks looks to hold both short-term and long-term promise.
Sports Betting Makes Ballot in 2022 California Election
The Golden State boasts one of the ripest regions for sports betting riches, but continual disputes between state legislators and tribal leaders have seen efforts to advance gaming fail.
California betting hopefuls were given a surprise this week when the Secretary of State stated that a motion to amend California's constitution would be included on the 2022 ballot. This announcement put an end to speculation that a separate vote on a sports betting initiative could be coupled with the gubernatorial recall vote.
The amendment, product of a compact negotiated between the governor and tribal leaders, would allow federally recognized Native American tribes to offer sports betting in tribal casinos.
Florida also advanced sports betting through a similar compact with the state's Seminole Tribe. Where Gov. Ron DeSantis' hub-and-spoke model left the doors open for mobile sports betting, the California proposal fails to include a provision that would allow mobile offerings.
Nebraska To Allow In-Person Sports Betting
With the signing of LB 561, Nebraska Gov. Pete Ricketts introduced the framework needed for in-person sports betting. The bill also included regulatory advances for casino gaming, and Nebraska natives could see sports betting available in the state by the end of the year.
State residents had voted in favor of "games of chance" in the November 2020 election, but lawmakers questioned the definition of the term and how it applied to the act of wagering on sports.
After deliberations, Nebraska legislators agreed that sports betting should be defined as a "game of chance" as opposed to the "game of skill" tag is has been given in other states.
While Nebraska is home to the NCAAF powerhouse Cornhuskers, wagering on in-state teams is not allowed. Fans looking to bet on the home team will need to drive to neighboring Iowa or Colorado to lock in their bets.
Single-Event Betting Coming To Canada?
Bill C-218, a motion to allow single-event sports betting, has advanced past a second reading on the Senate floor. The bill now faces deliberation by the Standing Committee on Banking, Trade and Commerce.
TheScore CEO John Levy released a statement on the development, feeling that a ruling in favor of the motion was likely.
"With today's passing of Bill C-218 on second reading in the Senate, we are now one important step closer to legalizing single-event sports betting in Canada… The following committee, we are optimistic that Bill C-218 will be swiftly passed at third reading in the Senate, receive royal assent, and become law."
Louisiana Nears Online & In-Person Sports Betting Launch
Louisiana voters supported sports betting in the 2020 election cycle, and now legislators are advancing with a number of bills aimed at establishing the framework for a launch.
"Our hope is that sports betting will be available sometime by the end of football season," stated Sen. Patrick Page Cortez following a voice vote in favor of the bill he sponsored. "But we don't know that for sure."
The legislative season comes to an end in less than a month, and this date appears to be the finish line to ink the bill into law.
Operator application processes and fees have already been established, and if the state can rush to match the speed seen in both Indiana and Iowa, launches could come prior to the start of football season.