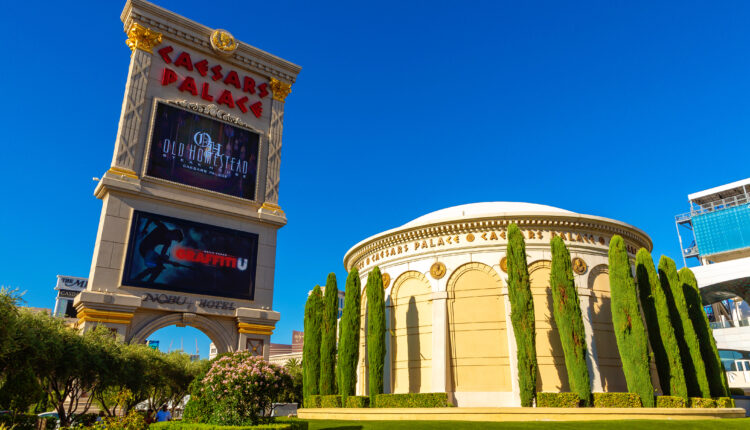 What to Make of Caesar's Entertainment's Sell-Off
Barely a month after hitting an all-time high of $113.46 per share, Caesar's Entertainment (NASDAQ: CZR) appears to have hit a concerning slump. Shares in the Reno-based casino and hotel magnate have declined by more than 10% in the last four weeks, closing at $91.30 on July 20. This comes just a couple of weeks ahead of their Q2 earnings report on August 3.
The decline may be tied to a sector-wide decline. Hotel and tourism corporations have experienced an overall slide in the last 30 days, possibly due to concerns about the COVID Delta variant's possible effect on the return of tourism. Still, the massive sell-off of CZR stock has concerned more than a few of those investors who are still hanging on for dear life.
Fortunately, according to Zacks, the worst might be over for Caesar's, according to one of the more reliable financial indicators in the stock market. Last Friday CZR finally became designated as "oversold" according to the Relative Strength Index (RSI).
RSI measures stock momentum — how much and how fast a given share price is moving. On most brokerage websites it's displayed as a line graph that moves along values between 0 and 100.
The data points represent how much investors are buying or selling in a certain stock. If a stock's RSI goes below 30, that means it's being oversold. (Conversely, if it's over 70, it's being overbought.)
An RSI point below 30 indicates that far more investors are selling their share than the company's fundamentals warrant. It's a sign that investors are acting in response to selling pressure or waves of investor insecurity that are ultimately transient.
A sub-30 RSI index also shows that the stock may be back on an upward trajectory in the near future. It's therefore a logical time for investors to take advantage of the ship-jumpers and enter into positions on the stock — better times, despite the mass defections, are likely ahead.
On July 16, CZR's RSI dipped to 29.66, activating the oversold alert. Investors are, frankly, exhausted from selling off their shares in Caesar's.
There's more reason to expect that CZR's slump is on the outs. Analysts have raised their earnings estimates on the company ahead of the August 4 report by 4.8% in the last month. Earnings have reflected an upward trend, which usually results in short-term price appreciation. Zacks currently lists CZR as a "Buy," meaning it's in the top 20% of the stocks they rank.
Caesar's has been rolling along with the very uncertain tides in the hotel and entertainment industry. But whatever has spooked investors in the last month, their collective sell-off seems to have gone as far as it can. And that may be good news for Caesar's patient buy-and-holders.