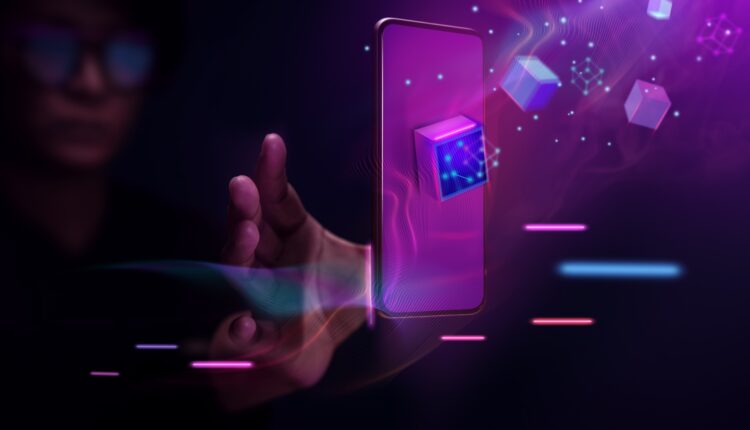 Your Metaverse Investing Guide
The metaverse has the potential to take the real world by storm, redirecting entertainment-seekers, professionals looking to collaborate with one another and also those experiencing feelings of anomie toward a shared virtual reality experience. The metaverse presents an intriguing opportunity to remake one's identity through a virtual avatar, interact with others in an artificial reality and even buy virtual property. Let's shift our attention to how investors can profit from the oncoming transition to this alternate reality.
Nvidia Corp. (NVDA)
Nvidia's specialty is video processing and graphics chips that power computer servers, AI, supercomputers and the virtual reality experiences that are rapidly growing in popularity with each passing day. Nvidia's chip will help process the metaverse itself through robust computing power.
Investors will also be intrigued to learn Nvidia is generating its own unique metaverse dubbed the Nvidia Omniverse that will link three-dimensional worlds to one another within a virtual space. Nvidia's virtual universe will be used for entertainment as well as collaboration and even simulations for industrial purposes.
Unity Software (U)
Unity Software owns one of the primary three-dimensional video game engines that empower designers to build unique settings for immersive user experiences. Though few know it, all but six of the top 100 game development studios rely on the Unity engine to create their captivating artificial realities.
Unity's CEO, John Riccitiello, recently stated the company will provide support for the metaverse in the years ahead. The company's focus will be content creation, improving the user experience design and providing access across platforms. It has also been rumored Unity will be a primary player in assisting businesses with creating metaverse presences that are analogous to social media pages and internet websites.
Microsoft (MSFT)
Microsoft is making strides in becoming a metaverse pioneer. The CEO of Microsoft, Satya Nadella detailed the metaverse concept in a recent interview in the Harvard Business Review, stating the goal of the virtual world is to transfer computing into reality and vice versa. In other words, Microsoft will help the metaverse provide both entertainment and professional purposes such as virtual meetings and collaborations. Only time will tell if Microsoft's mixed reality smart glasses and Xbox gaming consoles will help the metaverse become that much more accessible to the masses, especially the hardcore gaming crowd.
Meta (MVRS)
Meta itself is likely the best stock to own in the context of metaverse investing. Meta, previously known as Facebook, changed its stock ticker over to the symbol of MVRS this past December. Meta will make it easy for internet users to enter the metaverse virtual reality instead of simply viewing the internet without immersive interactions.
Though Meta is currently considered a social media platform, it is evolving with each passing day. The company's acquisitions of virtual reality companies Oculus and Horizon will prove essential to presenting this new alternative reality in an artificial setting that looks quite real.
Autodesk (ADSK)
Most investors have heard of Autodesk yet few have taken a deep dive into this highly unique company. Nearly three-quarters of Autodesk business stems from design software for construction, engineering and architecture. Architects and engineers use the company's application to design three-dimensional structures in virtual realities.
Autodesk has a wide array of products that help create virtual reality settings as well as augmented reality with the use of three-dimensional animations. The company's revenue from its architecture, engineering and construction segment jumped an impressive 21% in the second quarter alone, coming in just under $400 million. Autodesk will likely play a significant role in developing the metaverse in the years ahead.