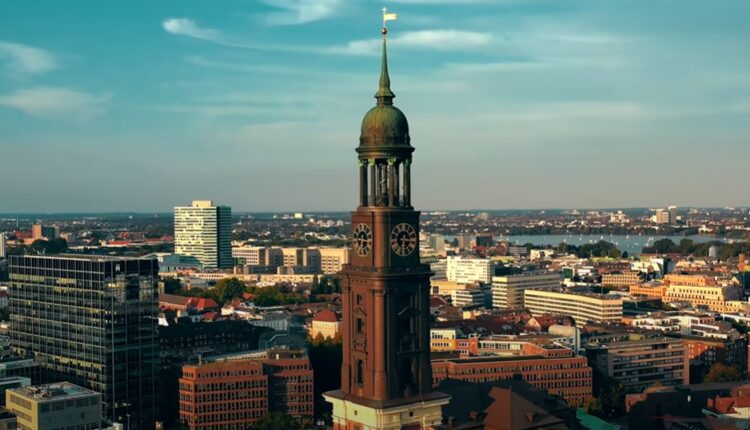 7 Public Companies To Benefit From Adult-Use Cannabis Legalization In Germany
In late 2021, Malta became the first European Union country to fully legalize recreational marijuana. Less than a year later, Germany's firm embrace of recreational cannabis legalization is expediting legalization trends in the European Union, with several nations in early-stage discussions to liberalize existing medical use programs. In the immediate aftermath, the new adult-use paradigm in Germany promises to unlock the fortunes of several public cannabis operators vying for a piece of what is expected to be a multi-billion dollar marketplace.
TDR takes a look into Germany's top public cannabis operators and the markets they serve.
Aurora Cannabis (NASDAQ: ACB)
Aurora Cannabis has long been a staple player in the German medical market. The company was originally awarded a contract by the German Federal Institute for Drugs and Medical Devices (BfArM) for the annual production of 1,000 kg of high-quality medical cannabis flower over a four year period. The construction of Aurora Leuna, a nearly 3,600 sq. meter production, was completed earlier this year and EU-GMP certification for this production facility followed in May. Aurora medical flower is widely available in German pharmacies countrywide for approved medical patients.
Cannovum AG (27N.BE)
Cannovum AG describes itself as the first German cannabis company listed on a major German stock exchange, which occurred roughly 18 months ago. The company is a wholesaler, importer and manufacturer of cannabis-based medicines and provides patients with medical cannabis. Cannaovum AG also boats four domestic licenses covering pharmaceutical wholesale, manufacturing and controlled drug licensing, and provides delivery services for patients with valid prescription.
The stock trades on the Berlin Stock Exchange under the symbol "27N".
Canopy Growth (NASDAQ: CGC)
Canopy Growth's German exposure was reduced last fall when it divested its interests in C³ Cannabinoid Compound Company GmbH as part of a restructuring to cut costs and reduce expenses from money-losing operations. But it is still a leader in medical device distribution courtesy of its Storz & Bickle subsidiary, which manufactures the universally-popular Volcano brand vaporizer. Nearly fours years ago, Canopy finalized an all-cash transaction to acquire Storz & Bickel GmbH & Co. KG, related entities, and IP for approximately €145 million.
Clever Leaves Holdings (NASDAQ: CLVR)
Through the company's subsidiary Clever Leaves Germany GmbH, the company has obtained the required regulatory licenses, permits and certifications by German authorities to be able to distribute medical cannabis to wholesalers and around 20,000 pharmacies located in Germany.
This summer, CLH continued expanded its partnership with Cantourage GmbH to include supply of Clever Leaves' second pharmaceutical-grade cannabis product—cultivated in the company's Portugal facilities—to the German medicinal cannabis market. Cantourage will utilize CLH product to produce IQANNA 10, among the highest THC levels available in German pharmacies.
Curaleaf (OTC: CURLF)
Curaleaf has a fully integrated medical cannabis business with licensed cultivation in several nations, including Germany, with adjoining domestic manufacturing. Curaleaf supplies medical cannabis on a wholesale basis across Germany for the medical-use market.
On September 19, Curaleaf's domestic buildout in Deutschland took another step forward by completing its agreement to acquire a 55% stake in Four 20 Pharma GmbH, a fully EU-GMP & GDP licensed German producer and distributor of medical cannabis. Four 20 Pharma is among the largest cannabis operators in Germany, with a greater than 10% share in the medical market.
SynBiotic (SBX:DE)
Described by CEO Lars Muller as being "the only bet, listed bet, on the legalization (of cannabis)", SynBiotic is the only company with recreational exposure trading on the main German exchanges. SynBiotic operates at least 15 companies subsidiaries with exposure to the entire supply chain—including the previous acquisitions of Hempamed, Solidmind Group GmbH, BioCBD and Cannexo GmbH—so they are diversified across all markets.
The company's joint venture with franchise expert Enchilada Group aims to establish two new companies for the purpose of operating a vast retail dispensary franchise in Germany.
Bolstering its reputation as a leading player in the German market, Bruce Linton, the former chairman of Canopy Growth Corp., acquired a stake in Munich-based company when it raised capital last month, as reported by Bloomberg.
Tilray (NASDAQ: TLRY)
Tilray is one of the leaders in the medical cannabis market in Germany. The company offers a wide portfolio of full-spectrum cannabis extracts and cannabis flowers in Germany through its wholly-owner subsidiary CC Pharma, which specializes in the re-import and parallel import of branded medicinal products.
To date, Tilray interests in German are strictly on the medical side. However, the evolution towards recreational should eventually see Tilray attempt to procure adult-use cultivation and retail licensing, as warranted.