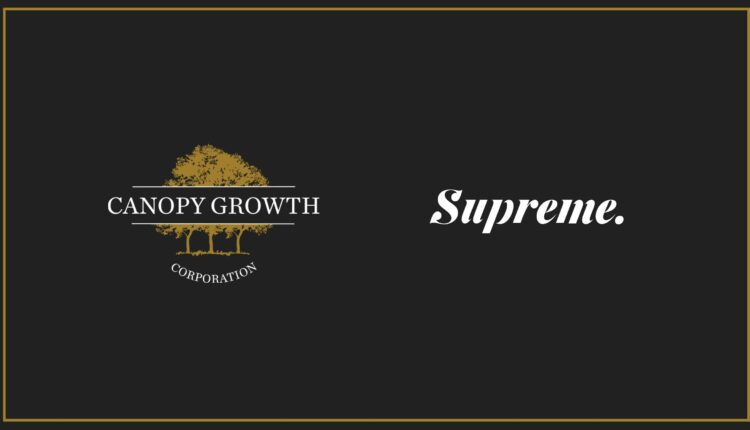 Another Premium Cannabis Company Swallowed Up: Canopy Growth Acquires Supreme
Canopy Growth has acquired Supreme. While it's become common to see smaller companies get scooped up by larger ones in the Canadian cannabis space, a recent acquisition by one of the biggest players on the scene has got people talking, and not necessarily for the right reasons.
Yesterday, Canopy Growth (TSX: WEED) (NASDAQ: CGC) and The Supreme Cannabis Company (TSX: FIRE) (OTCQX: SPRWF) (FRA: 53S1) collectively announced that Canopy would acquire all of Supreme's shares for a price-tag of $435 million, on a fully diluted basis. As a result, Supreme shareholders would receive $0.01 of a Canopy common share for each Supreme share in their possession.
A press release detailing the news suggested that the transaction would help solidify Canopy, a company that has reported losses of more than $2 billion in less than two years, as a "leader" in the Canadian recreational market.
Canopy: the same company that less than a month ago, took out a $750 million loan. The same company that in 2018 touted scale as an important factor for growth, but in 2020 shutdown five of its facilities across Canada and sold its BC greenhouses at a huge loss. The same company that has laid off well over 1,000 employees since March 2020, but somehow found a way to pay its CEO $45 million in just one year.
One need not be a mathematician, an investor, or even interested in the cannabis industry to recognize the problem with this picture. As pointed out in a thread by MJBizDaily editor Matt Lamers, Canopy Growth has earned a reputation of its own, and that may not bode well for beloved company Supreme.
Will Quality Still Reign Supreme?
Not too long ago, Supreme, hailed as one of the country's top cannabis companies, won Best Brand of the Year at the Canadian Cannabis Awards for its premium brand, 7ACRES. Since its inception the brand has been marketed as top-shelf, with Supreme even going so far as to trademark the term "High End Cannabis."
Public feedback towards the company and its other brands (at least from this writer's perspective) has been largely positive. The same cannot be said about the quality of cannabis sold under Canopy's brands. (As it turns out, celebrity branding deals don't make up for dry, flavourless cannabis.)
While the addition of Supreme's premium brands to its portfolio could benefit shareholders in the short-term, the way Canopy manages this deal in the coming months will determine whether or not 7ACRES remains truly "high-end." Details have yet to be released about how the acquisition could affect cultivation processes at Supreme's brands, though my fingers are crossed that Canopy's leadership recognizes they ought to avoid messing with a good thing.
According to Canopy CEO David Klein, who was interviewed about the deal in the Financial Post, the acquisition will allow the company "to create the really strong, home-market anchor point that we want for Canopy, which allows us to invest in our consumer more than anybody else and create products that excite our consumers."
But the question remains: will 7ACRES' loyal consumers continue to buy the brand now that it's been scooped up by one of the biggest fish in the pond?
Rather than clean up its mess here in Canada, Canopy is gearing up to join the one south of the border: while Klein noted Canopy still has $2.5 billion in cash on its balance sheet, he said most will go to investments focused in the U.S. and German markets.