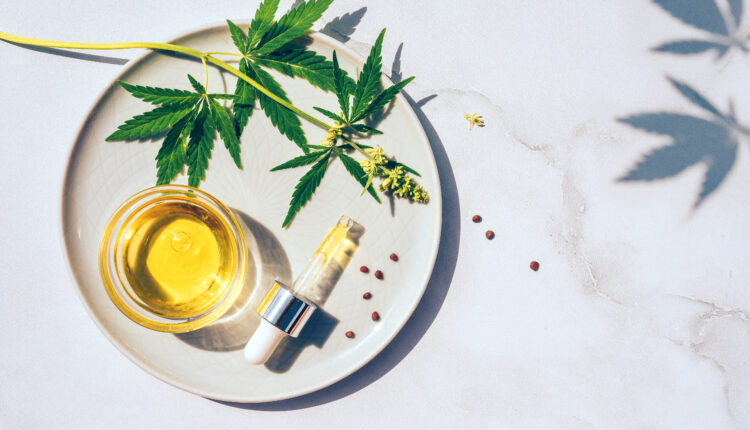 Materia Acquisition Agreement Causes Kanabo Group Stock Prices to Surge
Kanabo Group, PLC has been in something of a tailspin since its initial public offering in February of 2021. But recently, the company has seen nearly 20% growth, prompting some market analysts to take another look at the company.
What could this recent rebound mean for Kanabo, as well as for cannabis stocks in general?
About Kanabo
Kanabo Group is a U.K.-based medicinal cannabis company. They specialize in cannabidiol-based products (primarily oils) that can be used with their inhalation device, the VapePod.
In August of 2021, the company saw their stock rise after the first shipment of cartridges reached the U.K. The board of directors has also been on the search for new partnerships that could be used to expand their distribution network throughout Europe.
Recent Shifts
What's driving the most recent surge? There are a few moving pieces to this, and it's important to know how they work together.
Kanabo recently announced their plans to acquire the company Materia. Materia has entered into a distribution agreement with Eurox Pharma GmbH, a medical marijuana manufacturer with a distribution network that includes pharmacies throughout Germany.
This partnership would allow Kanabo to acquire Materia's subsidiary, Materia Deutschland GmbH, which would expand Kanabo's reach throughout Germany.
According to Materia, "This is a strategic step forward in our preparation for the market's increasing adoption of medical cannabis in the form of extracts."
It's expected that this coming acquisition will prove beneficial to Kanabo, given their historic production of cannabidiol-based extracts.
While this partnership would presently limit them to Materia's German-based network of pharmacies, Materia also has subsidiaries in Malta and the U.K. It would not be inconceivable that this acquisition would also allow Kanabo to gain traction in these regions in the future, depending on the success of this initial acquisition.
Plans are already made for Kanabo to commercialize its research through Materia's Malta's facility.
Kanabo's VapePod device may soon offer formulas that target specific medical issues to include insomnia, PTSD, anxiety, and certain forms of chronic pain.
Is Kanabo a Good Stock to Buy?
Despite this initial excitement, the deal with Materia has yet to be finalized, which means that much of the Kanabo's recent success has been speculative. Still, many are hoping that this recent surge could be the start of a larger uptick for the company, which would join other growing cannabis stocks.
Investors should watch this situation closely, as the coming agreement is still in development. Granted, a term sheet has been created and signed, but that doesn't mean the deal has been made complete.
Given these moving pieces, investors should greet this news cautiously, as stock prices of any company tend to fluctuate around acquisitions and mergers.