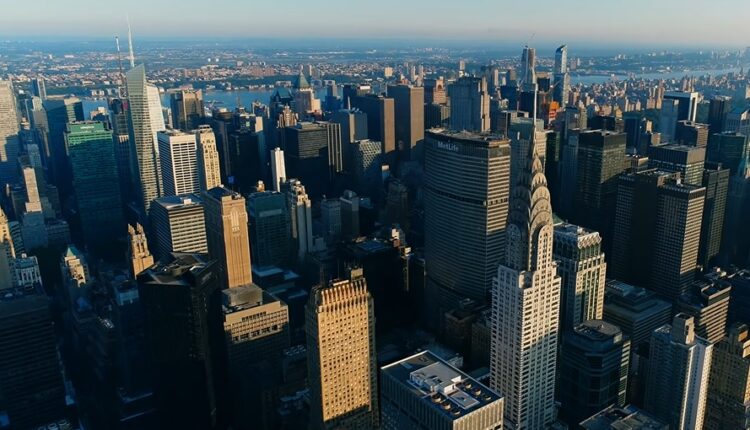 New York City Beefing Up Law Enforcement To Reign-In Illegal Cannabis Outposts
Since New York legalized recreational marijuana in March 2021, several tobacco shops in the Big Apple began selling illegal cannabis products.
However, these smoke shops have been exposed to continual robberies, which increased more than fourfold between the first and second years of cannabis legalization, said NYPD Chief of Patrol John Chell at a recent NY City Council hearing. "We estimated from the 593 robberies that about $1.5 million in cash," he added as reported TheCity.
In addition, New York City Mayor Eric Adams, who vowed not to take a "heavy-handed" approach to illicit marijuana dealers in the city, recently declared that he will no longer allow these stores to remain open.
In December, Adams launched an interagency task force to address the increase in illegal smoke shops. The task force includes the Sheriff's Office, NYPD, the Department of Consumer and Worker Protection and the Office of Cannabis Management.
New York Council Committee Looking Into The Issue
During the hearing, New York Council's Committee on Consumer and Worker Protection agreed to propose legislation that would further empower law enforcement to crack down on unlicensed recreational illegal cannabis shops in NYC, reported Syracuse.com.
"The task force is continuing, our operations are increasing, we are doubling – if not tripling – the enforcement that we have," NYC Sheriff Anthony Miranda said. "The current survey we have conducted reaches 1,400 locations that are involved in the illegal business of smoking or vaping or cannabis. Most of them would see the city police soon."
State Senator Jeremy Cooney recently said he wanted to address the possible downside of cannabis reform. He pointed out that the state's illegal market, which is thriving, should be viewed as both a public safety and public health issue.
In related news, Gov. Kathy Hochul recently announced the opening of the first conditional adult-use cannabis dispensary owned by an entrepreneur who was previously criminalized by cannabis prohibition. The shop will launch on Jan. 24 in Manhattan's Greenwich Village.
__________
This article was originally published on Benzinga and appears here with permission.