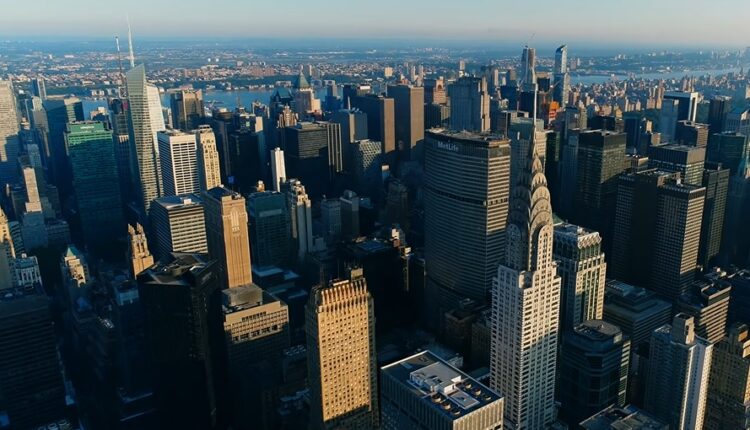 New York Mayor Adams Seeks State Help To Corral City's Illegal Dispensary Problem
Mayor Eric Adams is on the warpath against the Big Apples' hundreds of illegal dispensary outposts and he's pressing state officials for help to shut them down.
"We have to zero in on this cannabis stuff," Adams told reporters Tuesday at NYC's City Hall. "This cannabis stuff is a real problem! And we must make sure that we can't have people [make] a mockery of our system!"
The mayor bemoaned the fact that under NY's legalization scheme, which is far behind schedule, those caught selling weed are given, at most, a small fine and a slap on the wrist.
"We go in, we do enforcement, and I think we can only do $250 fines," Adams said, per the NY Post. "I thought it was less than that. But that's the cost of doing business [to sellers]. And our police officers can't take the necessary action."
Adams made reference to an illegal dispensary that was selling cannabis less than 90 yards from City Hall, which was only shut down after twice being busted.
"We're going to put a package [of bills] together just to deal with cannabis so this does not get out of hand. We are about up to about … 1,500 illegal cannabis shops," said Adams.  
The mayor wants help from Albany to make it easier for city authorities to immediately close illicit smoke shops and increase fines.
Why Is This Happening? Where Are New York's Finest?
Actually, the NYP has limited authority over illicit weed and smoke shop sales, unless they are right on the spot when it happens. Now that stopping and frisking mostly people of color for weed possession is a thing of the past, New York cops have voiced concern about their ability to implement certain aspects of the marijuana law.
In a statement to the New York Post in November, the NYPD said the cannabis legalization law, as currently written, "does not provide an enforcement mechanism when an unlicensed establishment displays cannabis for sale. The law only provides an enforcement mechanism if an actual sale is observed."
Despite the recent opening of three illegal dispensary outposts in Manhattan – Housing Works on Dec. 29, Smacked on Jan. 24 and the Union Square Travel Agency last Monday – the 1500 illicit shops in NYC are doing big business as legal dispensaries roll out far too slowly to keep pace with the city's consumers.
__________
This article was originally published on Benzinga and appears here with permission.