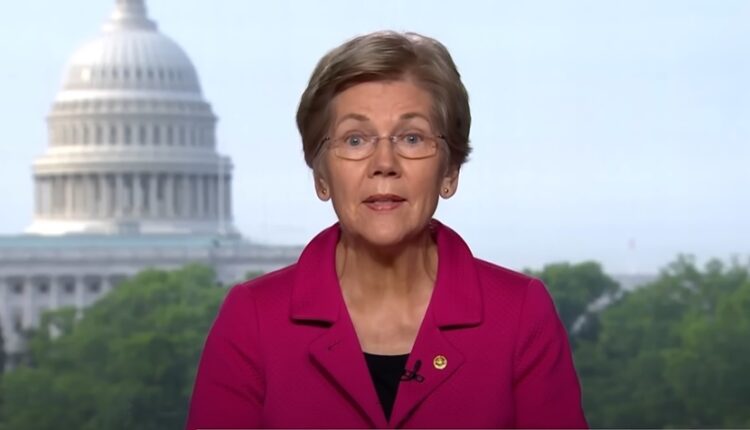 Senate Holds 1st SAFE Banking Bill Hearing While Sen. Warren Pushes For Cannabis Descheduling
The U.S. Senate Banking Committee held a hearing on Thursday to discuss the Secure and Fair Enforcement (SAFE) Banking Act, which would give the cannabis industry access to traditional banking services. The bill, reintroduced by Sens. Jeff Merkley, D-Ore., and Steve Daines, R-Mont., has bipartisan support and aims to address the challenges faced by small businesses and workers in the cannabis industry due to the lack of access to banking services.
Witnesses at the hearing included lawmakers from all sides of the aisle and representatives from organizations such as the Cannabis Regulators of Color Coalition and the Drug Policy Alliance.
The Committee hearing's purpose was to solicit addition information on the SAFE Banking Act, which aims to provide legal protection for banks that serve cannabis-related businesses in states where it is legal. In lieu of federal banking legislation, banks have been hesitant to work with cannabis companies due to the drug's federal status as a Schedule I substance. This has left many cannabis businesses unable to access basic financial services such as checking accounts and loans.
Currently, under federal law, banks and credit unions face penalties if they provide services to legal cannabis businesses, as cannabis remains classified as a Schedule I substance by the federal Drug Enforcement Administration, on par with the likes of heroin and LSD. The Schedule I status also explicitly implied that cannabis has no medicinal value, despite the fact medical marijuana is used by millions of patients daily for a variety of ailments.
Without access to traditional banks, legal marijuana businesses cannot access loans and capital or even use basic bank accounts. As a result, businesses are forced to operate in a cash-only model, which can result in robbery, money laundering, and organized crime. Many business owners rely on funds from friends and family rather than small business and bank loans due to the fear of being denied.
Senator Tim Scott, R-S.C., echoed the need to ensure that all legal industries have access to financial institutions and services, but emphasized the importance of eliminating any potential loopholes in money-laundering laws that could make it harder for law enforcement to catch drug and weapons traffickers.
The SAFE Banking Act was reintroduced last month, after it was excluded from a $1.7 trillion government funding bill last year, which was the seventh time the legislation had failed to pass in the Senate after passing in the House of Representatives. The bill has been tweaked since last session and now includes provisions to extend safe harbor to organizations that assist underserved communities.
The American Bankers Association, which represents banks of all sizes across the US, has sent a letter thanking the committee for taking up the matter and urging senators to move the legislation forward as soon as possible.
Senator Warren Expresses Clear Support For Cannabis Descheduling
Regarding Committee member remarks, Massachusetts Senator Elizabeth Warren provided a noteworthy soundbite by explicitly expressing support not only for SAFE Banking, but outright cannabis descheduling. Long regarded as a champion of progressive causes related to income inequality, she expressed that she is actively working with HHS and government agencies in taking cannabis complete off the DEA Schedule list.
Now, I've pushed the administration to use it's administrative authority to deschedule marijuana… the White House has directed HHS and DOJ to review how marijuana is scheduled—that will affect research going forward and what we come to understand about it. But we need to see those agencies act.

https://www.youtube.com/live/H-asDFcGvJM?feature=share (143:20)
In October 2022, president Biden asked the attorney general and the Department of Health and Human Services to review marijuana's classification under federal law as a Schedule I drug. That review is currently ongoing, with a recommendation from the Department expected to be delivered at the conclusion of its review.
No timeline for the impending decision has been given.
Senate Banking Committee Also Hears From Industry Detractors
The hearing also included notable industry detractors who argued against ratification of any SAFE Banking Bill.
Chief among them was the president of Smart Approaches to Marijuana (SAM), Kevin Sabet. According to their website, the organization's primary focus is educating the public about the harms of marijuana legalization—a policy which has consistently placed corporate profits and addiction ahead of public health. The organization has consistently lobbying against cannabis reform since its inception.
In his opening remarks, Mr. Sabet voiced that he was "a little surprised" that the Senate Banking Committee was addressing this particular issue (SAFE Banking) given the "widespread problems in the banking industry."
Mr. Sabet also noted dismay that the hearing was coming in the middle of the U.S. Department of Health and Human Services' National Prevention Week, "at a time when suicide rates for young people are off the charts, mental health challenges are worse than ever before, and frankly insurance companies are getting away with murder" for under-allocating dollars to mental health issues.