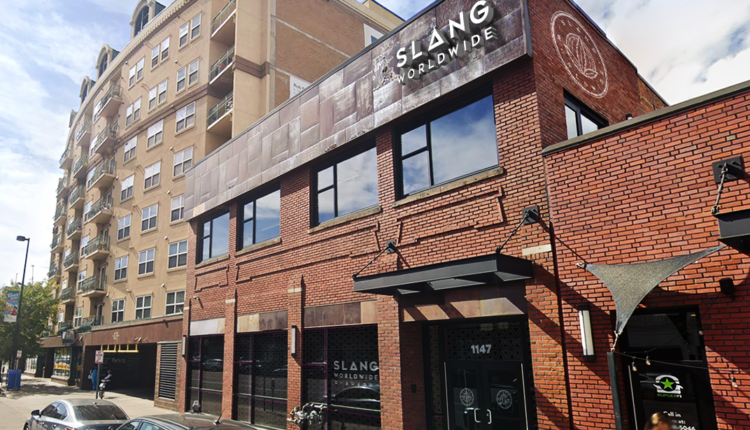 SLANG Worldwide: Multiple Operating Streams Is The Only Way To Grow
#MSOGang is the hashtag of the year in North American cannabis markets – breaking into multiple, barely translatable jurisdictions has been the ultimate sign of maturity and expertise in the American cannabis retail industry.
Some companies choose to build their empires from the ground up, penetrating new markets with laser precision. Others prefer to leverage local expertise through mergers and acquisitions that can lead to incredible growth in only short windows of time.
Cannabis as a commodity good
By monopoly or merger, the market is landing in the lap of a few key players, nonetheless with dozens of others in the wings looking for a foothold. While the industry appears to be coalescing, a newer trend is bubbling to the surface.
Cannabis 'the industry' is a movement, a loose amalgam of moving parts that only the best players can vertically integrate. Cannabis is in a unique position to be unique – but it may just as well become yet another consumer good, only temporarily lacking a robust national supply chain.
Many farmers don't brand and distribute their produce or wares – their expertise lies in working the earth to create the best materials possible. These are sold and handed off to other industry professionals in the supply chain that move these products, a step at a time, closer to their ultimate destination of the end user.
The Multi-State Cannabis Supply Chain
Some have predicted the inevitable future of cogs in a machine and links in a chain. What was once a 'cannabis industry' will fragment into agriculture, materials processing, consumer packaged goods, and the domain of retail giants. The 'best cannabis company' will always be sidelined by the likes of Amazon and generalized providers.
SLANG Worldwide Inc. (CNSX: SLNG) (OTCMKTS: SLGWF) has positioned itself as a consumer packaged goods ('CPG') company that connects products with consumers and market demand across 12 states. Above even the products themselves, the value of CPG giants lies in the stability and control of supply chains.
Their brands have recently penetrated Washington via a partnership with Snowcrest, bringing one of America's best-selling vape brands, O.pen, to yet another state. This agreement is hot on the heels of a merger with High Fidelity, Inc., Vermont's largest medical cannabis company – bolstering a coast-to-coast network of consumer goods delivery.
"The acquisition of High Fidelity brings 70% of the registered patients using cannabis in Vermont to SLANG Worldwide's hands," says Chris Driessen, CEO of SLANG.
Strong Foundations in Colorado and Oregon
Colorado's and Oregon's estimated combined cannabis market size is over US$3.3B – fostering supply chains in these 'grandfather' cannabis states is integral to consistent success. June saw the final completion of a long-announced acquisition of Allied Concessions Group, Inc. (ACG), the keystone of SLANG's manufacturing operations in Colorado.
"[ACG] is where the absolute lion's share of our products are produced in our biggest market which is Colorado. So, all O.pen, Firefly, Bakked, and Pressies are produced out of the two facilities that comprise ACG. So getting that [acquisition] finally done…is just locking up an integral part of what we do here in Colorado," explains Driessen in a recent TDR Interview.
Where Driessen hopes to set SLANG apart is to give more than just "a pretty box and a few marketing assets and…say good luck; send me my cheque when you need to order more packaging." They provide a comprehensive approach, establishing relationships, educating purchasing managers, and helping them order from provincial distributors. "We're going to continue to invest in that growth," Driessen says.
Learning lessons in one state and applying them in another is the ultimate goal tightrope walked by multi-state operators. Expanding in a jurisdiction has the potential to both make or break a player in the domain – SLANG exemplifies the ability to make big moves with the full support of a sustainable plan in place.