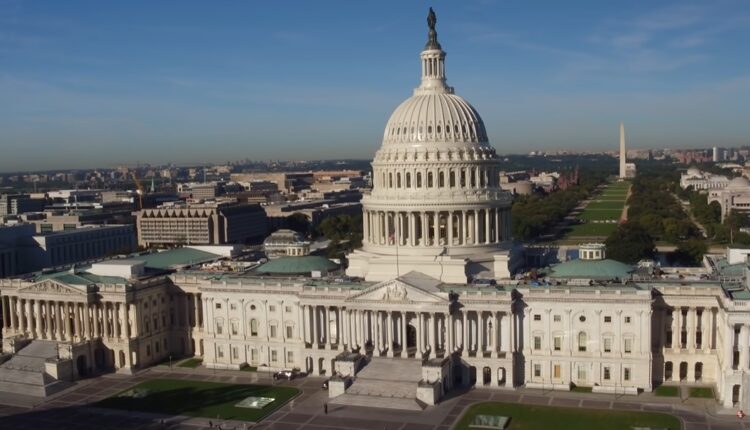 TDR's Top 7 Cannabis Developments For The Week Of October 16
Welcome to TDR's review of the Top 7 Cannabis Developments for the week of October 16. Aside from presenting a synopsis of news events, interviews and closing market prices for publicly-listed companies.
7. California Governor Signs Last Remaining Marijuana Bills Of The Legislative Session
California Gov. Gavin Newsom (D) has signed the three remaining cannabis-related bills sent to his desk by lawmakers this session, approving measures related to business licensing changes, distribution of fines collected from illicit cannabis operations and membership of a state marijuana task force.
The actions wrap up Newsom's work on more than a dozen cannabis and drug policy bills passed by the legislature this year, most of which the governor signed into law.
6. Cresco Labs Unlocks $32 Million in Non-Dilutive Capital
Cresco Labs announced the closing of the sale of its sole licensed Arizona operation to an affiliate of Mint Cannabis for an aggregate purchase price of $6.5 million in cash. In addition, the company has closed on a conventional mortgage on its Ellenville, NY properties for a principal amount of up to $25.3 million with an interest rate of 8.43%.
Terms of the Encanto sale: The Company signed a definitive agreement with an affiliate of Mint Cannabis on September 13, 2023, and closed the transaction following approval by the Arizona Department of Health Services on October 17, 2023, yielding net cash proceeds of $6.5 million. SSC Advisors acted as financial advisor to Cresco Labs.
Terms of the New York mortgage: On September 26, 2023, the Company closed on a commercial mortgage secured by three company-owned properties located in Ellenville, NY with a principal amount of up to $25.3 million. Approximately $20 million was funded at close, with the remaining principal held to fund future capital expenditures. The 10-year mortgage carries an interest rate calculated based on the FHLBank Boston 5-year rate plus 375 basis points, resulting in an initial rate at close of 8.43%.
5. Texas Activists Submit Signatures To Put Marijuana Decriminalization On Lubbock Ballot
Texas activists have turned in what they say are more than enough signatures to put a local marijuana decriminalization initiative on the ballot in the city of Lubbock if lawmakers there do not enact the reform legislatively.
The committee behind the initiative first filed paperwork for the Freedom Act Lubbock ordinance with the city secretary in August, and on Tuesday they submitted 10,540 signatures. Only about 4,800 of those need to be valid to formally move the cannabis decriminalization process ahead in Lubbock.
__________
Chart Of The Week—(Yes, Cannabis Remains A Schedule 1 Drug) 🤦🤦‍♂️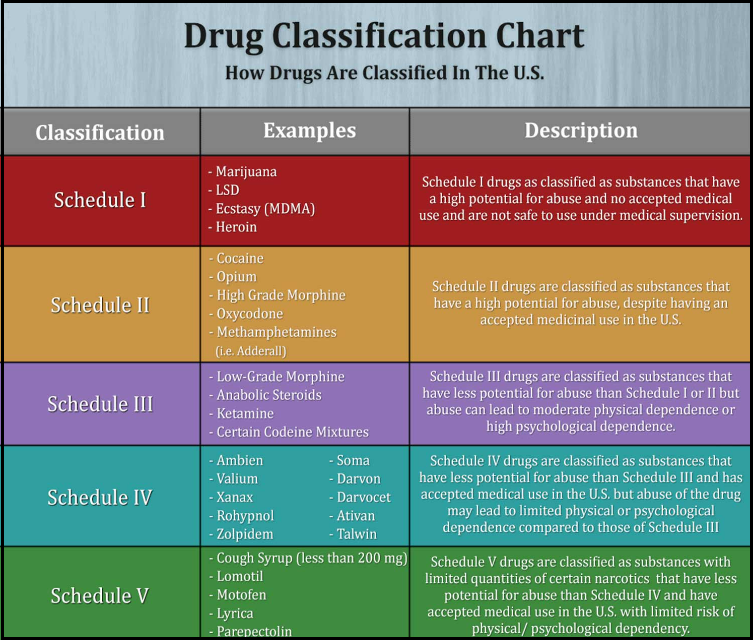 •
Interview Of The Week: TDR Speaks With Verano Holdings Executives Following This Week's Migration To Cboe Canada
•
New York Community Boards Tasked With Reviewing Cannabis License Applications Overwhelmed
•
Widely Held MSOs & LP Weekly Performance
| | | | | |
| --- | --- | --- | --- | --- |
| Company | Symbol | Previous Week Close | End Of Week Close | % Change On Week |
| AdvisorShares Pure Cannabis ETF | MSOS | 7.04 | 6.68 | -5.11 |
| Aurora Cannabis | ACB | 0.5039 | 0.4462 | -11.45 |
| Ayr Wellness | AYRWF | 1.70 | 1.77 | 4.11 |
| Canopy Growth | CGC | 0.70 | 0.5124 | -26.80 |
| Cresco Labs | CRLBF | 1.67 | 1.54 | -7.78 |
| Curaleaf Holdings | CURLF | 4.06 | 3.68 | -9.35 |
| Green Thumb Industries | GTBIF | 9.75 | 9.36 | -4.00 |
| High Tide Inc. | HITI | 1.54 | 1.51 | -1.94 |
| Marimed Inc. | MRMD | 0.382 | 0.398 | 4.18 |
| TerrAscend Corp. | TSNDF | 1.90 | 1.79 | -5.78 |
| Tilray Brands | TLRY | 2.01 | 1.84 | -8.45 |
| Trulieve Cannabis | TCNNF | 5.04 | 5.00 | -0.79 |
| Verano Holdings | VRNOF | 4.31 | 4.42 | 2.55 |
__________
4. Poll Finds 57% Support For Marijuana Legalization Among Ohio Likely Voters, Including Majority Of Republicans
Fifty-seven percent of Ohio likely voters said in a new survey that they plan to vote yes on Issue 2, an initiative on the ballot next month that would legalize marijuana for adults 21 and older. That includes a slim majority of Republicans even as GOP elected officials in the state continue to oppose the reform.
According to the poll, conducted by Baldwin Wallace University Community Research Institute (CRI) and published Tuesday, the reform had majority support among Democrats (66.4 percent), independents (58.6 percent) and Republicans (50.4 percent), as well as across urban (64.6 percent), suburban (57.3 percent) and rural (53.1 percent) voters. Both women (55.4 percent) and men (59.3 percent) said they support the policy change.
In the news…
4Front Ventures has entered into a $10 million senior secured credit facility agreement with ALT Debt II, LP, an affiliate of Altmore Capital.
Alabama: A Montgomery judge agreed to amend a temporary restraining order on the Alabama Medical Cannabis Commission, potentially opening the door to limited licensing in the near future.
Alaska Airlines technician in Washington State who was fired over a positive marijuana test had his termination reversed earlier this month after formally challenging the decision, insisting he did not knowingly use cannabis and was unaware of how THC would have gotten into his system.
Anson Advisors slapped with cease-and-desist proceedings by the SEC…
Body and Mind Inc. announced that the company's wholly owned subsidiary, DEP Nevada, Inc. ("DEP") has closed the previously announced transaction to sell all of its interests in the Body and Mind Ohio dispensary for total consideration of US$8.225 million in cash.
Canada celebrates five year anniversary of becoming the first major industrialized nation to establish a legal and regulated framework for the non-medical use of cannabis.
Florida Supreme Court case filed tests whether the Department of Corrections properly fired a corrections officer because of his use of medical marijuana while off work.
High Tide: New analyst coverage.
Innocan Pharma has closed the second and final tranche of its previously announced private placement offering of units of the company, pursuant to which the Company issued 4,005,408 Units at a price of $0.30 per Unit for aggregate gross proceeds of $1,201,622.40.
Jimmy Kimmel proclaims October 20 as new marijuana holiday called 'DoggFather's Day…
Legal adult-use states see moderate economic gains after the policy change is implement but also experience an increase in social costs including substance use disorders, chronic homelessness and arrests.
Michigan governor has signed bipartisan legislation that will allow state-licensed marijuana businesses to conduct trade with tribal cannabis entities.
Missouri: Prices rose in many parts of the state on October 1 as new local taxes took effect. Lawsuits filed in Buchanan and St. Louis counties argue that some of those taxes are illegal.
Missouri's monthly cannabis sales reached 6-month lows. According to the most recent state sales data, total cannabis sales last month totaled $117.8 million, marking a $1.2 million decrease from August's sales.
MTL Cannabis Corp. announced the appointment of Jason Nalewany as Chief Financial Officer of the company.
New Hampshire commission charged with drafting legislation to legalize marijuana through a series of state-owned stores heard from a representative of the state attorney general's office on Thursday who spoke to some of the unique legal considerations that could arise from the state-run sales model.
New York's two dozen legal weed shops managed to pull in $83 million year-to-date, according to the state's cannabis regulator.
North Carolina: A Native American tribe this week plans to issue the state's first medical marijuana cards.
Organigram Holdings provided a corporate update.
Premium Cultivars shares the results of their long-anticipated survey exploring the connections between cannabis consumption and sexual satisfaction. This comprehensive survey showed cannabis consumers overwhelmingly agree that cannabis helps to provide more enjoyable sexual experiences.
Rhode Island officials have quietly published updated marijuana sales numbers stretching back to the launch of the state's adult-use market in December 2022, fixing discrepancies in the figures that sometimes amounted to tens of thousands of dollars.
RX Green Technologies has appointed cannabis veteran executive Gary Santo as its new CEO, replacing Wes Matelich, who will remain on the board as an advisor.
SAFER Banking: poll finds decline in support for marijuana banking bill, but 55% still want to see Congress pass it…
SNDL Inc. announced additional optimizations of its facility footprint to enhance the competitiveness and profitability of its Cannabis Operations segment.
TerrAscend Corp. announced that its executive management team will participate in the Jefferies Cannabis Summit being held on October 25, 2023 in New York City.
Tilray Brands celebrating five years of remarkable growth and industry leadership in the Canadian cannabis market since legalization.
Tilray Medical, a division of Tilray Brands, Inc. announced their contribution to an independent clinical trial to research the efficacy of medical cannabis as a treatment for glioblastoma, a severe form of brain cancer.
TransCanna Holdings: Joshua Baker has resigned as a member of the Board of Directors.
Trulieve Cannabis announced the opening of a new medical dispensary located at 6586 N U.S. Highway 41 in Apollo Beach, Florida.
Trulieve Cannabis will hold a conference call on Thursday, November 9, 2023 at 8:30 AM Eastern Time following the release of its third quarter 2023 financial results.
Verano Holdings has begun a new chapter in its history as a public company. The multi-state operator with 134 dispensaries in 13 U.S. states has graduated to Cboe Canada, a Tier-1 stock exchange which provides an augmented listing experience for issuers.
Vext Science has signed a definitive agreement to sell its cultivation facility located in Prescott Valley, Arizona to affiliates of Elevate Cannabis Co. for $6.5 million in cash.
Vext Science has reached agreement on an asset purchase agreement, together with other definitive agreements, with Big Perm's Dispensary Ohio, LLC and the members thereof, to acquire two cannabis dispensaries located in Ohio owned by Big Perm, as well as all licenses and assets related to the business of the Dispensaries , for aggregate consideration of approximately $9.4 million.
YourWay Cannabis Brands announced that in mutual agreement with Jacob Cohen, Mr. Cohen will resign from his position as President of Arizona operations of YourWay, effective immediately. Mr. Cohen will continue to serve as a member of the Company's board of directors.
3. Virginia Election Next Month Could Set Stage For Legal Marijuana Sales—Or A Rollback Of Reform—Depending On Which Party Wins
With every single one of Virginia's 140 legislative seats up for election next month, the vote could recast conversations around a number of hot-button issues—including marijuana. When the dust settles, lawmakers and advocates say, who controls the House of Delegates and Senate will dictate the future of cannabis policy in the commonwealth—at least for the next few years.
The fate of cannabis policy in Virginia will absolutely be determined by the outcome of this November's election. Marijuana is on the ballot in 2023.

JM Pedini, executive director of Virginia NORML
While Virginia legalized use, possession and limited personal cultivation of marijuana by adults in 2021, commercial sales are still illegal and unregulated. The Republican majority in the House has stood in the way of legislation to allow retail sales, most recently voting down a bill passed in February by the Democratic-controlled Senate from Sen. Adam Ebbin (D).
2. German Lawmakers Hold First Debate On Marijuana Legalization Bill
German lawmakers have officially begun consideration of a bill that would legalize marijuana nationwide. The country's parliament, called the Bundestag, held the first debate on the legislation on Wednesday after delaying the meeting last week due to the conflict in Israel and Palestine.
The legalization measure, spearheaded by Health Minister Karl Lauterbach, would allow adults to legally possess cannabis and cultivate a maximum of three plants for personal use. It would also create social clubs that could distribute marijuana to members. Officials have said a forthcoming second phase of legalization will eventually launch a pilot program for regulated commercial sales of cannabis.
1. House Speaker Chaos Continues As Hardline Republican Holdouts Block Jim Jordan's Bid For The Gavel
Rep. Jim Jordan, R-Ohio, is no longer the speaker nominee. A secret ballot taken in the House caucus this afternoon had 112 ballots cast against him and 86 in favor, sources told NBC News.
After Jordan's exit, several potential candidates emerged. Those who are considering running are Reps. Mike Johnson, of Louisiana; Tom Emmer, of Minnesota; Pete Sessions, Jodey Arrington and Roger Williams, all of Texas. Reps. Austin Scott, of Georgia, and Byron Donalds, of Florida, also announced bids.
The impasse has stymied emergency funding for Israel and Ukraine. President Joe Biden's administration plans to submit a request for funding, including defense aid to Ukraine.