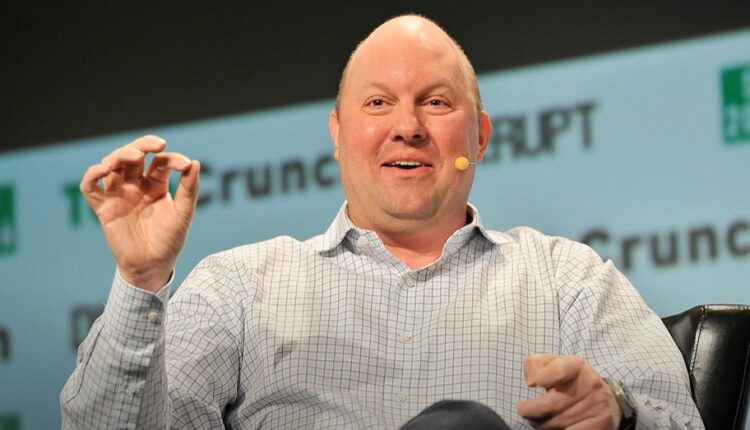 Andreessen Horowitz Crypto Fund Down 40% Amid Market Carnage
Venture capital firm Andreessen Horowitz's flagship cryptocurrency fund lost around 40% of its value amid the market slump this year.
Still, firm partner Chris Dixon foresees a mass adoption of blockchain technology and a "very long-term horizon" on digital assets.
While he is not sure when mass-scale adoption will occur, crypto is about the political and governing structure of the internet, he told The Wall Street Journal.
According to PitchBook Data, Andreessen was the second-largest cryptocurrency investor in terms of investment volume after Coinbase Ventures last year, supporting 56 U.S.-based cryptocurrency deals.
The market decline presents the fund with an opportunity to continue supporting crypto entrepreneurs, as it did during earlier bear markets, Dixon says.
"What I look at is not prices. I look at the entrepreneur and developer activity. "That's the core metric," he said.
While the firm hasn't done anything much this crypto winter, recent developments in a16z's cryptocurrency holdings include the much-anticipated Aptos Layer 1's rocky debut and Adam Neumann's Flowcarbon's delayed token launch.
Even though it has been a rough ride for a16z, the company has placed a few bets, including taking part in a $165 million Series B investment round for the decentralized cryptocurrency exchange Uniswap, which, according to Defi Llama, has $4 billion worth of assets on its platform.
Since the summer, the overall market capitalization for cryptocurrencies has been circling close to $1 trillion.
According to CoinGecko, it has decreased by two-thirds from its peak of $3 trillion in the October 2021 bull run.
Shares of publicly traded companies have fallen, including software provider MicroStrategy MSTR+1.50% and cryptocurrency exchange Coinbase COIN-1.65%.
Another setback for a16z is it lost $2.9 billion on its investment in COIN.
Electric vehicles maker Tesla TSLA+1.00% said last week that it has sold off a sizable amount of its Bitcoin BTC/USD+3.05% holdings to offset losses on its portfolio of digital assets.
Markets also fell just last month when the Federal Reserve announced a further 75 basis point increase in interest rates to combat skyrocketing inflation.
Anatoly Yakovenko, the CEO of Solana SOL/USD+1.49% another company in a16z's portfolio, has stated that the bear markets may last for another 12 to 18 months. 
__________
This article was originally published on Benzinga and appears here with permission.