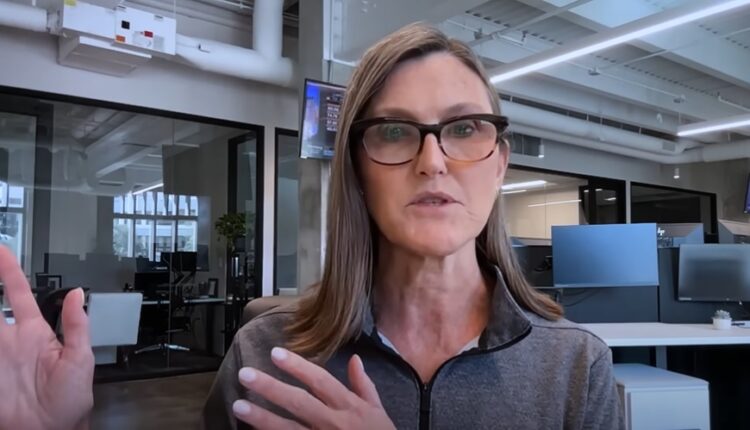 Ark Invest: BlackRock's Bitcoin ETF May Be A Watershed Moment For Institutional Adoption
In a new analyst note, Cathie Wood's investment firm, Ark Invest, commented on BlackRock's recent request for a Bitcoin exchange-traded fund (ETF), stating that it could mark a significant milestone in the institutional adoption of Bitcoin.
Institutional investment refers to the investment activities carried out by large-scale organizations that manage significant amounts of funds on behalf of their clients or members. These institutions typically include pension funds, insurance companies, mutual funds, hedge funds, endowments, and sovereign wealth funds. Institutional investors differ from individual investors in terms of the scale of their investments, the resources at their disposal, and the regulatory frameworks they operate within.
The note highlighted that BlackRock's decision to apply for a Bitcoin ETF signifies positive sentiment among major institutional players regarding the long-term prospects of the digital asset. It emphasized that BlackRock's request was not hasty, as the company had closely monitored the sector and collaborated with Nasdaq to incorporate measures that would mitigate market manipulation risks associated with Bitcoin.
Ark Invest's analyst, Yassine Elmandjra, anticipated that BlackRock's approach would serve as a guide for other market participants interested in launching their own Bitcoin ETFs. They suggested that these entities would likely modify their applications to include similar precautions and measures to those outlined in BlackRock's proposal.
BlackRock's request has also caused a notable ripple effect on other entities seeking to launch Bitcoin ETFs. Following the move, WisdomTree and Invesco filed their own applications just days later. As well, Valkyrie Funds, a venture capital fund based in Delaware, also submitted a filing to issue its own Bitcoin trust.
Although the U.S. Securities and Exchange Commission (SEC) has previously rejected applications for Bitcoin ETFs, the caliber of BlackRock and its prominent position in the asset management industry may lead to a different outcome. However, the final decision rests with the regulator, and it remains to be seen whether BlackRock's proposal will be approved, require modifications, or face rejection.
Overall, the market response to these ETF applications has been positive, with Bitcoin's price experiencing an upswing. Last week, the leading cryptocurrency surpassed the $30,000 mark, indicating the potential impact of these developments on the market.