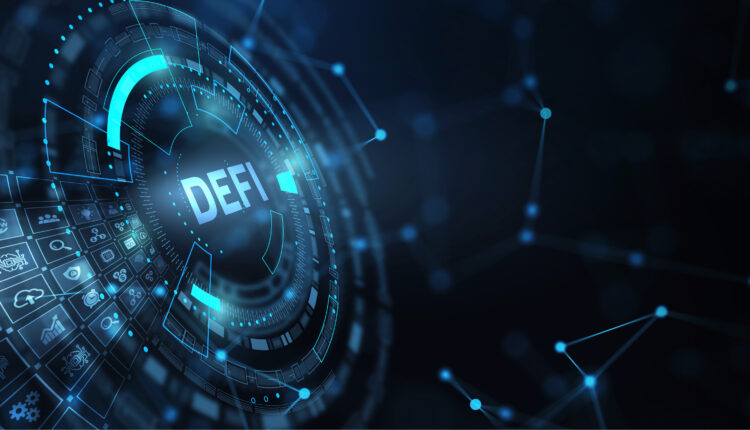 ARK's Cathie Wood Declares DeFi Destabilizes Traditional Finance
Cathie Wood of ARK Invest fame is in the news once again, this time for shining the spotlight on how decentralized finance or DeFi for short, poses a significant threat to conventional finance.  If the famous investing guru is correct, DeFi will upend the status quo of finance that has existed for centuries.  Wood made the comments at the Miami Herbert Business School earlier last week.
Why Wood's Words Matter
Wood is revered as one of the country's top investors and financial experts.  Wood is the CEO of the popular Ark Invest group that selects holdings for several "disruptor" ETFs.  She insists decentralized finance characterized by cryptocurrency and Web3 will bring an end to conventional financial systems rife with inefficiencies and loopholes.  
Wood went out of her way to highlight that the pending disruption caused by cryptocurrencies is a net positive for our financial system and society as a whole.  Wood and others who look forward to the disruption of the norm with new solutions characterized by irreverence for convention insist DeFi is a step in the right direction.  
DeFi provides financial instruments that don't require the use of intermediaries. Examples of such intermediaries include banks, exchanges and brokerages.  Those "middlemen" of the financial world will soon be replaced by the blockchain, smart contracts and other high-tech solutions.
Are Financial Institutions Poised For Collapse?
According to Wood, the decentralization of the financial world brought about by cryptocurrency, digital wallets, NFTs and other disruptive forces will eventually lead to the collapse of some but not all financial institutions. Wood insists this fall from grace has already commenced. She highlighted the fact that a growing percentage of lending and saving now occurs on DeFi as it provides comparably low interest rates combined with elevated savings rates that appeal to everyday people as well as institutions.
If Wood is correct, DeFi will scale quickly across the ensuing months and years, eventually reaching the point at where it significantly disrupts the norm of the financial world. Wood went out of her way to note DeFi has already been put to the test with recent market weaknesses, geopolitical uncertainty and an economic recession, only to emerge relatively unscathed.
Though Bitcoin and other cryptocurrencies have slid to start the new year, most other securities are down as well. Furthermore, we would be remiss not to note that Russians, Ukrainians and others throughout Europe recently poured money into crypto amidst the crash of the Russian rouble currency. Wood noted that DeFi customers are flocking to Bitcoin and Ethereum at a high rate amid market volatility, meaning it appears as though the masses view crypto as a metaphorical port during the economic storm similar to gold, silver and other precious metals.
Is Crypto Going To The Moon?
Wood made no secret of the fact that she has been bullish on digital currencies such as Bitcoin throughout the past year.  She has even gone as far as stating that Bitcoin will reach half a million dollars in value within the next half-decade.  If Wood's bold predictions come to life, Bitcoin will hit a million dollars by the year 2030.  
Stay tuned in the weeks and months ahead to see if crypto continues to hold steady as the world becomes more uncertain by the day. If Wood is correct, Bitcoin, Ethereum and other cryptocurrencies are worth buying on the dip and holding across posterity.