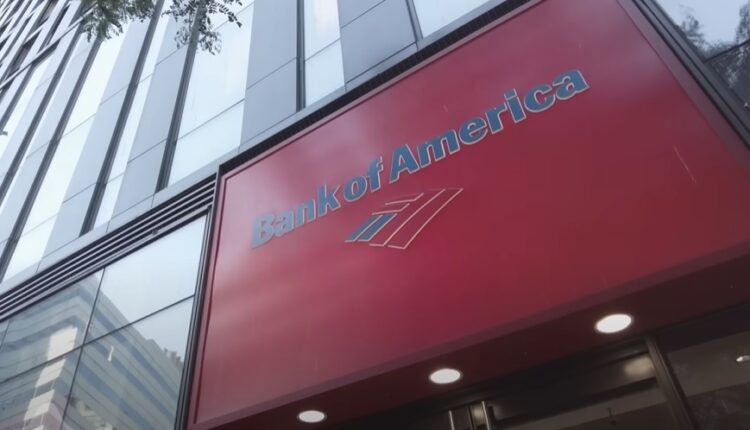 Bank Of America Believes Central Bank Digital Currencies (CBDC) Are The Future Of Money
Even as the cryptocurrency industry has suffered big losses in regulatory credibility and hacks in recent months, a major financial institution continues to believe the future of money lies in a transformational asset class—central bank digital currencies (CBDC).
Case in point: The second largest bank in the United States, Bank of America, believes that digital assets will change the way we interact with money and payments. In a research report released on Tuesday, the bank's crypto analysts described CBDCs and stablecoins as "the natural evolution of money and payments."
The bank's analysts went on to add that central bank digital currencies have "the potential to revolutionize global financial systems and may be the most significant technological breakthrough in the history of money," extolling many of the same virtues of CBDCs since this new idea of money first picked up real support a half decade ago.
The pliability and anti-money laundering benefits of CBDCs are well theorized and will depend on their design and issuance. However, these developments are not without risk. According to the note, CBDCs could still pose risks such as fueling competition with bank deposits, leading to a loss of monetary sovereignty, and inequality between countries globally. It may also hurt the financially disenfranchised which tend to use cash payments at a greater frequency than the general public.
CBDCs do not change the definition of money, but will likely change how and when value is transferred over the next 15 years… the potential to revolutionize global financial systems and may be the most significant technological advancement in the history of money.

Bank of America analyst, Alkesh Shah
Despite the benefits, Bank of America is not optimistic that every country will issue a CBDC in the next few years, though it hopes that central banks will keep up with technological advances, as otherwise they "risk irrelevance to long term." Although it does expect most central banks and governments to join forces with the private sector to drive digital asset innovation.
Overall, it's full steam ahead for most central banks worldwide in their quest to introduce a digital paradigm. Dozens are moving forward with digital asset projects irrespective of the crypto industry's notable problems with personal security and outright hacks. China has already introduced its CBDC to several cities and it is said the central government is testing features such as time to spend, where currency could theoretically expire if not used within a specific timeframe.
On November 1, 2022, Reserve Bank of India (RBI) expanded the use of eRupee by launching a pilot for wholesale CBDC, followed by the retail pilot one month later. The trial run, which is meant for interbank transfers started in four cities and banks with a closed user group of participating customers and merchants.
As well, the Canadian government recently revealed its intention begin a consultation on cryptocurrencies, stablecoins, on and central bank digital currency (CBDCs), according to its newly revealed mini-budget. The government's plans for cryptocurrencies were described in a brief portion of the announcement titled, "Addressing the Digitalization of Money."
Not Everyone Thinks CBDC Is A Good Idea
While Bank of America is supportive of CBDC rollouts, not everyone believes transforming the monetary system as we know it is a good idea. Just one day previous to the report, a former senior adviser to the Bank of England, Tony Yates, raised the caution flag on the rollout of CBDCs, saying: "The huge undertaking of digital currencies is not worth the costs and risks."
In an opinion piece published Monday, Yates weighed in on some of the virtues of the CBDC monetary system, such as financial inclusion and efficiency of payments and settlement. However, on balance, he believes that the perils—including their costs and risks—outweigh their benefits and that the system is ultimately not worth it.