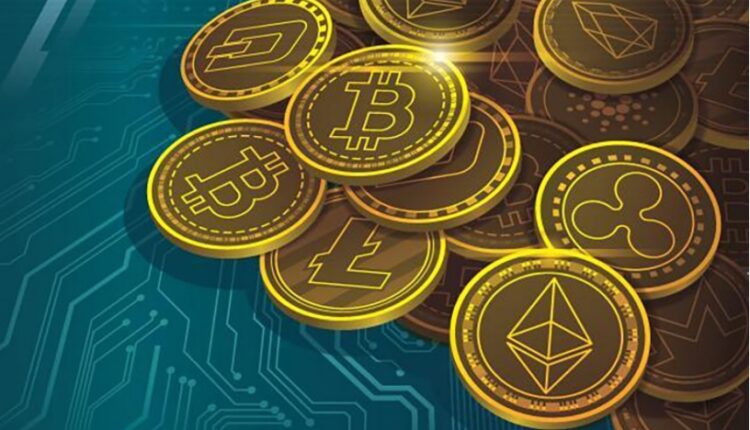 Bitcoin Breaks Out From Key Resistance; Tops 17,000
So far, so good for the patriarchal cryptocurrency to start the new year. Bitcoin (BTC) finally broke free of key $17,000 level ceiling amid a broader uptrend in the digital currency market. With the move, Bitcoin has risen just over 2% over the last 24 hours and trading around $17,250 at press time.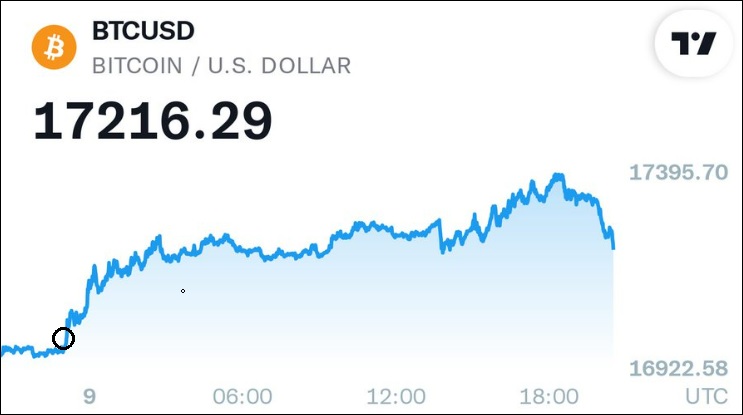 After staying in a range between $16,000-16,950 for the past three weeks, BTC rallied on Sunday, breaching new resistance, and followed-up with additional gains on the Monday session. The move higher came after the release of the U.S. labor statistics report on Friday, whose data showed lower unemployment levels than previously estimated.
The U.S. unemployment rate fell to 3.5% in December—decrease of 0.2 percentage points—while non-farm payrolls rose by 223,000 for the month, higher than expected. The data, widely watched by the Federal Reserve, appears to have fueled expectations that the central bank may ease monetary policy.
The Fed has been aggressively raising interest rates in an attempt to rein in high inflation, a move that has been putting downward pressure on both the stock and cryptocurrency markets.
Bitcoin rallied slightly on Friday after the reports broke and has risen nearly 4% over the past seven days, while equities have generally increased as risk-on sentiment returns.
Solana and Cardano Join The Party
Amid a notable increase in daily active users, Solana (SOL) traded above $16 on Monday after breaking through the $14 resistance over the weekend and reaching prices last seen in November. This is a notable increase from the price of USD $7 in December, although still far from the all-time highs of 2021.
As for Cardano (ADA), it soared to as high as $0.34 on Monday before dipping slightly. The surge which has carried price 30% higher over in the past week, also coincided with some upbeat metrics for growth in its ecosystem, including activity on decentralized applications, which grew over the weekend.
Other major cryptocurrencies are also in the green, including BNB, Dogecoin (DOGE), and Polygon (MATIC), which have rallied just over 6%, 9%, and 8%, respectively. The cryptocurrency market capitalization is 3.9% up.
The upcoming consumer price index (CPI) figures, set to be released this Thursday morning, could play a crucial role in the Fed's decision on whether to continue with its current monetary policy of raising interest rates. In turn, the decision could be decisive for the price path of Bitcoin as it competes with Treasuries and other rate-yielding assets for capital.
After seven rate hikes in 2022, Fed Chair Jerome Powell has suggested they are not yet ready to rein in policy this year. So as always, the post-rate decision language will be crucial in ascribing odds of where rates are headed, and on what time frame.