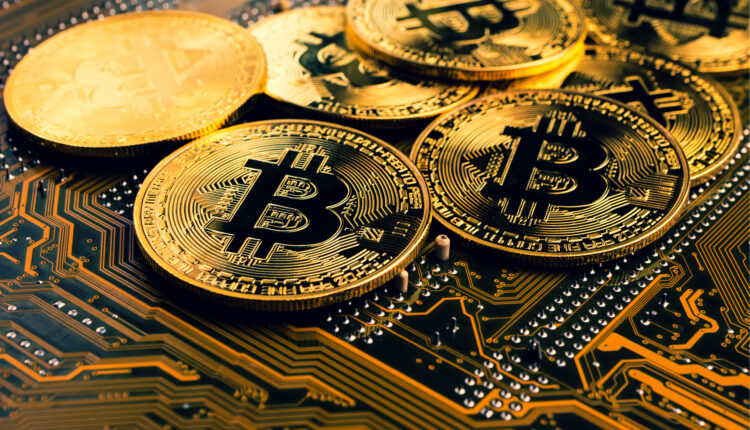 Bitcoin Stabilizes Following Chinese Crypto Ban: US Regulation To Come Next?
Those invested in the crypto-verse collectively held their breaths after China announced that it would ban crypto transactions and promised to eliminate mining operations for digital assets. The decision do to so is just one of the latest attacks on cryptocurrency from the People's Republic of China, a war that has seen ongoing efforts to stifle or restrict crypto use since 2013.
Bitcoin's price fell below $42,000 in response to the news, but the crypto markets appear to have stabilized. Bitcoin is currently trading around 1% down from its price one week ago, but the 13% drop it has seen over the last month has many crypto investors taking advantage of the dip by extending their position.
China's Battle With Bitcoin
China first targeted Bitcoin on Dec. 5th, 2013 when the government prevented all financial institutions from managing any transactions using the cryptocurrency. Prices fell 20% to $889 in response to the ban.
Bitcoin prices fell t0 $562 four months later as the PRC had threatened to fine any banks caught participating in these crypto transactions. With its current valuation, Bitcoin is now up more than 7,300%, easily proving that it has the ability to rebound from these blows dealt by the Chinese government.
Regulatory pressure has continued to mount in recent years, with the Chinese government attempting to force exchanges into compliance with the ruse of money laundering concerns. In 2018 China targeted political campaign fundraising, claiming that cryptocurrencies opened the doors for illegal fundraising.
Bitcoin has shown its resilience to these constant attacks from the Chinese government, and while the latest decision is easily delivered the heaviest blow, investors remain confident that the coin will only bounce back with more power.
Prominent voices in the crypto space argue that this Chinese fallout was likely factored into the current pricing of the coin, and much of the recent market movement is more of a response to the overall global economic struggle and pending US regulatory decisions.
The decision to eliminate mining operations is also expected to have little impact, as many extraction groups have already relocated. Hash rates had fallen when China intensified its conversations about prohibition in May, but those have since returned to normal and remained steady following last week's announcement.
One possible outcome could see DeFi and US-regulated exchanges rise in popularity and value over the next few months. Decentralized finance would be the most probable target for Chinese investors looking to remain in the world of digital currencies.
For now, it looks as if China looks to put its efforts into developing an official digital currency for the country, as it warns that the unregulated options are dangerous and lack intrinsic value, putting investors at risk.