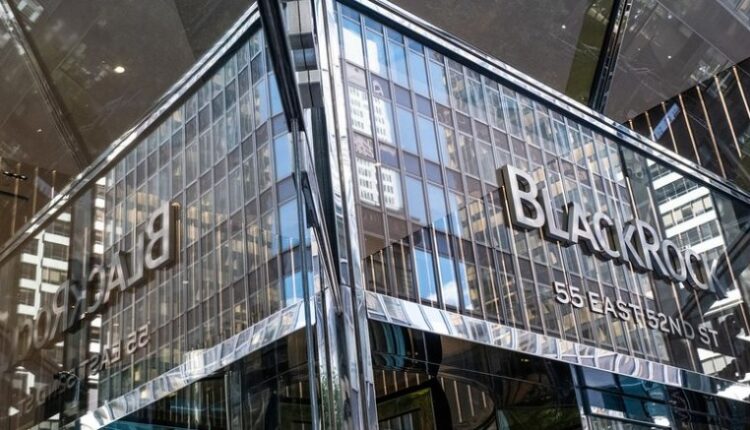 BlackRock Entering The Crypto Space Through Bitcoin ETF Filing
With asset management behemoth BlackRock Inc BLK as the largest exchange-traded fund (ETF) issuer, its foray into the Bitcoin BTC/USD market should be taken very seriously, Bloomberg Intelligence ETF analyst James Seyffart said on Friday, even as he threw in a word of caution regarding the venture's success.
Speaking with Benzinga, Seyffart said BlackRock thinks it has a surveillance-sharing agreement with a spot Bitcoin market of significant size, which might be one of the factors propelling their filing.
The exact market remains uncertain, though Seyffart mentioned, "Binance, for the most part, if you trust all of their volumes, is the only market that could really be dictated as a market of significant size."
Emphasizing the magnitude of BlackRock's entry into the market, he said, "BlackRock makes up 33% of the U.S. market. They are the biggest ETF issuer… So the fact that they are entering the space should be taken very seriously."
He cited the SEC's history of rejecting ETF applications due to concerns over market manipulation and the absence of regulated Bitcoin exchanges. 
According to Seyffart, BlackRock's Bitcoin ETF could be a game-changer, solidifying cryptocurrency as an investment asset.
"There's a lot of money in the U.S… BlackRock has a lot of money so if money does come into a BlackRock Bitcoin ETF or any spot Bitcoin ETF, that would be just like money pouring into buying Bitcoin yourself," he explained.
BlackRock filed the application for the ETF through a Form S-1 Registration statement with the SEC, even as the SEC has been taking a more stringent stance against major crypto exchanges such as Binance BNB/USD and Coinbase Global Inc. COIN.
BlackRock's proposed iShares Bitcoin Trust intends to issue shares representing fractional beneficial interests in the trust's net assets.
These shares, known as "baskets," will be issued in sets of 40,000 or integral multiples thereof, and will be tradable only in exchange for Bitcoin.
The shares of the iShares Bitcoin Trust are expected to be listed on NASDAQ.
Coinbase Global Inc Custody Trust Company has been named as the custodian for the Trust's Bitcoin holdings.
This is seen as a significant partnership and aligns with prior speculations about the two giants' collaboration.