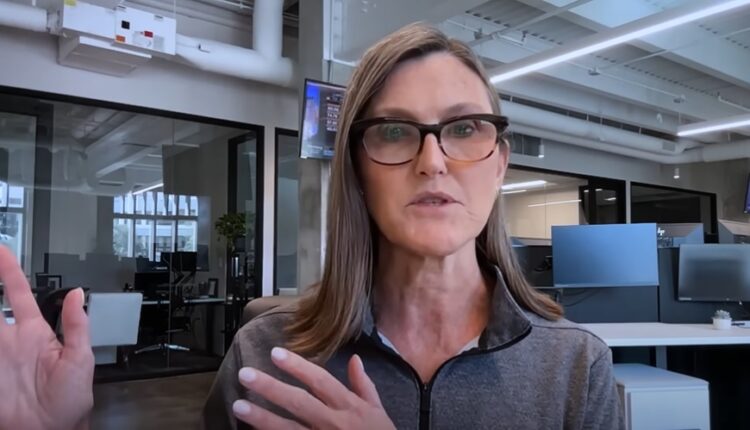 Cathie Wood Calls Bitcoin A "Flight To Safety" for During Periods Of Macroeconomic Uncertainty
Cathie Wood, CEO of ARK Investment Management, praised the resilience of Bitcoin BTC/USD and Ethereum ETH/USD during the recent banking crisis.
In an interview with Yahoo Finance on Saturday, Wood explained that these digital assets have acted as "risk-off" assets and a "flight to safety" for investors during periods of macroeconomic uncertainty.
According to Wood, Bitcoin and Ethereum have outperformed other asset classes and function similarly to gold.
Cathie Wood also suggested that cryptocurrency could become an "election issue" as it gains broader adoption and acceptance. She argued that the growing popularity of Bitcoin and Ether suggests a transformation in the traditional financial system, noting that "you cannot stop innovation."
Cathie Wood's views were in stark contrast to another take from a heavyweight from the world of finance. They are also significant because one of the biggest complaints from detractors of Bitcoin and other digital assets are that they are not suitable stores of value in hard economic times.
In investment terms, a "flight to safety" refers to a situation where investors move their investments from riskier assets such as stocks, high-yield bonds, or emerging market currencies, to safer assets such as U.S. Treasury bonds, gold, or the Swiss franc during times of economic uncertainty, market volatility, or geopolitical turmoil. Traditionally,
Bitcoin has not been a great safety asset during such times—could that be changing?
Meanwhile, Ray Dalio, the founder of Bridgewater Associates, the world's largest hedge fund, said in a YouTube interview with Julia La Roche last week that he doesn't see Bitcoin as an effective investment asset.
He argued that Bitcoin's volatility makes it a poor store of value or medium of exchange and that central banks are unlikely to adopt it.
"It's a very poor alternative to gold," he said.
Despite its growing popularity, Bitcoin remains a very small and volatile asset, getting attention that is "way out of proportion to its size," Dalio said. "It's like 25% of the size of Microsoft and that's one stock in a world that has a lot of assets and stock markets."
__________
This article was originally published on Benzinga and appears here with permission.