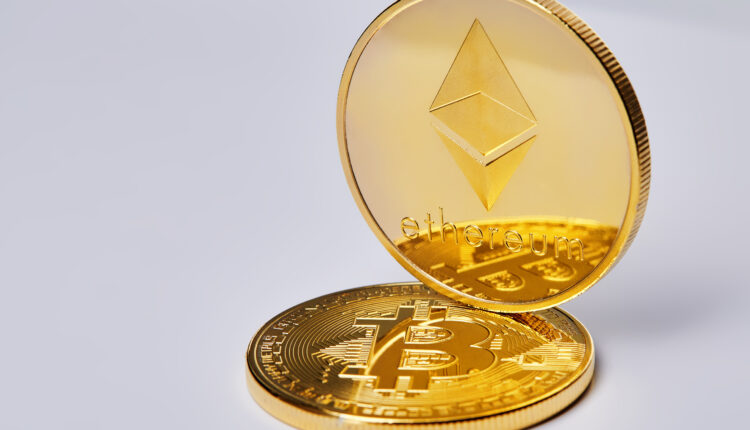 Coinbase Proposes New US Regulatory Agency To Oversee Cryptocurrency & Digital Assets
In an effort to encourage the US Congress to establish a new agency for the oversight of digital assets, Coinbase Global has formally released its proposal for broad reform of federal regulation of cryptocurrencies.
The popular cryptocurrency exchange is asking for Congress to create an agency that operates separately from those that currently oversees the legal financial service sectors and one that would develop a framework unique to these digital assets.
"There should be one federal regulator designated for digital asset markets," announced Coinbase chief policy officer Faryar Shirzad. "A digitally native and dynamic regulator would help ensure that the transformation of the financial system serves as many members of the American public as possible."
The United States has a complex regulatory system in place to oversee the financial services industry, constructed of numerous state and federal agencies. These include the Securities and Exchange Commission, an agency that is seeking to enforce its security laws over digital assets, something the crypto community has unanimously opposed. This opposition is largely supported by claims that the existing framework fails to account for fundamental differences between digital assets and traditional commodities like bonds and stock shares.
In their proposal, Coinbase suggests that a new oversight agency should focus its efforts on the registration and supervision of these digital exchanges to help protect against fraud and manipulative practices.
Those on both sides of the argument agree that the digital asset space would greatly benefit from new security measures, as the concerns of fraudulent coins and those which lack the assets to support their perceived value only undermine the space as a whole.
Coinbase has recommended that this new agency review all initial coin offerings intended to raise capital for new projects, a practice commonly used by public companies looking to raise capital through stock offerings. The SEC has repeatedly made the case that these issuers of digital properties in order to fund new ventures are subject to the same disclosure laws and registration requirements placed over more conventional financial institutions.
In their proposal, Coinbase asked for a "clear and comprehensive approach to regulating digital assets, and for regulation that is fit for purpose." They further suggest that the United States is already falling behind when it comes to creating the framework necessary to see the digital currency flourish, limiting potential technological benefits to its citizens. Coinbase pointed to the unified approaches being taken in Singapore, the UK, and the European Union, warning that "the United States is at risk of becoming a 'taker' of regulation as opposed to the primary 'shaper' of modern financial services — a position the United States has long occupied."
Yet, while Coinbase proposes an entirely separate regulatory branch for the oversight of cryptocurrencies and digital assets, some opponents feel that the exchange's pitch fails to acknowledge the full potential of blockchain technology and its possible adaptation into existing transactional procedures.
In a recent interview with MarketWatch, Todd Philips, director of financial regulation and corporate governance for the Center for American Progress expressed that the Coinbase proposal is wrong in looking to regulate cryptocurrencies based on their digital form alone, rather than their function.
"They treat digital assets as one giant asset class, and they aren't. Some of these instruments are securities, some are commodities and some are other things," stated Phillips. "This proposal, if implemented, would enable many, if not all, public companies to stop issuing stock, start issuing coins, and avoid the securities laws."
This stance was echoed by SEC Commissioner Caroline Crenshaw, who also warned that establishing a unique set of regulatory guidelines based strictly on the assets being digital would create a safe haven for crypto and blockchain-based currencies to operate with an advantage.
Crenshaw discussed this subject in a recent presentation at the Practising Law Institute, stating that "granting a special exemption to these projects would provide unfair advantages to blockchain-related businesses and disadvantage everyone else: participants who raise capital in compliant ways that support healthy markets and informed investors."
Where the SEC has voiced that it doesn't view Bitcoin or Ethereum as securities, but that hasn't deterred them from taking action against issuers of other similar tokens and exchanges for failing to register. These coin issuers have been correct with their frustration, arguing that the SEC has failed to establish a clear set of guidelines, or even establish a clear definition as to what it considers to be a security when talking about digital coins.
Coinbase presented its primary suggestions into four major pillars:
Create a new framework for regulating digital assets that is separate from that for the traditional financial system.
Give the responsibility to regulate digital markets to a new single federal authority, in addition to a nongovernment self-regulatory organization, similar to that which exists in traditional markets.
Protect digital asset holders from fraud and market manipulation and require disclosures to promote transparency.
Promote fair competition and interoperability between products.