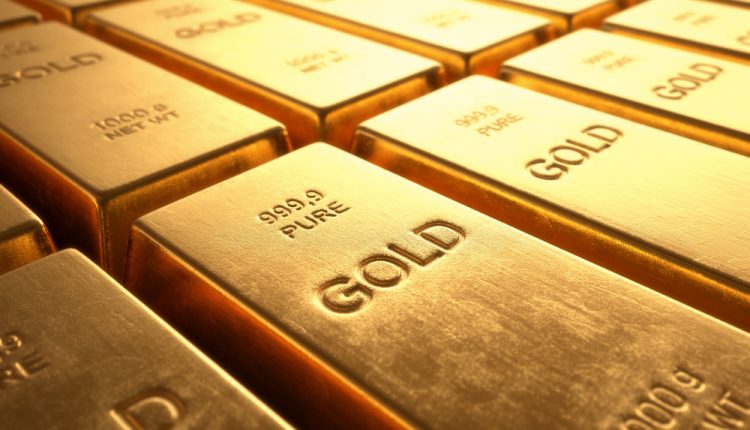 Crypto Capitulation Getting More Investors Focusing On Gold—The Original Store Of Value
Direxion Daily Gold Miners Index Bull 2X Shares NUGT was trading flat on Wednesday in consolidation after surging more than 12% on Tuesday.
The gold miners sector has suffered a long bear cycle, which started on April 18 of this year and caused NUGT to plunge about 73% between that date and the beginning of November.
NUGT's big move on Tuesday came in tandem with a bullish break that Spot Gold made, surging through the upper descending trendline of a falling channel pattern, which Benzinga pointed out in September.
The Economic Crisis
In September, hedge fund founder and billionaire John Paulson said he believed gold, which has historically enjoyed bull cycles during economic downturns, was suffering bearish price action because long-term inflation expectations were then low.
Consumer price index (CPI) data for September showed the Federal Reserve's three consecutive 0.75% rate hikes prior to that time had done little to hamper inflation and at its Nov. 2 meeting, the central bank announced a fourth 0.75% raise.
When CPI data is released for the month of October on Thursday, traders and investors will be watching closely to see if the Fed's policies have started to work. If CPI data comes in higher-than-expected, fear that a long-term economic downturn is on the horizon may take hold.
The Crypto Crisis
Cryptocurrencies, which are known to be volatile, have become even riskier this year due to several exchanges filing for bankruptcy amid a crypto winter. Investors have already lost billions due to the bankruptcies of Celsius and Voyager Digital LLC.
News on Sunday that Binance CEO and co-founder Changpeng "CZ" Zhao planned to liquidate all the exchange's remaining FTT tokens sent shockwaves through the cryptocurrency sector and threw Sam Bankman-Fried's FTX trading platform into a liquidity crisis.
Although Binance and FTX signed a letter of intent on Tuesday, when Binance said it planned to purchase its competitor, today (Wednesday) Binance looked to be walking away from the deal after seeing FTX's books, according to a report.
Benzinga pointed out the possibility on Tuesday and on Wednesday confirmation of the news caused Bitcoin to tank an additional 7%.
What's Up With Gold
When gold broke up from the falling channel pattern, it signaled a long-term reversal could be on the horizon. If that happens, consolidation in the form of sideways trading or short-term dips will need to take place along the way.
On Wednesday, gold opened with an inside bar pattern on the daily chart before attempting to break up above Tuesday's high-of-day. The move failed and gold started to trade sideways on low volume, which indicates consolidation.
Gold has resistance above at $1,752.46 and $1,794.63 and support below at $1,711.58 and $1,678.01.
__________
This article was originally published on Benzinga and appears here with permission.