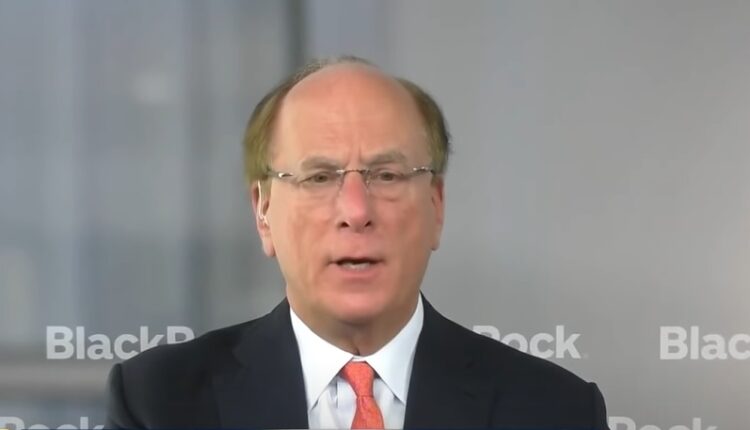 Crypto Set To Outshine Global Currencies, Predicts BlackRock CEO Larry Fink
Characterizing cryptocurrencies as a "global asset" that possesses a "distinctive value compared to other asset classes," BlackRock Inc BLK-1.66% CEO Larry Fink expressed on Friday his belief that cryptocurrency will surpass international currencies due to its global demand.
Earlier this month, Fink referred to cryptocurrency as "digital gold" in a conversation with Fox Business, emphasizing Bitcoin's global allure.
These comments came as BlackRock is in the process of filing for the establishment of the U.S's first spot Bitcoin BTC/USD+1.05% ETF.
The crypto industry was taken aback earlier this month when several traditional finance institutions also expressed their interest in entering the market.
Notably, traditional finance companies, led by asset management powerhouses BlackRock and Fidelity, filed for approval for spot Bitcoin ETFs.
"We believe we have a duty to make investing accessible to everyone," Fink said.
"ETFs are revolutionizing investing… and we're just at the start of that journey," he added. Fink then discussed the crucial role that Gold ETFs played in investing in that asset, particularly how it reduced the price, expressing his hope for a similar result with cryptocurrency.
"Over the past five years, our global investors have increasingly been asking us about the role of crypto," Fink noted, before labeling crypto a "global asset."
Fink said its global demand will enable it to "surpass any single current valuation," reaffirming the asset's global appeal.
In recent times, the Blackrock CEO has become increasingly bullish n the industry. In March, Fink stated that, "The technology (blockchain) and the opportunities are real. We do need better connectivity, more regulations, more AML. I believe the purpose of crypto will play a big role in the modern world but that being said, we have to make sure it's properly regulated."
And just last month, BlackRock, the world's biggest asset manager, filed for a bitcoin exchange-traded fund (ETF) that would allow investors to get exposure to the cryptocurrency, as the asset class comes under intense regulatory scrutiny.
The proposed BlackRock's iShares Bitcoin Trust will use Coinbase Custody as its custodian, according to a filing with the U.S. Securities and Exchange Commission, although the U.S. regulator has yet to approve any applications for spot bitcoin ETFs.