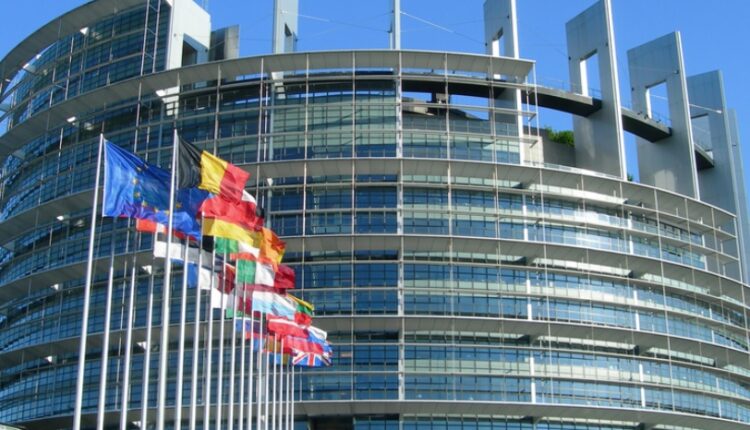 E.U. Lawmakers Vote In Two New Laws Related To The Regulation Of Cryptocurrencies
European Union lawmakers on Thursday voted overwhelmingly in favor of two new laws related to the regulation of cryptocurrencies.
The first law, known as MiCA, establishes a comprehensive crypto licensing regime that requires wallet providers and exchanges to obtain a license to operate across the EU.
The second law, the Transfer of Funds regulation, mandates cryptocurrency operators to identify their customers to prevent money laundering.
The MiCA law was passed by a vote of 517-38 with 18 abstentions, while the Transfer of Funds regulation was passed by a vote of 529-29 with 14 abstentions.
This landmark decision makes the European Union the first major jurisdiction in the world to introduce a comprehensive crypto law.
In a tweet, Mairead McGuinness, the European Commission's representative, called it a "world first" for crypto rules.
It's time to separate winners from the losers. Options expert Chris Capre is about to drop his next two options plays that have the potential to score double and triple-digit gains.
McGuinness also emphasized that the new regulations aim to protect consumers, safeguard financial stability, and maintain market integrity.
The rules will come into effect from next year, and the main provisions will start applying just over 12 months after publication in the EU's official journal, likely in June.
The Markets in Crypto Assets regulation was first proposed by the European Commission in 2020 and required approval by both the parliament and the EU's Council, which represents the bloc's member states, to become law. With this decision, the European Union takes a significant step towards regulating the fast-growing cryptocurrencies while balancing the need for innovation with consumer protection and market stability.
__________
This article was originally published on Benzinga and appears here with permission.