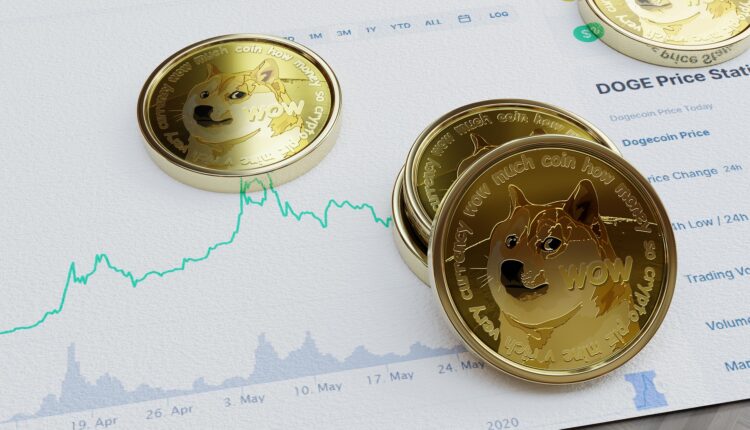 Elon Musk Says 'Something Special Coming Soon' On X, Triggers Hopes Of Dogecoin Announcement
Elon Musk, the owner of X, formerly known as Twitter has hinted at an upcoming development that has sparked anticipation among cryptocurrency enthusiasts. Musk's statement, "something special coming soon," has led many to speculate about a potential connection to Dogecoin DOGE/USD-1.71%, a popular digital currency known for its playful Shiba Inu dog logo.
Several cryptocurrency market users and industry insiders have taken to social media to express their belief that Musk's cryptic message may be an indication of Do
One user, known as the "doge whisperer," tweeted, "Something special like… Dogecoin???"
Furthermore, David Gokhstein, founder of Gokshtein Media expressed his thoughts on the matter, suggesting that Dogecoin could potentially become a payment option on Musk's mysterious endeavor, "X." 
This speculation arises after Last week, Musk revamped Twitter's logo from the blue bird to the X symbol. But that wasn't the only change Musk made.
He also updated his Twitter bio to prominently display the Dogecoin symbol, further solidifying his support for the meme-inspired digital currency.
Dogecoin is a popular cryptocurrency that originated as a lighthearted meme in 2013. It was created by Billy Markus and Jackson Palmer as a playful response to the hype surrounding Bitcoin and other cryptocurrencies at the time. The Dogecoin logo features the Shiba Inu dog from the "Doge" meme, which became a viral internet sensation.
Despite its initial humorous origins, Dogecoin gained a dedicated community of supporters and developers who helped maintain and improve the project. Over the years, it evolved into a fully-fledged cryptocurrency with its own blockchain and a relatively large user base.
It gained popularity within the crypto community and beyond, attracting attention from celebrities and gaining mainstream media coverage.
At the time of writing, DOGE was trading at $0.078, down 1.21% in the last 24 hours, according to Benzinga Pro.