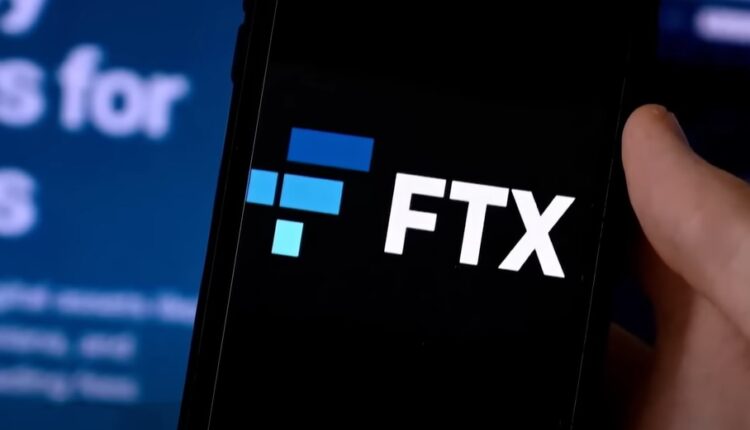 Facing A Liquidity Crunch, Binance To Acquire FTX.com
Two of the leading cryptocurrency companies are merging in a deal announced Tuesday that would see Binace acquire FTX.com. Here are the early details.
The overall cryptocurrency market capitalization dropped on Tuesday on the heels of Binance selling its position in the FTX token FTT/USD The price of FTT significantly dropped over the last 24 hours and led to many of the top cryptocurrencies like Bitcoin BTC/USD-9.36% and Ethereum ETH/USD-13.7% falling.
Reports surfaced Tuesday that FTX was halting withdrawals as it saw investors liquidate positions.
As investors were dissecting the news and impact from the selloff, the leaders of Binance and FTX made a surprising announcement.
"This afternoon, FTX asked for our help. There is a significant liquidity crunch. To protect users, we signed a non-binding LOI, intending to fully acquire FTX.com and help cover the liquidity crunch. We will be conducting a full DD in the coming days," Binance CEO Changpeng Zhao tweeted.
Zhao said there is a lot to cover with the news and it will take time to complete and communicate.
"This is a highly dynamic situation, and we are assessing the situation in real time. Binance has the discretion to pull out from the deal at any time. We expect FTT to be highly volatile in the coming days as things develop."
Sam Bankman-Fried, co-founder and CEO of FTX, shared news around his company prior to the tweet from Zhao.
"I have a few announcements to make. Things have come full circle, and FTX.com's first, and last, investors are the same: we have come to an agreement on a strategic transaction with Binance for FTX.com (pending DD etc," Bankman-Fried tweeted.
Bankman-Fried said FTX asked Binance to come in and help with liquidity issues and said the important thing is that customers are protected.
"A huge thank you to CZ, Binance, and all of our supporters. This is a user-centric development that benefits the entire industry. CZ has done, and will continue to do, an incredible job of building out the global crypto ecosystem, and creating a freer economic world."
Why It's Important
Bankman-Fried said reports of conflicts between Binance and FTX were exaggerated .
Terms of the deal with Binance were not disclosed. Bankman-Fried noted that the acquisition by Binance is for FTX.com and does not impact FTX.us, which is a separate company.
Bankman-Fried said that withdrawals on FTX.us continue to be live and that the exchange never halted withdrawals.
The acquisition news comes as Bankman-Fried earned comparisons to J.P. Morgan for helping struggling cryptocurrency companies with bailouts and snatching up assets on the cheap. FTX recently acquired the assets of bankrupt Voyager.
FTX now finds itself on the other end, needing help with liquidity and ultimately reaching a deal with rival Binance.
__________
This article was originally published on Benzinga and appears here with permission.