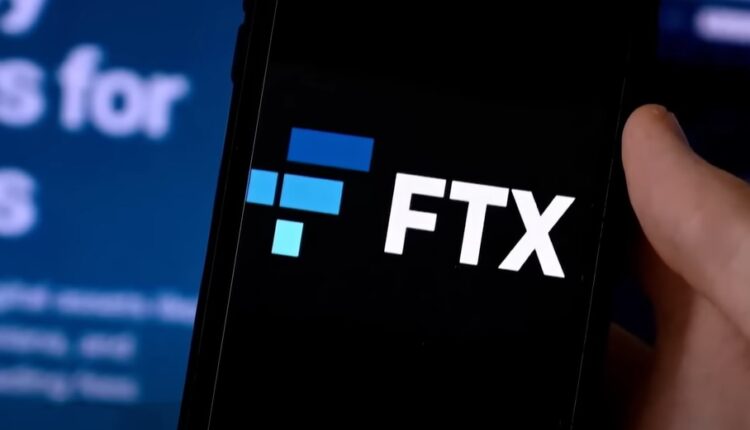 FTX CEO's Report On Crypto Regulation Raises Eyebrows With Investor
FTX CEO Bankman-Fried has come up with a draft regulatory framework for cryptocurrencies — a set of standards — while waiting for full federal regulatory regimes.
Several crypto industry experts, however, labeled the proposed regulations "anti-DeFi" and as meant to cripple decentralized finance.
Bankman-Fried outlined his desire to block sanctioned addresses in his list published on Thursday on FTX's official website. He suggested a protocol that would give hackers a share of stolen cryptocurrency, as long as assets are returned and disputes are resolved.
He also outlined a three-step procedure that FTX will use to determine whether to list a cryptocurrency as a security.
Plans also included tokenizing equities, ensuring that clients understand the basics of cryptocurrencies, and proposing an appropriateness test that would limit customers' access to crypto assets depending on several variables including their net worth.
Bankman-Fried added that while he favored maintaining the freedom of peer-to-peer transactions, code, and validators, he believed that when marketing this software to U.S. retailers, regulations ought to be in place.
He also urged the need for regulatory oversight and "up-to-date public information and audits" to confirm that dollar-backed stablecoins are indeed backed by the greenback.
Normalizing On-Chain Freezes 'Sucks'
Bankless founder Ryan Sean Adams contended that Bankman-Fried's proposal will put DeFi on the same level as the Office of Foreign Assets Control. 
"Sam. With respect. This absolutely sucks," Adams said, adding that this proposal will normalize on-chain freezes. "You're saying DeFi front-ends to register as a broker-dealer. No, this is not reasonable. This would eliminate the U.S. from the crypto race."
Crypto detective @spreekaway (Spreek) pointed out how SBF's ideas were incompatible with decentralization and that a real-time, continuing blocklist would necessitate frequent updates and expose the potential for griefers to "front-run" traders with "dusting" attacks.
"An app-level blacklist in real time seems totally unworkable to me," said Spreek. "It would presumably have to be maintained by keepers constantly updating it and the bad guys can simply move their funds to a new address and swap in the same block."
Spreek questioned the reasons for SBF's motives, saying: " "So, totally ineffective at stopping bad guys, but very effective at making Defi useless for everyone else. Almost like there might be an ulterior motive here."
Furthermore, BitBoy Crypto founder and YouTuber Ben Armstrong pulled no punches as he ranted against the chief executives of Coinbase Global COIN+4.39%.
Slamming Sam Bankman-Fried over his draft proposal for crypto regulation, Armstrong, who goes by the name 'BitBoy,' claimed the FTX CEO wanted only those with "suits," people "with deep pockets" to know and decide what happens in the space.
__________
This article was originally published on Benzinga and appears here with permission.