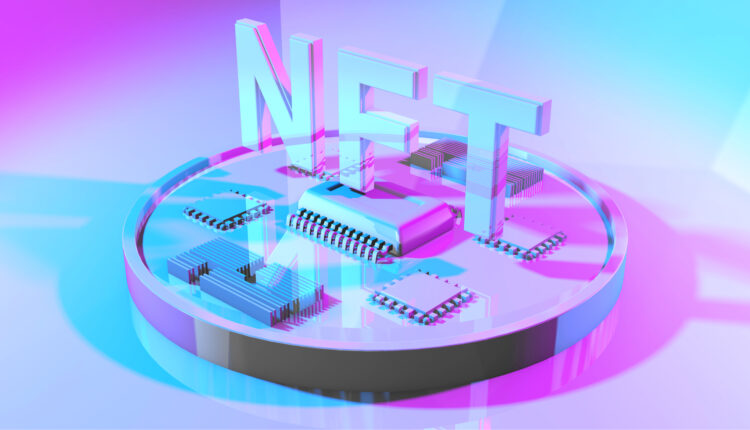 Finding the Future in NFT Mania
Years from now, analysts may regard last week as the most pivotal one in the history of the non-fungible token (NFT) market.
NFTs, succinctly put, are unique digital assets sold to investors on blockchain. Each asset — typically an image, video, or music piece — is certified as an original that can't be copied or replicated.
According to Forbes, NFTs amassed over $1.2 billion in sales in July. The market reached a fever pitch at the very end of the month. Several NFT platforms saw record-breaking trading volumes on July 31 and August 1.
While any sudden burst in cryptocurrency-related business raises speculation of a bubble, the tone surrounding NFTs sounds a little different. Where do industry watchers expect NFTs' breakthrough moment to lead?
Artists Unlocking New Revenue Streams
The main reason the NTF market exists is to open up revenue streams for artists, such as graphic designers, videographers, illustrators, and musicians. NTFs give them a chance to realize significant money after years of marginalization due to internet piracy.
Artists can also attach a "royalty" structure to an NFT, allowing them to be paid every time the NFT as it accrues value and changes hands.
Some of these artists' gains are life-changing. Digital artist Itzel Yard, aka IX Shells, sold her artwork "Dreaming at Dusk" in June for $2 million.
"My first thought every day is that I'm now able to help my family," she said in a recent Fortune forum. "We used to dream about even helping a little bit, but now, we can actually make a difference with the amount of money we're making."
New Strategies for Marketing Playbooks
NFTs have given corporations a new asset to build marketing campaigns around. The Coca-Cola Company (NYSE: KO) recently earned over $575,000 in an online auction for 4 NFT collectibles. Last week, entertainment marketing giant Dolphin Entertainment (NASDAQ: DLPN) announced a partnership with crypto builders FTX.US to create NFT marketplaces for sports and entertainment brands.
Entrepreneur Gary Vaynerchuk told CNN NFTs are the wave of the future for small and big businesses alike. "The token is a marketing collateral. The way everybody in business needs a social media account to be relevant in 2021 is the same way everybody will need an NFT strategy."
Cross-Promotional Opportunities
NFTs also present a possibility for traditional art forms to benefit from connections with modern technology, especially in the gaming world. This potential was highlighted in July when rapper 6ix9ine partnered with Bondly and Atari to develop NFTs to be used as perks in the Atari gaming metaverse.
"If you buy an NFT of an artist, you can basically play with it in the digital world," Atari CEO Fred Chesnais told Rolling Stone. "All these worlds [in video games] are about building and evolving. You may want to look at them and say, 'Oh, this is super complex.' But, at the end of the day, every game revolves around three factors, which are health, wealth, and happiness."