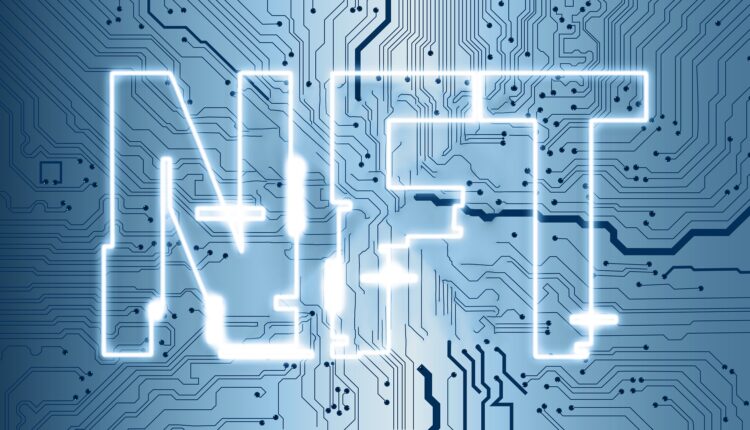 GameStop Is Making Progress In Its NFT Marketplace
GameStop might not have a bright future in terms of selling tangible video games yet the company is finding other ways to drive revenue.  In particular, GameStop's leadership is capitalizing on the soaring popularity of NFTs.  GameStop is a publicly traded company on the NYSE with the symbol of GME.  
Even if you aren't interested in GameStop shares as a speculative bet on video game sales, you should pay attention to the company's progress in the context of NFT investing. Here's why.
GameStop Is Creating A New NFT Marketplace
GameStop is making headway in creating its own NFT marketplace.  If everything goes as planned, the video game retailer will soon provide NFT fans with a virtual space to buy, sell and trade NFTs.  A GameStop representative recently stated the company is poised to launch an NFT marketplace by the midway point of the year.  The hope is that those interested in NFTs will be able to buy, sell and trade NFTs on GameStop's virtual marketplace as early as July.
Though GameStop's brass has held its metaphorical cards close to its vest in regard to its venture into the NFT waters, the company has revealed it has brought on dozens of new employees experienced in e-commerce, the blockchain and additional tech related to NFTs. GameStop officially announced plans for its NFT marketplace last February.
GameStop's NFT Partnership
GameStop's personnel is working with Immutable X, a group of gaming specialists located in Australia, to launch its new NFT marketplace. The tandem announced an NFT gaming fund with a value of $100 million.
The corporate partnership is likely to succeed as they have gone to great lengths to facilitate NFT transactions without gas fees. Add in the act that Immutable X is providing GameStop with $150 million worth of IMX tokens to hit milestones and there is even more reason to be bullish about the partnership.
The GameStop NFT Rumors Turned Out To Be True
It isn't often that rumors swirling around a video game company prove legitimate. Rewind back to 2021 and Reddit message board posters had pinpointed a site stating GameStop was adding engineers to create an NFT platform based on Ethereum. That platform will see the light of day as early as this summer.
Though the NFT community is largely bullish on GameStop's plan to expand into the NFT space, one of the company's former board members, Reggie Fils-Aime, insists the company is lacking a coherent overarching strategy. Furthermore, it is also worth noting Reddit users who insisted they were employees of the gaming retailer posted on the GameStop subreddit earlier this year to criticize the company's NFT plans.
Will GameStop's Stock Move Higher?
GameStop reported a quarterly loss earlier this month, meaning the company is struggling to compete with those who have ventured to the digital sales realm. The company's stock has turned into a popular meme stock simply because its offerings are tailored to individuals who use the internet at a high frequency.
Even if traditional video game cartridges and discs are completely phased out of existence in favor of digital downloads, GameStop has the potential to survive and possibly even thrive. The company's accessories are as popular as ever. If GameStop hits a homerun with its NFT platform, it might have staying power.