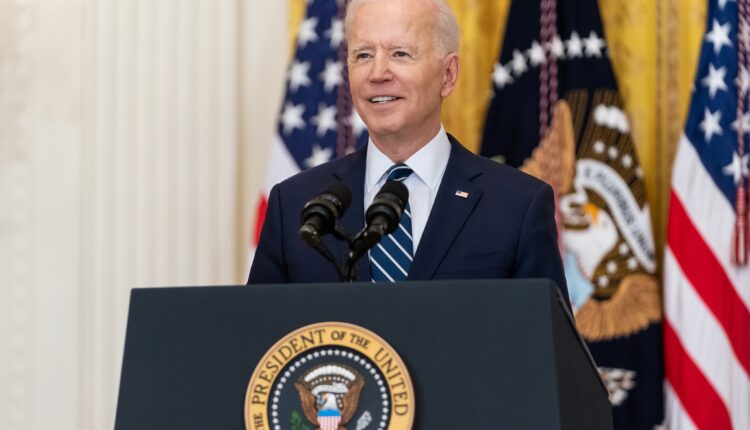 Joe Biden Calls For Congress To End 'Tax Loopholes' For Wealthy Crypto Investors
U.S. President Joe Biden on Tuesday called on Congress to slash tax loopholes for wealthy crypto investors. The message was accompanied by an infographic that claimed such a move would save a significant $18 billion. 
"We think Congress should cut tax loopholes that help wealthy crypto investors," he tweeted.
However, there was no specific information regarding which loopholes Biden was referring to.
Biden stated that Republican opponents had shown themselves to be against cuts in other areas, such as food safety inspections, in order to save $15 billion. "MAGA Republicans think Congress should cut food safety inspections ($15 billion)."
This comes on the back of earlier reports that the government could generate $24 billion through crypto tax rules centered on wash trading.
Earlier this month, the Biden administration also proposed a 30% tax on crypto mining, which could target mining companies rather than individual investors.
Crypto mining is the process of creating new units of cryptocurrency by solving complex mathematical equations, and it is essential for the functioning of blockchain networks like Bitcoin BTC/USD and Ethereum ETH/USD.
Since 2022, there have been at least 35 crypto asset enforcement actions initiated by the SEC against various persons and companies associated with the industry. Some of the most high profile actions include:
• Terraform Labs PTE Ltd and Do Hyeong Kwon with orchestrating a multi-billion dollar crypto asset securities fraud involving an algorithmic stablecoin and other crypto asset securities
• Samuel Bankman-Fried with orchestrating a scheme to defraud equity investors in FTX Trading Ltd. (FTX), the crypto trading platform of which he was the CEO and co-founder
• Genesis Global Capital, LLC and Gemini Trust Company, LLC for the unregistered offer and sale of securities to retail investors through the Gemini Earn crypto asset lending program—of which Genesis and Gemini raised billions of dollars' worth of crypto assets from hundreds of thousands of investors