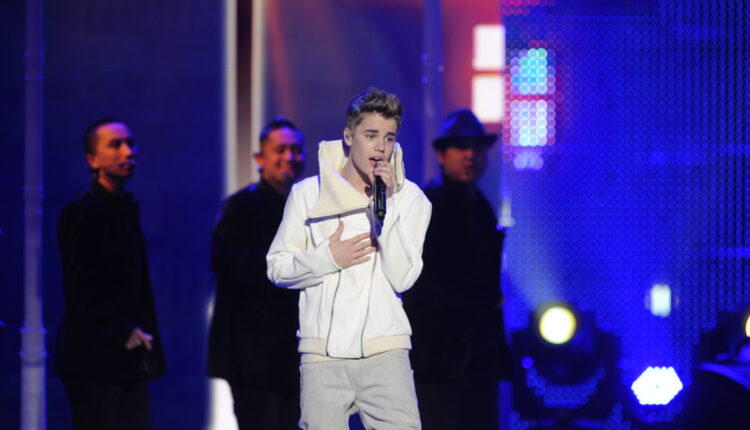 Justin Bieber's Bored Ape NFT Loses 94% Of Its Value Within 18 Months Of Purchase
The Bored Ape NFT that Justin Bieber purchased in January 2022 has witnessed a substantial drop in value. The 29-year-old pop star, who rose to fame at 16 with the hit "Baby," lost over $1.2 million on an non-fungible token (NFT) investment.
What Happened: In January 2022, during the peak of the craze, Bieber acquired a Bored Ape NFT. The purchase, executed with 500 Ethereum ETH/USD, was equivalent to $1.31 million based on the ETH price of $2,622.34 at the time, Opensea shows.
The value of Bieber's Bored Ape plunged drastically, now valued at a mere 30.08 Ethereum or approximately $58,900. This drastic loss of value has left Bieber's initial investment diminished by over 94%.
The Bored Ape NFT series became one of the most sought-after collections, attracting celebrities, influencers, and art enthusiasts alike. A display of his Bored Ape even found its way onto  Instagram platform.
It's worth noting that Bieber's NFT holdings extend beyond the Bored Ape NFT. He diversified his NFT portfolio, amassing works from various collections such as CLONE X – X TAKASHI MURAKAMI, Mutant Ape Yacht Club, Doodles, World of Women, and LIVES of LALISA. 
Despite isolated pockets of life in the NFT market, the asset class has not been doing well in recent times. Beset by falling volumes which materialized during the crypto winter, a substantial downturn has continued, causing a decline in its sales and price. Despite the downturn, there have been recent signs of resurgence, with trading volume starting to tick up again and the emergence of new marketplaces.
Time will tell whether the halcyon days of a couple of years ago will return. But when risk appetitites really start increasing again, look for NFTs to again come in favor once the more established asset classes get their fill. Perhaps the 'Biebs' will even add to his collection.