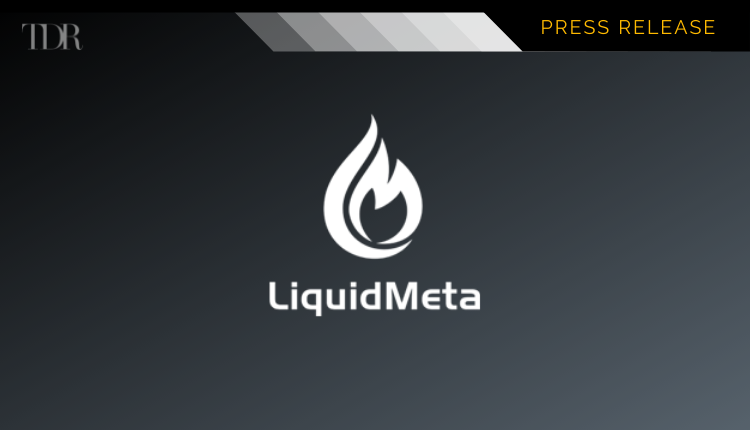 Liquid Meta Partners with Civic Technologies to Bring Capital Liquidity to Permissioned dApps
Partnership will responsibly facilitate access to DeFi for global institutional investors and enterprises
Liquid Meta Capital Holdings Ltd. (NEO:LIQD) a leading decentralized finance (DeFi) infrastructure and technology company, today announced a partnership with Civic Technologies, Inc. ("Civic"), a leading innovator in blockchain-powered digital identity solutions. Together, the companies will bring trusted, secure permissioned identity services to DeFi and enable Liquid Meta to provide capital liquidity to permissioned dApps. This will promote the overall adoption of DeFi.
Liquid Meta's mission is to build a bridge between Traditional Finance and Decentralized Finance. Our partnership with Civic Technologies will provide us with the enhanced capabilities and tools needed to expand upon this mission and to create an environment for traditional institutional investors to access this nascent and emerging industry in a more secure and trusted capacity.

Jonathan Wiesblatt, CEO
The partnership is timely, given interest in DeFi from institutional investors. At its core, DeFi relies on permissionless access, but this principle often runs counter to the obligations of large capital investors that must know the counter-parties they are participating with in order to reduce counter-party risk. Permissioned access through the partnership will provide a gateway into DeFi for these investors. Liquid Meta is already providing liquidity to some of the most exciting Decentralized Applications and Exchanges in DeFi.
As the first publicly traded, pure-play liquidity mining operation in the world, Liquid Meta is building proprietary software and tools to access, automate and unlock tremendous growth within DeFi. The Company is focused on generating cash flow in the fast-growing DeFi segment of the blockchain industry.
"The team at Liquid Meta has a long history in the financial services industry, public capital markets and the crypto and technology industries. The leadership team is attuned to the operational rigor that institutional investors require in order to explore investments in new categories like DeFi," said Chris Hart, CEO of Civic. "We can't think of a better partner that's more aligned with our mission to open the DeFi ecosystem to new investors through permissioned markets."
Civic provides a KYC and KYB solution, through Civic Pass, that a dApp provider can use as an input to their compliance program. Liquid Meta will use Civic Pass to determine which participants meet a dApp's rigorous standards for verification prior to allowing them the ability to trade. Civic Pass is seamlessly integrated into a dApp's onboarding flow. Once an institutional investor has completed the Civic Pass screening process, the dApp will use the results of the screening to allow trading.
To view the original press release in its entirety click here