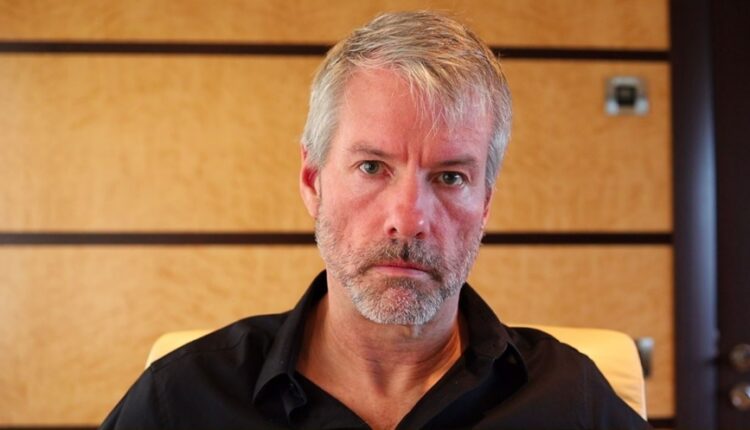 Microstrategy To Pay Operating Expenses In Bitcoin
Yesterday, MicroStrategy (NASDAQ: MSTR) filed its quarterly report with the US Securities and Exchange Commission (SEC) that raised some eyebrows. In the report, the company stated that it may sell some of its Bitcoins (BTC) to cover its operating expenses and meet its contractual obligations.
MicroStrategy's BTC investment strategy is led by its former CEO, Michael Saylor. While the company believes it has sufficient funds to cover its working capital, capital expenditures, and contractual obligations for the next 12 months, it does not expect the cash generated by its business analytics software business to be enough to meet its longer-term obligations. That's where the Bitcoin comes in.
MicroStrategy currently holds around 140,000 bitcoins and selling some of its BTC holdings could generate cash for the company if it is unable to refinance debt or find other sources of financing. Additionally, the company may have the option to liquidate its convertible bonds by issuing and selling the proceeds of its Class A common stock, which could reduce its cash obligations.
It is important to note that MicroStrategy's financial report was positive, despite the possibility of selling some of its BTC holdings.
In a press release, CEO Phong Le stated that the company's platform's durability and the strength of its customer base continue to drive revenue growth. Overall, MicroStrategy's total revenue increased 2.2% to $121.9 billion in third quarter, primarily driven by a 23.4% increase in product license and subscription service revenues.
Moreover, the company strengthened its capital structure by reducing debt and adding 7,500 bitcoins to its balance sheet, which, as mentioned, stands at 140,000 BTC. The gross margin for the first quarter of 2023 was 77.1%, with gross profit of $94 million. Operating expenses decreased 56.6% compared to the first quarter of 2022, and the operating loss was $20.3 billion—a staggering loss due to the decline of value of Bitcoin during the crypto winter.
If MicroStrategy decides to sell some of its BTC holdings, it would not be the first time it has done so. In December 2022, the company sold 704 BTC to reduce the taxes it had to pay by selling at a loss and offsetting previous capital gains associated with its BTC activities. It looks to be going back to the well once more.