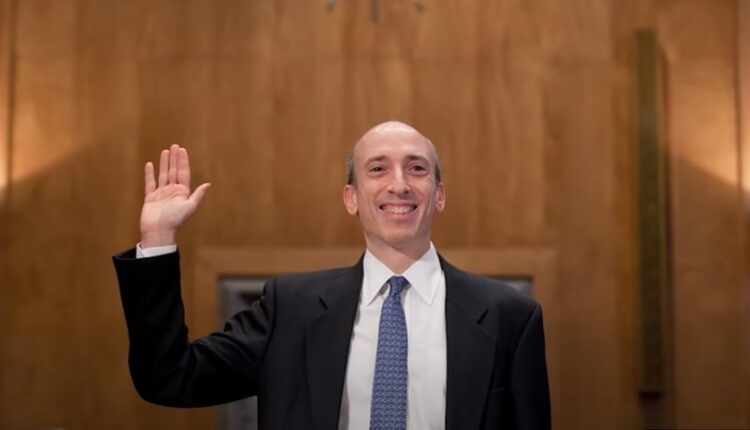 Nexo Fined $45 Million For Failing To Record Bitcoin Loans
The United States Securities Exchange Commission (SEC) sanctioned instant crypto loans platform provider Nexo for failing to register the offer and sale of its retail crypto asset loan product. Specifically, Nexo Capital has been fined US$45 million for the illegal offer and sale of unregistered securities in connection with its lend-to-earn program, Earn Interest Product (EIP).
As part of the penalty, Nexo has agreed to pay a $22.5 million up front to cease its unregistered offering and sale of EIP to US investors, according to an SEC filing. Additionally, the company will pay another $22.5 million to settle similar charges by state regulatory authorities, which cumulatively amounts to $45 million in fines.
The company had been offering its lending product since June 2020, which allowed US investors to offer their cryptocurrencies to Nexo in exchange for the promise of interest payments.
Nexo has been under the watchful eyes of regulators in recent times—not just in the Unites States but abroad. Recently, it was reported that Nexo was under investigation for alleged money laundering and Russian sanction violations in Bulgaria, although the prosecutor's office declared "there is no political focus in investigating Nexo's work."
Although the fine was more than a slap on the wrist, it could have been much worse. As reported by Coingeek, Nexo apparently saved itself from more severe penalties by voluntarily withdrawing the product from the U.S. market after BlockFi was forced to pay a $100 million penalty for the same thing back in February 2022.
We charged Nexo with failing to register its retail crypto lending product before offering it to the public, bypassing essential disclosure requirements designed to protect investors.

Securities and Exchange Commission Chair, Gary Gensler
For its part, Nexo issued a statement in which it ensures that the sanction against the company "closes all the investigations of several years on Nexo, analyzing various aspects of the business, after the voluntary decision of the company to stop offering its product in The USA."
Furthermore, the company indicated its intention to leave the United States market and pay the imposed fines within a period of 12 months.
The crackdown on Nexo is the latest attempt to impose regulatory authority in the crypto space after the dramatic collapse of FTX in November. It also comes just days after the SEC charged two digital asset giants — Gemini Trust and Genesis Global Capital — with selling unregistered products to individual investors was a stark warning to crypto exchanges, lenders and other platforms that they need to follow U.S. securities laws.
TDR expects additional high-profile crypto exchange and lender crackdowns in the first calendar quarter of 2023.