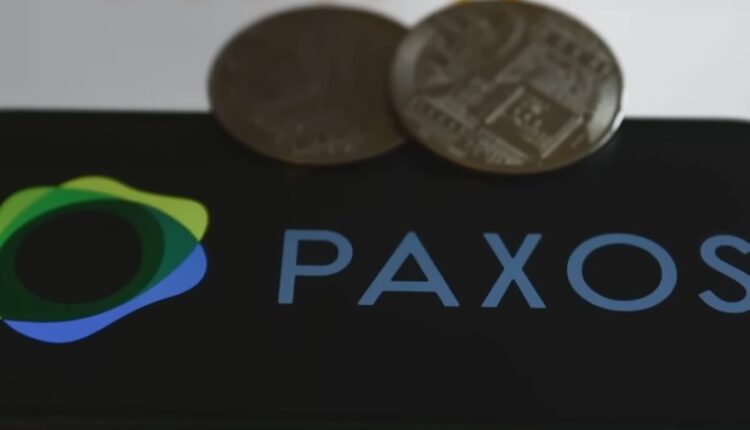 Paxos Terminates Relationship With Binance; Will Stop Issuing Tokens Next Week
Paxos Trust will stop issuing the Binance USD (BUSD) stablecoin after facing pressure from U.S. regulators. Paxos is a financial technology company that provides blockchain-based solutions for settlements, digital assets, and payments.
The company's most well-known product is Paxos Standard (PAX), an ERC-20 stablecoin token issued on Ethereum and pegged 1:1 to the U.S. dollar. This enables instant transfer of funds with low to zero transaction fees and 24/7 market availability, along with full collateral backing.
Paxos also operates itBit, a regulated crypto exchange and institutional trading platform.
According to a press release disseminated today, Paxos is terminating its relationship with Binance for BUSD stablecoin support and will stop issuing new tokens as soon as next week. The measure is a product by dictate of the New York Department of Financial Services (NYDFS), which recently issued guidance to banking organizations that wish to engage in virtual currency-related activities.
Paxos did not expressly detail the regulators' order in its statement, but said it is working in close coordination with the NYDFS. According to The Block: "New and existing Paxos customers will be able to redeem their funds in US dollars or convert their BUSD tokens to Pax Dollar (USDP), a regulated US dollar-backed stablecoin also issued by Paxos Trust," quoting a Paxos official.
Furthermore, the company expressed that: "This action does not impact our ability to continue serving new or existing customers, our continued dedication to grow our staff or fund our business objectives."
Paxos will completely stop issuing new BUSD tokens from February 21.
Paxos Coming Under Regulatory Pressure In The U.S.
Meanwhile, a separate report suggests that the U.S. Securities and Exchange Commission (SEC) also indicates that Paxos is on the SEC's radar. According to the Wall Street Journal on Sunday, the SEC plans to sue the stablecoin issuer for alleged violation of investor protection laws in connection with its BUSD token.
Citing people familiar with the matter, the federal agency issued a Wells Notice to Paxos, a letter regulator uses to inform companies of planned enforcement action. After receiving this notice, the defendant has thirty days to respond through a legal brief to argue against the charges.
The news comes a few days after digital asset exchange Kraken shut down its cryptocurrency staking staking service after receiving charges from the SEC. According to the agency, the product violated federal securities laws, and Kraken paid a $30 million fine to settle the charges.