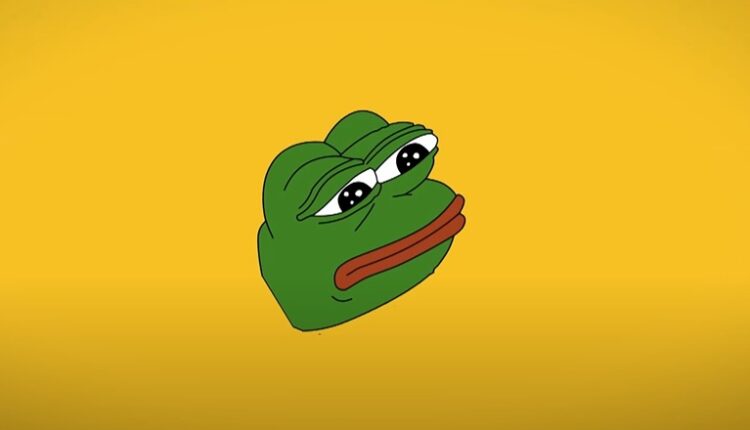 Pepe Meme Coin Soars 500% Amid Altcoin Craze
Seems like a new craze of meme coins has arrived as frog-themed coins skyrocket. Leading the meme coin craze is Pepe PEPE/USD, which has soared nearly 400% in the last 24 hours. The Ethereum-based Pep meme coin has a market cap of $139,740,444, according to CoinMarketCap.
Pepe meme coin rally is reminiscent of 2021's dog coin mania, when Dogecoin DOGE/USD and Shiba Inu SHIB/USD rallied to their all-time highs.
Pepe the Frog is a cartoon character created by artist Matt Furie in 2005 as part of his comic strip, "Boy's Club." The character is a green anthropomorphic frog with bulging eyes and a wide smile. Initially, Pepe was just another character in Furie's comic strip and did not gain much popularity.
However, in 2008, Pepe was adopted by 4chan, an online imageboard community, as a meme. The meme involved posting images of Pepe with different captions and in different situations. The meme quickly spread to other online communities and social media platforms, including Reddit and Twitter.
Over time, Pepe's appearance and meaning evolved, and the character became associated with a wide range of emotions and attitudes, including happiness, sadness, anger, and nihilism. Pepe also became associated with various political movements, including the alt-right, which adopted Pepe as a mascot.
Wojack meme coin has also been among the trending meme coins in the last few days, althought not quite as strong as Pepe meme coin. Wojack it is up over 100% in the last week. McPepe is also up 100% in the last seven days, riding on the wave of meme coins rally.
Keep in mind, surging manifolds in a few days doesn't mean these meme coins are trustworthy. Most of these coins might just be another pump-and-dump scheme. Altcoins are inherently considered much riskier than Tier-1 crypto leaders, like Bitcoin, and stablecoins tethered to the U.S. dollar.
__________
This article was originally published on Benzinga and appears here with permission.