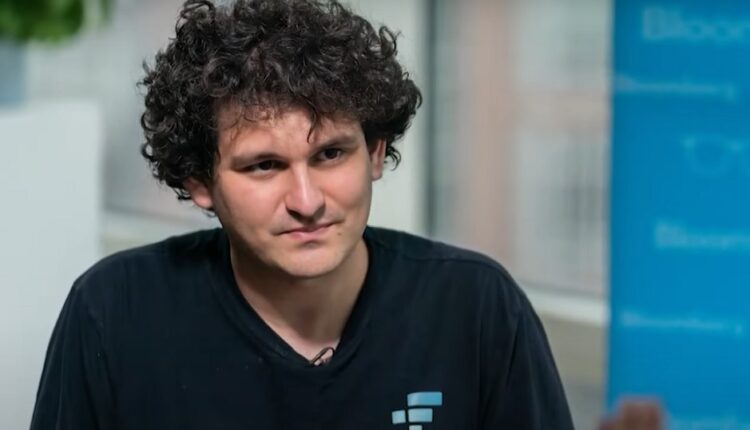 Sam Bankman-Fried Indicted On Fraud And Conspiracy Charges
Sam Bankman-Fried, the rising de facto spokesman of cryptocurrencies through his association with FTX platform and Alameda, was indicted on Tuesday by American authorities for having defrauded his customers and investors.
Arrested Monday evening at the request of the United States in the Bahamas, where he resides, the 30-year-old was presented to a magistrate in the archipelago, who decided to keep him in detention. Dressed in a blue suit and without handcuffs, he said during the hearing in a court in Nassau that he could oppose his extradition to the United States, local media reported.
Also prosecuted by financial market regulators, he appeared before a judge in the Bahamas on Tuesday, according to local media.
The accused fraudster is being held in the island's only correctional facility, Fox Hill Prison, until at least Feb. 8 after failing to get bail while fighting against extradition to the US.
Mr. Bankman-Fried is accused of having used the money deposited by customers wishing to speculate on cryptocurrencies to finance the activity of his brokerage and investment company, Alameda Investment.
Among the most serious allegations, the company is alleged to having seriously breached it fiduciary duty with its clients by co-mingling depositor assets to fund risky bets elsewhere. He is also accused of having lied to investors lending money to Alameda about the real financial health of the company.
FTX's liquidity crunch first materialized after Bankman-Fried secretly moved $10 billion of FTX customer funds to Alameda, Reuters reported, citing two people familiar with the matter. At least $1 billion in customer funds had vanished, according to sources.
The U.S. Derivatives Agency (CFTC) has also filed a complaint accusing the entrepreneur of fraud and misrepresentation. The United States "will likely seek his extradition," Bahamian Attorney General Ryan Pinder said in a statement posted on Twitter as Bahamas authorities conduct its own criminal investigation.
The indictment of Sam Bankman-Fried comes before he was set to speak at a House of Representatives committee on Tuesday with new FTX CEO John Ray.
The collapse of FTX has tripped up several companies in the cryptocurrency industry and prompted many officials to call for increased regulation. In the aftermath of FTX's collapse-by-fraud, BlockFi last month filed for Chapter 11 bankruptcy in part due to assets fleeing the platform over distrust of crypto exchanges.