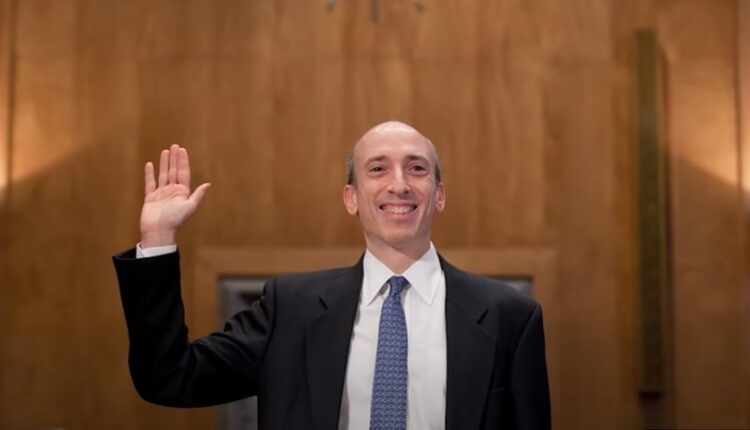 SEC Chair Gensler Has Mixed Feelings About Judge's Ripple Case Verdict
Securities and Exchange Commission (SEC) Chair Gary Gensler expressed a mixed response to a court ruling stating that Ripple Labs's XRP token is not necessarily a security.
In an interview with Yahoo Finance, Gensler said, "There's ongoing litigation with a number of these crypto platforms and these platforms are commingling a number of services that you've seen on these crypto platforms where they could well be trading against their customers, bundling up a bunch of services that we would not allow in any other parts of our capital markets."
According to the judge's rationale, institutional investors were deemed to have purchased XRP with the expectation of profiting from Ripple's efforts.
SEC Gensler expressed satisfaction with the court's ruling that classified the token as a security for institutional investors. However, he also conveyed disappointment regarding other aspects related to retail investors. Gensler stated, "We are pleased with the part of the decision that said that the XRP token was a security when it was sold to institutional investors. We're disappointed in other aspects about retail investors."
Gensler told Yahoo Finance that the SEC has proposed rule changes during his tenure that apply to digital assets. He mentioned, "There's rules on the books about what it means to be a securities exchange, a broker, and investment adviser, there are rules on the books."
He acknowledged that some proposed rules faced opposition from companies and crypto industry advocates.
The SEC Chair challenged the concept of decentralized finance (DeFi) by stating, "This field is actually quite centralized." He argued that decentralized projects often have individuals with titles such as CEO or chief technology officer, and the assets are primarily held by a small number of people. 
In the upcoming months, the SEC will be handling a series of spot Bitcoin BTC/USD ETF applications submitted by various financial institutions like BlackRock and Fidelity