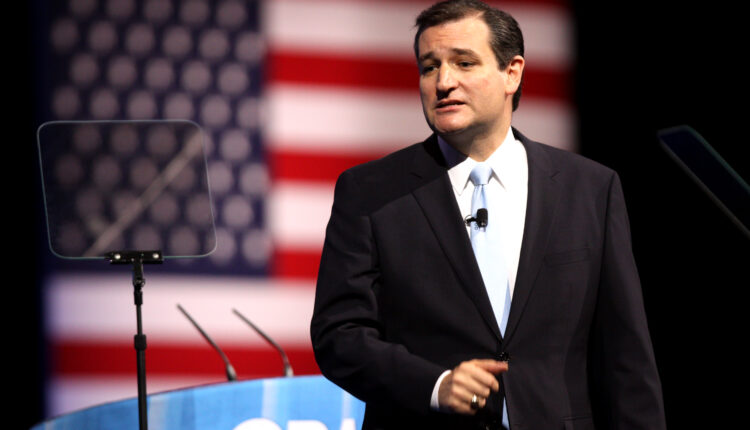 Ted Cruz "Very Concerned" About CBDCs; Believes China Is Out To Destroy Bitcoin
Ted Cruz's crusade against central bank digital currency CBDCs continued on Wednesday, as he cautioned against the introduction of one and its deleterious effects on Bitcoin. It was the latest missive by the Republican Texas Senator to warn the public about the fate a completely digital monetary system would have on society.
Mr. Cruz's new comments were made at a Bitcoin Policy Summit panel discussion hosted by and Swan Bitcoin and the Bitcoin Policy Institute, a one-day, policy conference exploring Bitcoin as a strategic opportunity for the United States. The panel hosted a variety of other politicians, including Wyoming Senator Cynthia Lummis, Representative Tom Emmer, Representative Tim Ryan and more.
On the subject of the general danger of CBDCs in relation to Bitcoin, Senator Cruz wasted no time getting to his message. Below, the opening exchange between Host and Cruz, in a discussion which lasted approximately fifteen minutes:
Host: Are you concerned about the threat of central bank digital currencies —and I assume the answer is 'yes'. What are the specific risks that you see to America and civil society from CBDCs being rolled out?

Ted Cruz: Look, I'm very concerned about the risk of a CBDC. Joe Biden early in his presidency issued an Executive Order directing the Federal Reserve to study creating a central bank digital currency. And, the New York branch of the Fed is actively working on doing exactly that. I think that is exceptionally dangerous. We see China moving forward with the intention of using a CBDC to destroy all the value of Bitcoin.

Bitcoin Policy Summit Livestream (April 26, 2023)
While expressing his "concern(ed) about the risk of a CBDC", Senator Cruz comments on Bitcoin were notable. He expressed the parallels between of what is going on in the United States with what China is "moving forward with" in regards to its intention of "using a CBDC to destroy all the value of Bitcoin," drawing comparisons between President Biden's executive order on CBDCs and China's ongoing trials with the digital yuan.
Recall that China made a concerted decision to drive away Bitcoin exchanges in 2018 because of concerns about financial stability, capital flight, and regulatory oversight. This effectively shuttered nearly all crypto activity from mainland China, dispersing it through the globe as new exchanges opened up in other global jurisdictions. By some estimates, over 75% of all Bitcoin trading exchange activity was occurring in the country before the clampdown.
Although Hong Kong has recently outlined a plan to let retail investors trade digital tokens like Bitcoin and Ether, taking a major step toward its goal of becoming a crypto hub in a policy shift that contrasts with a crackdown in the US. It remains to be seen whether China is attempting to 'corral' investors only to impose punitive sanctions later on.
Bitcoin and CBDCs share some similarities but also have significant differences. While both can be used for transactions and payments, their fundamental differences in structure (i.e. centralization versus decentralization) mean that they will likely coexist as separate forms of digital currency.
In fact, cryptos and CBDC, in many ways, can be viewed as direct competitors to each other. According to Cruz, the goal is to undermine the value of Bitcoin and eliminate anonymity and decentralization.
Senator Cruz also revealed his personal investment in Bitcoin, with a standing order every Monday. The limited supply of 21 million Bitcoin coins is an attractive feature for Cruz, as he views it as a hedge against inflation, particularly in times of irresponsible government spending.
In March, Cruz introduced legislation to prevent the Fed or the federal government from creating a CBDC, arguing that it lacks the authority to unilaterally establish a central bank currency.