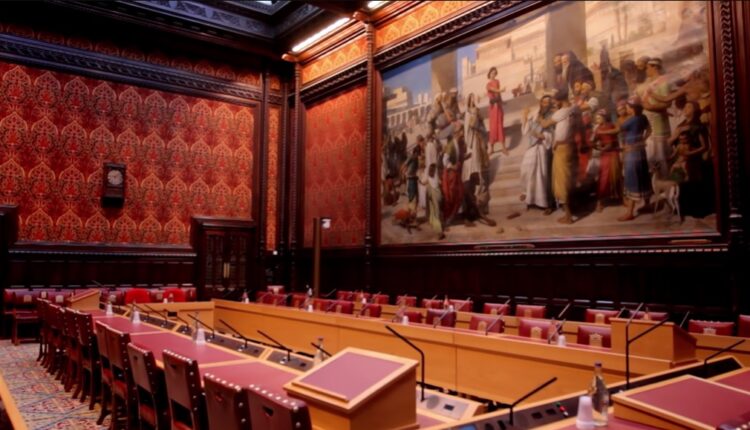 U.K. Government Set To Announce New Regulations Governing The Marketing And Selling Of Bitcoin
The U.K. government is set to announce new regulations governing the marketing and selling of Bitcoin BTC/USD and other crypto assets.
This would allow regulators to have an increased authority to oversee the industry, including a crackdown on promotions for digital currencies by companies operating outside of the U.K.
The Financial Conduct Authority will also keep an eye on how cryptocurrency companies function.
The new rules will be added to a proposed legislation that is already pending before the Parliament, according to a Financial Times report.
The Financial Services and Markets Bill is intended to restructure the U.K. financial system after Brexit.
Leaders in the bitcoin and cryptocurrency sectors have long campaigned for a more comprehensive framework in the U.K., akin to the Markets in Crypto-assets (MiCA) regulation of the European Union or some of the other ideas under discussion in the U.S.
Some have expressed frustration with the U.K.'s preference for a piecemeal strategy of incremental adjustments.
British lawmakers recently questioned Ian Taylor, executive director of industry association CryptoUK, about how an FTX-style collapse could be avoided.
"We need to put in place clear guard rails for these kinds of centralized actors and this is what founding members of CryptoUK came to this select committee in 2018 and asked for," Taylor said. The country's failure to create an appropriate regulatory framework for crypto trading venues and service providers hadn't helped, he explained.
Last week, city minister Andrew Griffith insisted that despite recent tragedies, these goals remained the same.
Speaking at an event in Edinburgh, he had said, "Yes, there are questions about the future of crypto — but we'd be foolish to ignore the potential of the underlying technology."
In April, when he was still the chancellor, Prime Minister Rishi Sunak stated that "effective regulation" would aid in establishing Britain as a center for crypto asset technology and would inspire "the businesses of tomorrow to invest, innovate, and scale up on U.K. shores."
__________
This article was originally published on Benzinga and appears here with permission.