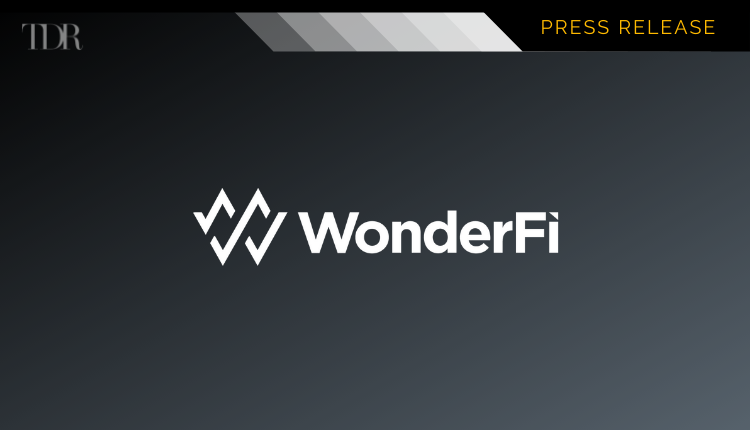 WonderFi Announces Closing of Coinberry Acquisition
WonderFi Technologies Inc. (NEO: WNDR) (OTCMKTS: WONDF) today confirms that is has closed its previously announced acquisition of Coinberry Limited, one of Canada's leading crypto asset trading platforms registered with the Canadian Securities Administrators (CSA) and Canada's first pure-play licensed crypto broker.
"This acquisition further solidifies WonderFi as a leader amongst crypto companies in Canada, and along with our acquisition of Bitbuy, establishes a great foundation for our expansion into global markets," commented Ben Samaroo, CEO of WonderFi. "Further, as we've seen over the past few weeks, the crypto market downturn has had a massive impact on the viability of unregulated crypto trading platforms and WonderFi's value proposition as one of the few regulated crypto businesses makes us well positioned to continue our growth."
Bringing together the Coinberry and Bitbuy teams under the WonderFi umbrella has created one of the largest combined compliant and licensed crypto companies in Canada and we are keen to continue building on our common success as we expand into new markets.

Andrei Poliakov, CEO and Co-Founder of Coinberry
In connection with the Acquisition, the Company will employ Andrei Poliakov, in the position of Head of Brokerages of WonderFi, and President of Coinberry.
Key Transaction Benefits
WonderFi becomes the first company in Canada, and one of the first globally, to own and operate multiple licensed, compliant crypto asset trading platforms fully regulated by applicable securities commissions
Coinberry adds over approximately 225,000 users and $99.5 million of client assets under custody as at March 31, 2022, which gives the WonderFi group of companies over half a billion dollars in approximate total client assets under custody
With Coinberry making over 35 crypto assets available for trading on its proprietary platform, the Acquisition further expands WonderFi's ability to offer users secure and regulated access to one of the biggest selections of crypto assets in Canada
WonderFi anticipates realizing meaningful cost synergies through integrating a variety of functions across the WonderFi, Coinberry and Bitbuy operations, developing cross-selling services, and continuing to innovate its suite of product offerings to drive enhanced user experience
Combined with its recent listing on the Toronto Stock Exchange ("TSX"), ownership and operation of multiple registered crypto asset trading platforms solidifies WonderFi's leading market position in Canada and further strategically positions the Company to expand into international and high-growth markets
Transaction Details
Under the terms of the Acquisition, among other things, the Company acquired all of the issued and outstanding shares of Coinberry. The consideration paid consisted of an aggregate of 28,925,645 newly issued common shares of WonderFi, the majority of which were subject to certain lock-up requirements. A copy of the definitive agreement with respect to the Acquisition is available on the Company's SEDAR profile at www.sedar.com.
Other Matters
In connection with closing, the Company will issue 500,000 common shares to each of LDL Corp. and O'Leary Productions Ltd., and 275,000 common shares to Halpern & Co. Limited, for strategic merger and acquisition services provided to the Company in connection with the Acquisition.
Additional Information
For additional information, please contact:
WonderFi Technologies Inc.
Ben Samaroo, CEO
[email protected]
(778) 843-9637
To read the press release in its entirety, click here.